An Uncommon Occurrence ETO (id:#56048)
Prior Publication: AH: Doomed Battalions (1st Edition)
See Also: An Uncommon Occurrence by Multi-Man Publishing

Western Outskirts of Piotrkow, Poland

1939-09-05

(

13 others

)

Designer: Curt Schilling

Starter kit scenario?: Deluxe scenario?:
Balance:

Overview:
Despite the spirited opposition of Poland's Army Lodz and the still-mobilizing Army Prusy, the German 1st and 4th Panzer Divisions drove deep into the heart of Poland. As the panzer divisions continued their assault, bending straight for the town of Piotrkow, the Polish general staff attempted to organize order out of the chaos and launched a counterattack by Army Prusy. During the morning, the first major tank battle of the war developed on the western outskirts of town.

Attacker: Polish (2nd Light Tank Battalion)

Defender: German (1st and 4th Panzer Divisions)
6 turns
Players:
2
OBA:
None
Night:
No
Unit Counts:
Squads: A:

0.0

D:

0.0
AFVs: A:9 D:10

PzKpfw IIIF

x 3

PzKpfw IIA

x 2

PzKpfw IB

x 3

PSW 231(6 rad)

x 2
Guns: A:0 D:0
| | |
| --- | --- |
| Misc Rules: | Simultaneous setup - both sides move 1/2 normal MP, then do Polish RPh |
Errata (source)
Players wanting to play this game/Request a match:
Scenario info
Last Played:
Date
Reporter
Opponent
Result
Comments
2021-07-19
(D) Jason Nichols
vs
Eric Topp
German win
Armour only so very dependent on good dice rolls. My opponent retired German turn 2 when I rolled snakes to hit a tank in the AFPh after his DF shots had all missed.
2021-03-30
(A) Thomas Huber-Wehner
vs
Attila
German win
We had a lot of fun playing this interesting scenario. It was a give and take with a lot of drama.
Landing a CH to see the shot bouncing off (TK 12...), MA breaking down, mixing up Pz IIA with
PSW 231 (both have the same gun and driving in front of the enemy with a PSW 231 while
thinking it's a Pz IIA isn't such a good thing... :D ).

If you need some practice in AFV rules and combat, this scenario is an excellent Fahrstunde.

2021-02-08
(D) Paul Legg
vs
Oyvind Bjorkas
German win

(VASL Log)
GotM - Played with German balance. Even at the end of turn 2 with 3 tanks a side. Germans gained the flanks with the Poles in the centre.Called it on turn 4 poles movement with them only having 2 tanks remaining to the Germans 7 although 2 had malf'd MA and one was UK.
2021-02-08
(A) Øyvind Jacobsen Bjørkås
vs
Paul
German win
The Polish conceded after turn 3, when they had only 2 thanks left while the German had 5 mobile AFVs left ands ahead by 12 points in the race. We used the German balance.
2021-01-18
(A) rene cote
vs
mrosberg
German win
2020-07-20
(D) Dwayne Duval
vs
Kevin Duval
Polish win
2020-07-20
(A) Kevin Duval
vs
Dwayne Duval
Polish win
Germans took too many casualties by the end of Turn 3 to be able to make up the shortfall in CVP.
2020-05-24
(A) Jake Smith
vs
Javanabal Radjah
Polish win
Really dicey game.
2020-05-05
(D) Dan Best
vs
Dave Mareske
Polish win
2019-02-23
(D) Tom Kearney
vs
Lindsey Murillo
Polish win
The Polish completely outgunned my Germans.
2018-12-21
(D) Jeff B
vs
John Malaska
Polish win
I hate AFV-only scenarios. I really hate being the attacker in AFV-only scenarios. I wish I would've realized I was using the outdated version when we started; it may have been a game then. Having an extra 37L and AL would have made a big difference. As it was I lost one of 37Ls on Turn 2 despite being HD. I had lost a 20L previous to that on a lucky bounding fire shot. My opponent had fabulous luck with his shooting, while I failed every motion attempt I tried (despite at least two of them needing anything but a 6.) The only thing I was good at were sD attempts. I nailed every one. I should have just stayed in motion, laying smoke, and driving right off the board. Unfortunately for me I actually tried to make an interesting game out of a dud. Over by Turn 4.
2018-12-21
(A) John Malaska
vs
Jeff Buser
Polish win
Some very lucky shots, plus Jeff played the older scenario version, which would have given him a better chance. Finally got a handle on AFVs.
2016-06-18
(A) Dave Mareske
vs
Ryan Ellett
Polish win
2014-05-14
(D) Jeff B
vs
Chad Cooper
Polish win
A fun all-tank battle. Simultaneous setup makes it interesting as well.
2013-10-07
(D) Gordon Jupp
vs
Michael Rodgers
Polish win
ASLOK 2013
2013-10-07
(A) Michael Rodgers
vs
Gordon Jupp
Polish win
Of course it is dicey, but we enjoyed playing it.
2013-09-08
(A) Vic Lauterbach
vs
EVL
German win
Very close, came down to my final shots @ exiting PzII's! It's a very entertaining tin-can bloodbath. The Polish twin-turret tankettes are interesting to operate although mine failed to get any kills even with flank shots. Also a good scenario for practicing and/or teaching the AFV rules.
2013-04-11
(A) Luke Sineath
vs
Kevin Conley
Polish win
2013-01-16
(D) Russell Dewhurst
vs
[solo]
Draw
Solo to practice Chapter D rules. Learned a lot about AFV engagements. Almost all AFVs wiped out by the end, Germans didn't exit anything. Poles won 39 VP to German 26 VP and Germans needed to be 10 up.
2011-10-01
(D) Keith Colins
vs
Joe vandal
German win
2011-08-09
(A) X von Marwitz
vs
Martin Mayers
Polish win
Cannot remember scenario rating, so put "Average".
2009-04-05
(A) Aaron Sibley
vs
Carl Sizmur
Polish win
2006-01-01
(D) Bill Brodie
vs
Paul Beavis
German win
Good fun, unusual toys and good for learning the armour rules.
1998-12-12
(A) Richard Jenulis
vs
Ken Marcinonis
Polish win
1998-11-07
(A) Rich Weiley
vs
Mark McGilchrist
Polish win
Paddington Bearz - November 1998.
| Action | Date |
| --- | --- |
| Nicho11 Added a playing | 2021-07-19 23:36:14 |
| Paul Legg Added a playing | 2021-04-01 00:30:29 |
| Blef Blofeld Added a playing | 2021-03-31 08:58:06 |
| oybj Added a playing | 2021-02-09 09:25:46 |
| rangercote Added a playing | 2021-01-18 03:57:02 |
Location
Images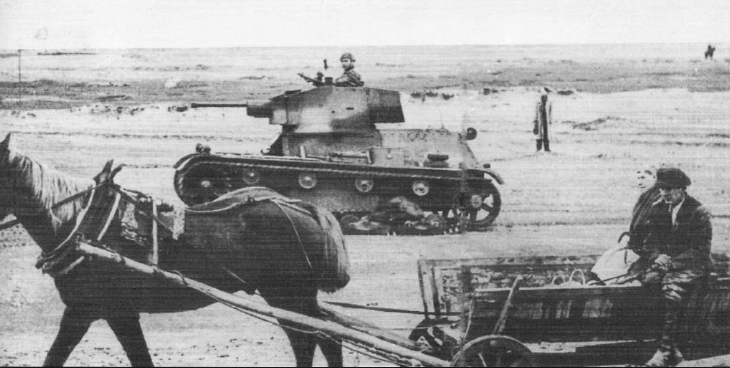 7TP-jw going to face the invaders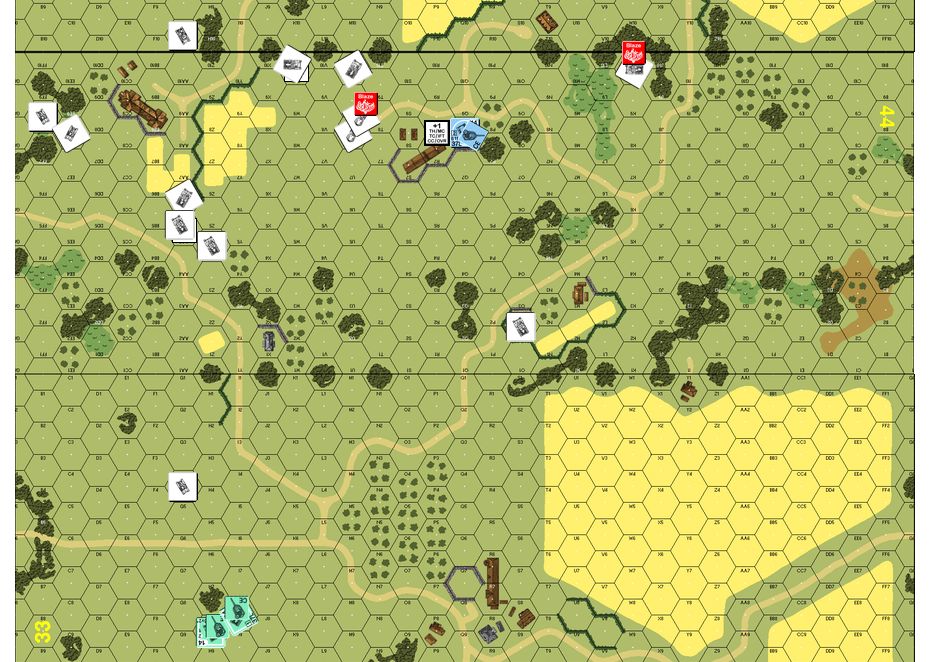 VASL game end of GT5
Statistics:
Avg Rating: 5.86
Votes: 28
Views:
4993
To-Play list count:
3
Estimated Play time:
4.5 hours
Recorded Games:
20

Archive recorded plays:
Polish
12
German
7
Drawn:
1

ROAR Data: (as of April 2021)
An Uncommon Occurrence [Confirmed]

| | |
| --- | --- |
| [A] Polish | 56 |
| [D] German | 38 |