Udarnik Bridgehead ETO (id:#58708)
Designer: Evan Sherry
Starter kit scenario?: Deluxe scenario?:
Balance:

Overview:
The German 16th Army was maintaining defensive positions around Leningrad to prevent Russian forces from relieving the besieged garrison. The 250th Infantry, the Blue Division, made up of Spanish volunteers, was ordered to cross at Udarnik, establish a bridgehead, then drive south to open the Novgorad bridgehead. . .

Attacker: Spanish Blue (Elements 6th Compania, 2nd Batt, 269th Regimiento de Infanteria, 250th Div)

Defender: Russian (Elements 2nd Batt, 848th Rifle Reg, 267th Div)
3.5 turns
Players:
2
OBA:
None
Night:
No
Unit Counts:
Squads: A:

4.0

D:

6.0
AFVs: A:0 D:0
Guns: A:0 D:0
Errata (source)
Players wanting to play this game/Request a match:
Scenario info
Last Played:
Date
Reporter
Opponent
Result
Comments
2020-08-09
(A) Jeff Waldon
vs
Paul Qualtieri
Spanish Blue win
VASL
2018-12-01
(A) Scott Fischbein
vs
Joe Sterphone
Russian win
Joe's first VASL game. Good scenario - Spanish have to move quickly and I lost a vital CC and we called it during my turn 3.
2016-11-11
(D) Dan Best
vs
Dave Mareske
Spanish Blue win
Short fast scenario.
2016-11-11
(A) Dave Mareske
vs
Dan Best
Spanish Blue win
2016-11-02
(A) Paolo Cariolato
vs
Federico Corso
Spanish Blue win
Nice little filler, can be done under 1 hour.
There is more than meets the eye in this one.

| Action | Date |
| --- | --- |
| jrwusmc Added a playing | 2020-08-09 13:26:24 |
| wwillow Added a playing | 2020-07-07 19:59:19 |
| RJenulis Added a playing | 2019-11-03 23:37:51 |
| scottf2 Rated the scenario | 2018-12-01 16:35:01 |
| scottf2 Added a playing | 2018-12-01 16:34:47 |
Location
Not found
Images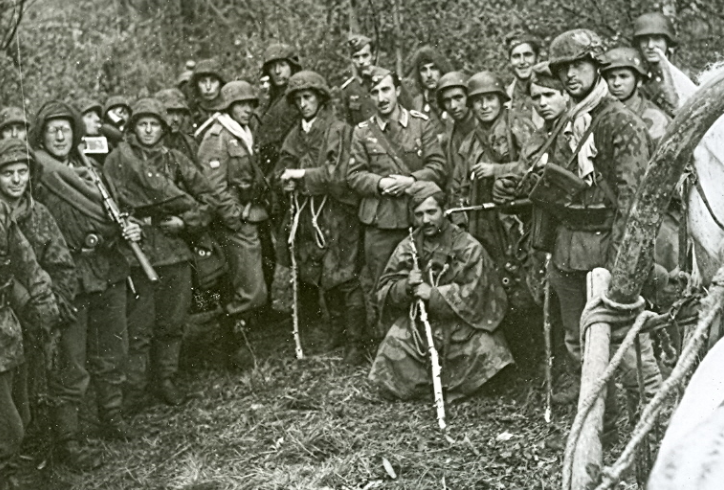 Infantry of the 250th Inf Division "Azul" on eastern front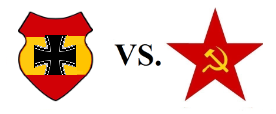 Statistics:
Avg Rating: 6.09
Votes: 22
Views:
2627
To-Play list count:
1
Estimated Play time:
1.1 hours
Recorded Games:
16

Archive recorded plays:
Spanish Blue
5
Russian
11
Drawn:
0

ROAR Data: (as of Nov 2019)
Udarnik Bridgehead [Confirmed]

| | |
| --- | --- |
| [A] Spanish | 62 |
| [D] Russian | 72 |