The Hero Maduro ETO (id:#60239)
Designer: Paul Kenny
Starter kit scenario?: Deluxe scenario?:
No balance information available

Overview:
A young Dutch man from Antilles travelled to the Netherlands in the fall of 1939 to meet his destiny. His destiny was to lead his men against a German strongpoint, annihilating a company of elite German paratroopers.. . .Dutch counterattacks started at Voorburg, where the Germans had overrun a heavy AA battery in the early morning hours. A number of airborne troops were holed up in a large mansion close to DeVliet and controlled one of the bridges from the point. At 1000hrs, a young 2nd Lt. appeared, named Maduro. Upon his arrival, he organized the defenses and planned an assault. Under cover of a machinegun and one AT-gun, Lt. Maduro stormed over the bridge followed by his men, managing to reach the mansion.

Attacker: Dutch (Hussars)

Defender: German (7th Fleiger Division)
5.5 turns
Players:
2
OBA:
None
Night:
No
Unit Counts:
Squads: A:

10.0

D:

4.0
AFVs: A:0
AFVs: D:0
Guns: A:1 D:0
| | |
| --- | --- |
| Misc Rules: | A: Dutch 9-1 begins Heroic |
Errata (source)
Players wanting to play this game/Request a match:
Scenario info
| Action | Date |
| --- | --- |
| Hutch Set the designer field | 2020-11-07 01:46:38 |
| Hutch Updated the Victory Conditions | 2020-11-07 01:46:11 |
| hoxson1 Updated the Victory Conditions | 2019-12-11 12:20:24 |
| hoxson1 Updated the Victory Conditions | 2019-04-22 18:20:26 |
| hoxson1 Modified the misc. rules | 2019-04-22 18:19:57 |
Location
Not found
Images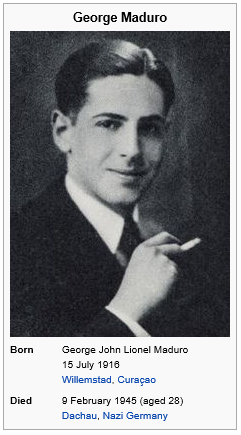 In the Battle of the Netherlands he was quartered with the Dutch Hussars in The Hague as a reserve officer. Under his command German ground troops stationed in Rijswijk were defeated and parachutists were captured.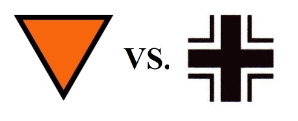 Statistics:
Avg Rating: n/a
Votes: 0
Views:
2399
To-Play list count:
0
Estimated Play time:
1.9 hours
Recorded Games:
0

Archive recorded plays:
Dutch
0
German
0
Drawn:
0

ROAR Data: (as of October 2023)
The Hero Maduro
[Log in to Confirm or Edit]