Fitzgerald's Fire ETO (id:#60253)
Designer: Chas Argent
Starter kit scenario?: Deluxe scenario?:
Balance:
Overview:
When it became apparent to the men of Abrams' Team B that they faced a much more daunting task than anticipated, the only real option open to them was to consolidate their gains and await the arrival of Combat Command B. Having taken control of much of the eastern and central portions of the town, the primary goal now became to push the Germans out of the western edge of Singling. Bazooka teams were sent in to hunt down and kill the assault guns which dominated the main road from the west. But a sudden and intense German artillery barrage on the center of town forced much of the American armor to pull back, leaving the infantry unsupported. German tanks were spotted on the ridge north of Singling massing foe a counterattack. Sgt. Robert Fitzgerald, with his 76mm-armed Sherman, was ordered to take up position to guard against any attack down the eastern road.

Attacker: German (Abteilung I, Panzergrenadier-Regiment 111)

Defender: American (B Co., 51st Armored Inf. Batt. and B Co., 37th Tank Batt.)
4.5 turns
Players:
2
OBA:
None
Night:
No
Unit Counts:
Squads: A:

8.5

D:

4.0
AFVs: A:2 D:3
Guns: A:0 D:0
| | |
| --- | --- |
| Misc Rules: | D: M4A1(76)W sets up HIP in concealment terrain |
Errata (source)
Players wanting to play this game/Request a match:
Scenario info
Last Played:
Date
Reporter
Opponent
Result
Comments
2019-06-13
(A) JP Laurio
vs
German win
2016-08-03
(D) Jeff Hew
vs
Jon Halfin
American win
2016-06-28
(D) JP Laurio
vs
Ron
American win
2016-03-13
(D) Michael Dorosh
vs
Colin Emerson
American win
Came down to last CC. Some wild and woolly occurences. Lost 2 Shermans on Turn 1 when the Panther kept rate. Move a Sherman up on my left to DM a PSK. He routed via low crawl, then managed to rally in the street and blow the Sherman away. Got a CH vs infanty that blew up a German infantry stack in a stone building. Seems close and balanced.
2016-03-13
(A) Colin Emerson
vs
Michael Dorosh
American win
Nice change of pace with a new map to play on. 2 pronged attack by infantry and armor, led to the Americans attempting to outflank my Panther.....2 shots 2 destroyed Shermans. Took awhile to move forward with the defender being concealed, resulting in not enough FP to reveal units hidden in stone buildings.
Last Sherman got a Fluke out,"I'm just trying to get acquisition" whicih turned into a Critical hit, 28 FP, reverse TEM.....3 squads and leader killed.
Got my revenge with a Panzerschreck shot on that tank.
Lost my final 3-1 CC attack attempt to win the game.
Good balanced scenario, lots of options.
Be careful as Germans with your Tanks as the American brings him on after you leaving you quite vulnerable on such a small map.
Then again you have a Panther.
| Action | Date |
| --- | --- |
| hoxson1 Modified the misc. rules | 2020-07-29 23:59:29 |
| hoxson1 Modified the overview | 2020-07-29 23:58:08 |
| Rich Weiley Added a playing | 2020-06-07 08:05:03 |
| veron Added a playing | 2020-05-29 12:36:57 |
| veron Added a playing | 2020-05-29 10:49:42 |
Location
Not found
Images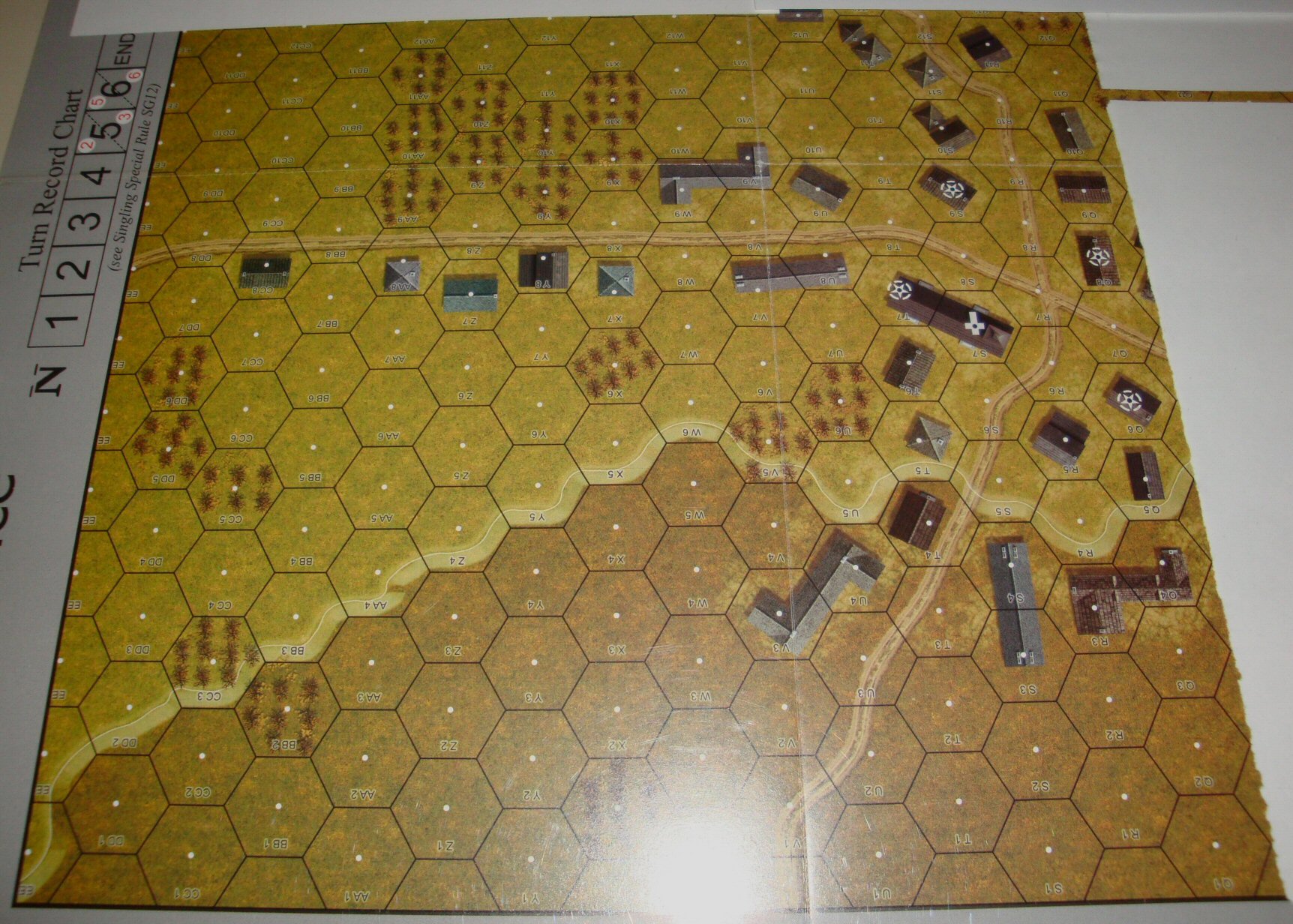 Map playing area photo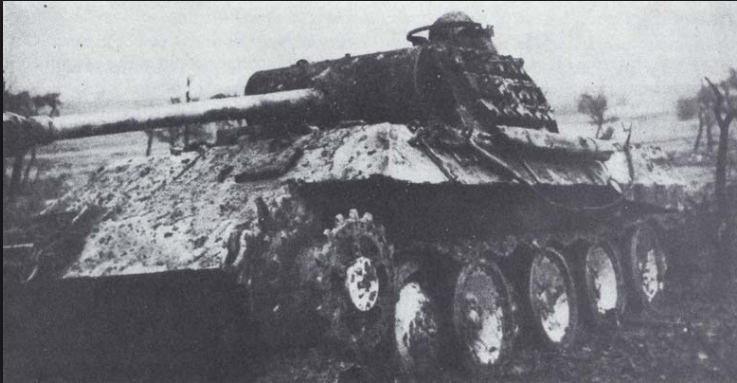 Mark V tank destroyed by Fitzgerald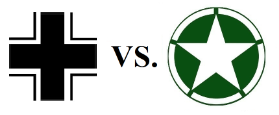 Statistics:
Avg Rating: 6.27
Votes: 22
Views:
463
To-Play list count:
2
Estimated Play time:
2.4 hours
Recorded Games:
12

Archive recorded plays:
German
4
American
8
Drawn:
0

ROAR Data: (as of Nov 2019)
Fitzgerald's Fire [Confirmed]

| | |
| --- | --- |
| [A] German | 10 |
| [D] American | 21 |