N-463 WTO (id:#61210)
See Also: N-463 by Multi-Man Publishing

Designer: Chris Olden

Starter kit scenario?: Deluxe scenario?:
Balance:

Overview:
On November 20th, the German XIX Army launched a counterattack intended to push the Free French back from the city of Belfort and cut off the Free French forces in the Belfort gap and at the Rhine River. For the counterattack, the German commanders scraped together a force that included SS-Grenadier Division 30 -- a unit made up largely of conscripted Russians. Initially, the 30th SS was to be used for holding ground taken by the leading units. However, the pace of the lead units was so slow that the 30th SS was ordered to attack the town of Seppois, which sat astride the major French supply route, N-463.

Attacker: German (SS) (SS-Grenadier-Division 30 (2nd Russian) and schwere Panzerjäger-Abteilung 654)

Defender: Free French (9e Division d'Infanterie Coloniale and Combat Command 2, 1er Division Blindée)
6 turns
Players:
2
OBA:
None
Night:
No
Unit Counts:
Squads: A:

10.0

D:

8.0
AFVs: A:2
AFVs: D:4
Guns: A:0 D:1
| | |
| --- | --- |
| Misc Rules: | D: Free French use British infantry counters and American tank counters |
Errata (source)
Players wanting to play this game/Request a match:
Scenario info
Last Played:
Date
Reporter
Opponent
Bal.
Result
Comments
2023-01-17
(D) fabio aliprandi
vs
Free French win
2022-04-01
(D) Jonathan Plott
vs
Steve B
Free French win
2022-03-20
(A) Mark Thompson
vs
Free French (Steve B)
Free French win

(VASL Log)
Free French victory. German attack contemplated placing one JgdPz V and 9-1/5-4-8/MMG in R1 building (bringing 21FP to bear on K5 road hex) with remaining units in blocking positions thereby forcing the Free French to switch to attack. Very effective Free French layered defense and devastating 11 on bog removal DR of JgdPz V moving through V1 woods thoroughly stymied this plan, and Germans conceded after losing the second JgdPz V to a BAZ 44 side shot. An interesting scenario that presents some unique challenges to the Germans (HE7 depletion and no MA smoke for JgdPz V, HIP'd 57L AT and BAZ 44s with good side shot TK#s, many side-shot ambush locations) and Free French (placement of HIP'd 57L AT, deployment of BAZ 44s, role of M4s / avoiding JgdPz V 88LL).
2021-02-13
(D) Pascal Boileau
vs
Gerard Vandervelden
Free French win
The issue was still uncertain at the end of the third turn but the Germans lost one AFV at the turn four and the second one at the turn 5. Therefore, the remaining German troops had to take some risks in order to achieve the VC but they were not helped by the dice. It seems pretty hard to win for the Germans without the balance
2021-02-03
(D) Igor Luckyanov
vs
Konstantin Nestyorkin
Free French win
| Action | Date |
| --- | --- |
| Jplott94 Added a playing | 2023-04-21 17:09:34 |
| toffee Added a playing | 2023-01-17 22:52:07 |
| Bongiovanni Added a playing | 2022-10-10 12:37:12 |
| Thompsonmg(MGT) Added a playing | 2022-03-20 20:36:49 |
| hoxson1 Modified the Theatre | 2021-03-15 20:08:57 |
Location
Not found
Images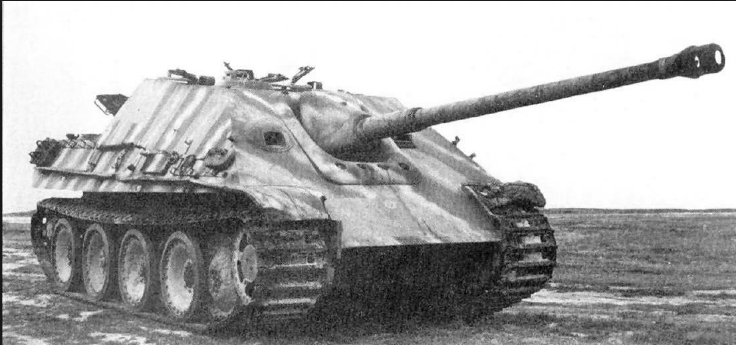 Jagdpanther V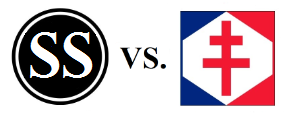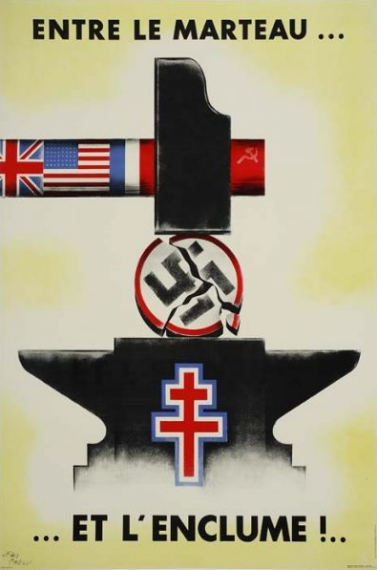 "Between the hammer and the anvil"
Statistics:
Avg Rating: 6.21
Votes: 28
Views:
3377
To-Play list count:
1
Estimated Play time:
4 hours
Recorded Games:
21

Archive recorded plays:
German (SS)
6
Free French
15
Drawn:
0

ROAR Data: (as of October 2023)
N-463 [Confirmed]

| | |
| --- | --- |
| [A] German | 6 |
| [D] Free French | 18 |