Night Dragons PTO (id:#61530)
See Also: Night Dragons by Critical Hit

KB Mission, Milne Bay, New Guinea

1942-08-26

(

1 other

)

Designer: Steven Swann

Starter kit scenario?: Deluxe scenario?:
No balance information available

Overview:
Believing that the Allies had only a few unsupported infantry companies at Milne Bay, Admiral Mikawa of the 8th Fleet ordered the Kure 5th and the Saseho 5th Special Naval Landing Forces to land east of the Australians at Milne Bay and attack westwards, taking the air base. The first echelon, Kure 5th SNLF, landed at 2200 hours on August 25 near Waga Waga, five to seven miles east of KB Mission, where a company of the Australian 61st Battalion was outposted. Leaving most of the unit to finish unloading, an advance party of Japanese sailors supported to two tanks began moving westwards to Milne Bay. At 0125 hours, the Australian citizen soldiers met the Japanese sailors. These militia troops, in action for the first time, were confronted with two Japanese medium tanks, with glaring headlights. Rifle fire rippled back and forth in a confused struggle in the darkness of the jungle as the Japanese tried again and again to penetrate the Australian lines. . .

Attacker: Japanese (Kure 5th Special Naval Landing Force)

Defender: Australian (61st Battalion, AMF)
6 turns
Players:
2
OBA:
None
Night:
Yes
Unit Counts:
Squads: A:

7.5

D:

12.0
AFVs: A:2 D:0
Guns: A:0 D:0
| | |
| --- | --- |
| Misc Rules: | PTO, DJ, Night rules. |
Errata (source)
Players wanting to play this game/Request a match:
Scenario info
| Action | Date |
| --- | --- |
| hoxson1 Modified the overview | 2020-06-08 23:23:34 |
| hoxson1 Modified the overview | 2019-03-19 18:14:54 |
| hoxson1 Modified the misc. rules | 2019-03-19 18:06:27 |
| hoxson1 Modified the overlays | 2016-12-29 17:36:23 |
| hoxson1 Modified the maps | 2016-12-29 17:36:10 |
Quick Map View
No Map available yet! Please create one, or upload a map image file...
Location
Not found
Images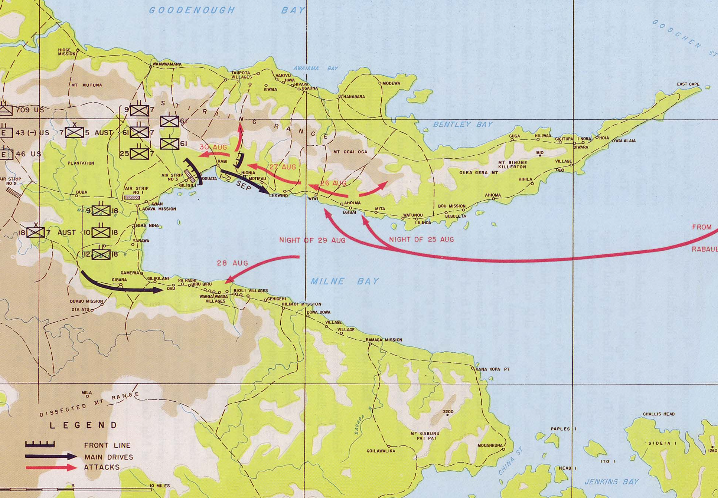 Enemy Landings at Milne Bay, August 1942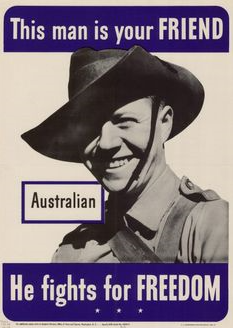 Statistics:
Avg Rating: 7.00
Votes: 1
Views:
793
To-Play list count:
0
Estimated Play time:
4.8 hours
Recorded Games:
0

Archive recorded plays:
Japanese
0
Australian
0
Drawn:
0

ROAR Data: (as of April 2021)
Night Dragons
[Log in to Confirm or Edit]

| | |
| --- | --- |
| [A] Australian | 0 |
| [D] Japanese | 0 |