Steel Garden ETO (id:#62668)
Brzesc, Poland
1939-09-15
(
1 other
)
Designer: Chas Smith
Starter kit scenario?: Deluxe scenario?:
Balance:

Overview:
Panzers and grenadiers moved swiftly on the morning of 15 September to quickly take the city of Brzesc and the Citadel; however, they ran into a strong defense of infantry and FT tanks of the 113th Light Tank Company. The poles were defending the gardens on the northern part of the city. The Germans attacked with the 86th Motorized Infantry Regiment and 8th Panzer Regiment. They battered their way through this outer defense, destroying the FT tank company in the process. As the attackers advanced into the suburbs, the battle turned into fanatical house-to-house fighting.

Attacker: German (Elements 10th Panzer Division)

Defender: Polish (Elements Brzesc garrison)
7 turns
Players:
2
OBA:
None
Night:
No
Unit Counts:
Squads: A:

16.0

D:

12.5
AFVs: A:11

PzKpfw IB

x 4

PzKpfw IIA

x 6

PzKpfw IVC
AFVs: D:8

FT-17C(f)

x 5

FT-17M(f)

x 3
Guns: A:0 D:1
| | |
| --- | --- |
| Misc Rules: | Treat Hedges as WALLS. A: German vehicles set up in Motion |
Errata (source)
Players wanting to play this game/Request a match:
Scenario info
Last Played:
Date
Reporter
Opponent
Result
Comments
2022-06-20
(D) Dave Mareske
vs
Tom Meier
Polish win
Texas Team Tournament
2022-03-06
(A) Richard Jenulis
vs
Richard King
German win
The Germans took their first loss on turn 5 (a HS). The game end with the Germans only suffering 1 half-squad, 1 AFV (in cc) and one 7-0 (sniper). The Poles only had a GO 10-1 leader, a Berserk 7-1 leader, 2 broken half-squads. This was a total blow out.
2020-10-09
(A) Andy Bagley
vs
David Murray
German win
Despite this being a fairly comfortable German win, we both thought this scenario was great fun. The contrast between the fast-moving German armour and its sluggish Polish counterparts is very marked, and how the Poles should use their armour is a big puzzle. Here, they tried retreating towards to rear of board 64, but this failed as the Germans overtook them. May be better to have them stand and fight alongside the infantry defending the village, as otherwise the Poles have virtually no AT capability, and the Germans can use the 'VBM freeze' technique with impunity.
2020-03-04
(D) patrick palma
vs
Fabio Mazzucchelli
Polish win
2019-06-23
(A) Tom Kearney
vs
Walt McWilliams
German win
The Germans had little problem attaining the objectives, other than some setbacks in CC. All the Polish tanks were destroyed at the cost of three German tanks lost and two recalled.
2019-06-23
(D) walter mcwilliams
vs
Tom Kearney
German win
Tom and I continued our Sunday PiF play through with Steel Gardens. We've dedicated ourselves to playing every scenario, otherwise this one would have remained unplayed as there is very little to interest me with this design. It is the German's scenario to loose. I attempted to delay Tom's infantry then withdraw back into the victory buildings. This was risky since I have only 3 leaders and then entire width of a board to cover with little to do it with. So I moved my initial defense back further and tried to maximize my available deception to keep Tom from charging with his overwhelming (number and quality) armor. It worked, but in the end it wasn't enough. The Poles AT assets failed miserably with the AT gun breaking on the first shot, the ATR and MG unable to find the kill numbers. The The polish armor is woefully out classed and though they accounted for one or two of the Panzers it was not nearly enough to prevent them from running around in the polish backfield. I managed to hold out until the next to the last turn but it wasn't really in doubt. 

I love the BFP offerings and if you see something here that interests you play, but like BFP 131 it is far from my favorite in this pack. Next up: BFP133 Over The Hills! A king of the hill scenario with really cool boards. We'll see how it goes!
2018-05-13
(D) jon smith
vs
german
Polish win
Was a very slow game as Poland, the germans just bunched up on one flank and piled straight forward through whatever was in front of them, Poland shuffled forces from centre and left to reinforce town and barely did much else. The german armour had huge advantage and dominated the game far too easily IMHO, unless Poland just sits back in the town and hopes to not lose.
2017-05-06
(D) Arno Femboeck
vs
Jeff
German win
A total Polish desaster!
2016-06-23
(D) Dan Best
vs
Mike Rose
German win
Texas ASL Tournament 2016.
2014-03-06
(A) Rich Weiley
vs
Dave Longworth
German win
This may have been a playtest version.
| Action | Date |
| --- | --- |
| dmareske Added a playing | 2022-06-20 16:06:03 |
| RJenulis Added a playing | 2022-03-07 03:39:32 |
| hoxson1 Modified the misc. rules | 2021-07-14 00:17:11 |
| Andy_Bagley Added a playing | 2020-10-09 19:09:29 |
| Andy_Bagley Rated the scenario | 2020-10-09 19:03:26 |
Location
Images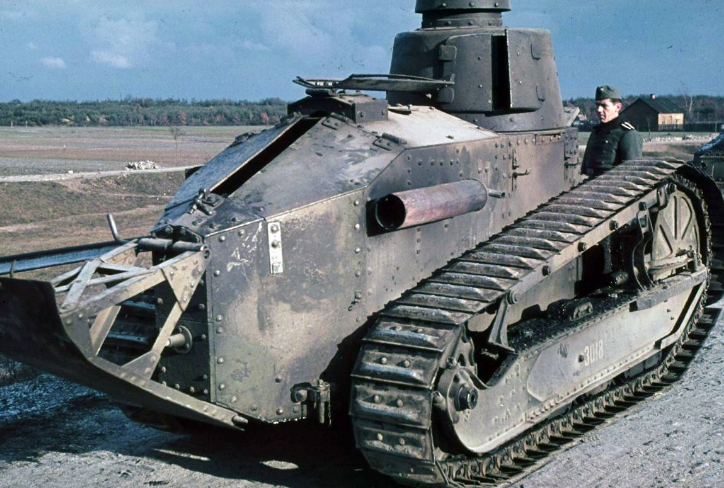 Polish Renault FT-17, with small-link tracks, abandoned in 1939

Statistics:
Avg Rating: 5.92
Votes: 12
Views:
2161
To-Play list count:
0
Estimated Play time:
10.1 hours
Recorded Games:
10

Archive recorded plays:
German
7
Polish
3
Drawn:
0

ROAR Data: (as of November 2021)
Steel Garden
[Log in to Confirm or Edit]

| | |
| --- | --- |
| [A] German | 11 |
| [D] Polish | 5 |