Sturmwind on the Sopot ETO (id:#62824)
See Also: Sturmwind on the Sopot by Kansas City ASL Club

Designer: Daniel Best

Starter kit scenario?: Deluxe scenario?:
Balance:

Overview:
The main partisan forces reached the village of Osuchy near the Sopot river. On the dawn of 25 June, they launched an assault on the German line. The Germans, however, had fortified their position; the partisans of Mjr. Stanisław Basaj "Ryś" encountered a minefield, and found themselves under German machine gun fire. Soon, the Germans received artillery support. Finding themselves outgunned, the partisans retreated, suffering heavy casualties. The partisan unit under Lt. Jan Kędra "Błyskawica" and Lt. Antoni Wróbel "Burza" managed to break through the first German line, only to encounter a second one 300m beyond it. The most elite of the Polish units - the company of Lt. Adam Haniewicz "Woyna" - broke through the second line, but was stopped at a third line. Running out of manpower and supplies, the partisans were forced to retreat, and were further pushed back by a German counterattack. The unit of Lt. Józef Stegliński "Cord" broke through all three lines but was then engaged and destroyed by German reinforcements. The unit of Lt. Konrad Bartoszewski "Wir", fighting nearby, did however manage to break cleanly out of the German encirclement in the confusion of the battle.

Attacker: Partisan (1st Kompanie, Armia Krajowa (AK) Bilgoral Region)

Defender: German (213 Security Division)
9.5 turns
Players:
2
OBA:
German
Night:
Yes
Unit Counts:
Squads: A:

29.0

D:

26.5
AFVs: A:0 D:1
Guns: A:1 D:1
Errata (source)
Players wanting to play this game/Request a match:
Scenario info
| Action | Date |
| --- | --- |
| hoxson1 Modified the misc. rules | 2018-03-17 13:12:22 |
| hoxson1 Modified the misc. rules | 2018-03-17 13:11:14 |
| hoxson1 Uploaded an Image | 2018-03-17 13:10:11 |
| nebel Modified the unit counts | 2018-01-23 07:37:03 |
| nebel Modified the Defender's AFVs | 2018-01-23 07:37:03 |
Quick Map View
No Map available yet! Please create one, or upload a map image file...
Location
Not found
Images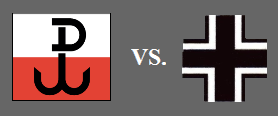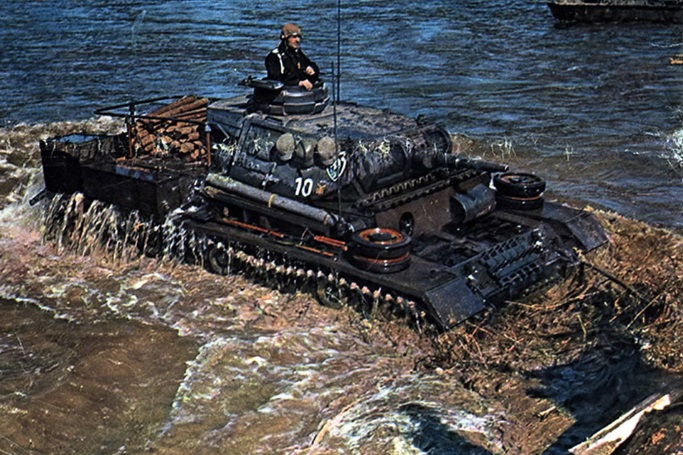 PzKpfw III ausf H fording river
Statistics:
Avg Rating: n/a
Votes: 0
Views:
75
To-Play list count:
1
Estimated Play time:
20.3 hours
Recorded Games:
0

Archive recorded plays:
Partisan
0
German
0
Drawn:
0

ROAR Data: (as of Nov 2019)
Sturmwind on the Sopot
[Log in to Confirm or Edit]

| | |
| --- | --- |
| [A] Partisan | 0 |
| [D] German | 2 |