The Taking of Takrouna DTO (id:#56016)
Prior Publication: AH: Hollow Legions (1st Edition)
See Also: The Taking of Takrouna by Multi-Man Publishing

Designer: Unknown

Starter kit scenario?: Deluxe scenario?:
Balance:

Overview:
As part of 8th Army's first attempt to crack the Enfidaville Line, the 5th New Zealand Brigade was ordered to capture the key observation point of Takrouna – a small village crowned by a group of tightly clustered buildings surrounded by cliffs, all atop a 600 ft. hill defended by troops of the 101st "Trieste" Motorized Division. The New Zealanders made a night attack to envelop the hill on both sides, but only on the eastern side did they gain much ground. There, after suffering heavy casualties from vicious defensive fire, elements of the 28th (Maori) Battalion reached the foot of the hill at dawn. The capture of Takrouna seemed impossible, but the Maoris regrouped and, with boundless determination, began working their way up the slopes of the rugged, heavily defended feature.

Attacker: New Zealand (28th (Maori) New Zealand Battalion)

Defender: Italian (1º Battaglione, 66º Reggimento Fanteria)
8 turns
Players:
2
OBA:
None
Night:
No
Unit Counts:
Squads: A:

7.0

D:

13.0
AFVs: A:0
AFVs: D:0
Guns: A:0 D:0
| | |
| --- | --- |
| Misc Rules: | Moderate Dust, Ov1. Crags in AA4 and BB4 represent Single Story Buildings |
Errata (source)
Players wanting to play this game/Request a match:
Scenario info
Last Played:
Date
Reporter
Opponent
Result
Comments
2022-03-05
(A) Paul Legg
vs
John Kennedy
Italian win
Heroes 2022 - Round 2. I was probably pushing too hard but conceded when I lost the 10-2 and a squad to a 1kia which yahtzeed, having already lost a hero and squad to a similar result.
2022-02-15
(A) Andy Bagley
vs
Neil Brunger
New Zealand win
One of the least enjoyable scenarios I've ever played – even though I won on the last CC. The Italians can fire on the New Zealanders as soon as they enter the board, and only two entry hexes allow the NZers to assault move (or advance) on with concealment. The Italians can bore-sight and have a -1 leader, so even with dust a couple of good DRs could shatter the attack before it even starts. (I did bring some units on in the APh to negate the MMG's bore-sighting, but didn't feel I could do it everywhere.)
In fact in our game the opposite happened, with three boxcars amongst the Italians' opening shots malf'ing three SWs. Even so progress wasn't easy for the NZers. My plan was to wear the Italians down with heavy fire from two kill stacks including the leaders and heroes, shifting forward mainly in the APh. Sure enough, the Italians crumbled easily on any NMC or better, whilst the NZers proved much tougher to break. In the end I succeeded in putting smoke on the victory hex, climbing the cliff with the 10-2 leader, two heroes and two squads on my final MPh, and then advancing into CC in the APh, which I won – although even this could have gone wrong in several ways, so I was lucky.
So it's a grind for the NZers, who are vulnerable to any lucky DRs, and frustrating for the Italians who break easily and rarely get any effective shots. Add to that the terrain, which makes movement and LOS calculations a real pain, and this is one I won't be playing again. And if those early Italian boxcars had been snakeyes instead, I would probably have conceded on turn 1!
2020-04-11
(A) Dan Best
vs
Kermit Mullins
Italian win
2020-04-11
(D) Kermit Mullins
vs
Dan Best
Italian win
Wow...tough scenario on the British...really tough in my estimation. Dan's boys entered under heavy fire and managed to get on the first level 1 hills...but couldn't survive in the open. By the end of three turns it was an Italian victory.
2018-09-16
(A) Shane Pask
vs
Italian win
I gave up during turn 6. Italians still at full strength on cliff top and village and I was not even at the cliff base. Forward defences fell early with the MMG breaking down without a shot and both mortars captured. But Italians killed the my sniper and slowed the 10-2 in melee. Not enough firepower directed by me at target.
| Action | Date |
| --- | --- |
| Paul Legg Added a playing | 2022-03-10 23:29:27 |
| Andy_Bagley Added a playing | 2022-03-10 16:40:28 |
| Andy_Bagley Rated the scenario | 2022-03-10 16:39:33 |
| Andy_Bagley Rated the scenario | 2022-03-10 16:21:40 |
| Hutch Modified the unit counts | 2021-12-27 12:51:44 |
Location
Not found
Images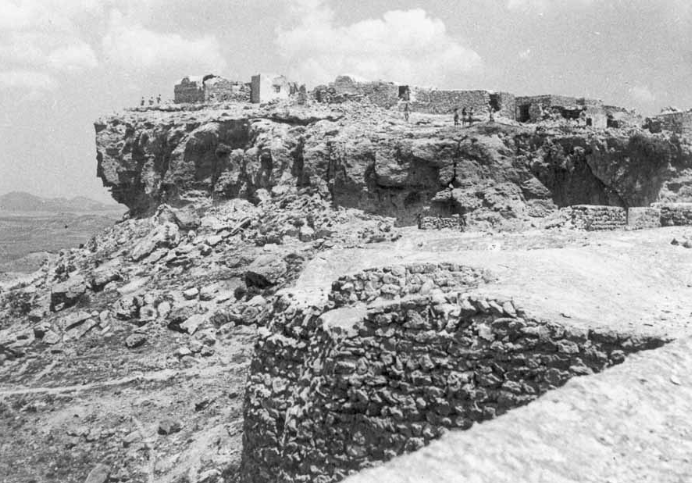 The heights of Takrouna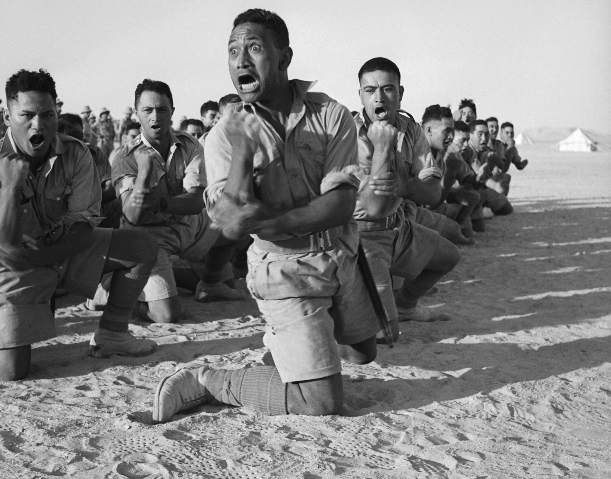 Maori fighters in North Africa

Statistics:
Avg Rating: 6.24
Votes: 25
Views:
6637
To-Play list count:
5
Estimated Play time:
3.7 hours
Recorded Games:
17

Archive recorded plays:
New Zealand
5
Italian
12
Drawn:
0

ROAR Data: (as of November 2021)
The Taking of Takrouna [Confirmed]

| | |
| --- | --- |
| [A] British | 58 |
| [D] Italian | 78 |