An Uncommon Occurrence ETO (id:#56048)
Prior Publication: AH: Doomed Battalions (1st Edition)
See Also: An Uncommon Occurrence by Multi-Man Publishing

Western Outskirts of Piotrkow, Poland

1939-09-05

(

13 others

)

Designer: Curt Schilling

Starter kit scenario?: Deluxe scenario?:
Balance:

Overview:
Despite the spirited opposition of Poland's Army Lodz and the still-mobilizing Army Prusy, the German 1st and 4th Panzer Divisions drove deep into the heart of Poland. As the panzer divisions continued their assault, bending straight for the town of Piotrkow, the Polish general staff attempted to organize order out of the chaos and launched a counterattack by Army Prusy. During the morning, the first major tank battle of the war developed on the western outskirts of town.

Attacker: Polish (2nd Light Tank Battalion)

Defender: German (1st and 4th Panzer Divisions)
6 turns
Players:
2
OBA:
None
Night:
No
Unit Counts:
Squads: A:

0.0

D:

0.0
AFVs: A:9
AFVs: D:10

PzKpfw IIIF

x 3

PzKpfw IIA

x 2

PzKpfw IB

x 3

PSW 231(6 rad)

x 2
Guns: A:0 D:0
| | |
| --- | --- |
| Misc Rules: | Simultaneous setup - both sides move 1/2 normal MP, then do Polish RPh |
Errata (source)
Players wanting to play this game/Request a match:
Scenario info
Last Played:
Date
Reporter
Opponent
Bal.
Result
Comments
2022-12-03
(D) Shane Pask
vs
German win
Poles could not hit the side of a barn (they managed to immobilise a Pz II on turn 1 but a later CH with intensive fire turned into a dud). The German armour leaders each scored 2 kills and enough tanks had exited the board by turn 3 that the Poles could not catch them. Poles managed 0 VP.
2022-01-27
(A) Ian Mann
vs
Ash Tennant
Draw
2021-07-19
(D) Jason Nichols
vs
Eric Topp
German win
Armour only so very dependent on good dice rolls. My opponent retired German turn 2 when I rolled snakes to hit a tank in the AFPh after his DF shots had all missed.
2021-03-30
(A) Thomas Huber-Wehner
vs
Attila
German win
We had a lot of fun playing this interesting scenario. It was a give and take with a lot of drama.
Landing a CH to see the shot bouncing off (TK 12...), MA breaking down, mixing up Pz IIA with
PSW 231 (both have the same gun and driving in front of the enemy with a PSW 231 while
thinking it's a Pz IIA isn't such a good thing... :D ).

If you need some practice in AFV rules and combat, this scenario is an excellent Fahrstunde.

2021-02-08
(D) Paul Legg
vs
Oyvind Bjorkas
German win

(VASL Log)
GotM - Played with German balance. Even at the end of turn 2 with 3 tanks a side. Germans gained the flanks with the Poles in the centre.Called it on turn 4 poles movement with them only having 2 tanks remaining to the Germans 7 although 2 had malf'd MA and one was UK.
| Action | Date |
| --- | --- |
| Pte Parts Added a playing | 2022-12-04 08:56:57 |
| Pte Parts Rated the scenario | 2022-12-04 08:41:59 |
| mannyuk99 Added a playing | 2022-02-04 12:36:07 |
| Nicho11 Added a playing | 2021-07-19 23:36:14 |
| Paul Legg Added a playing | 2021-04-01 00:30:29 |
Location
Images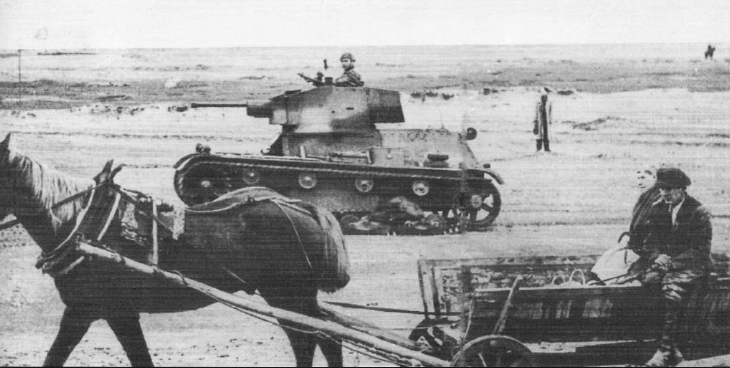 7TP-jw going to face the invaders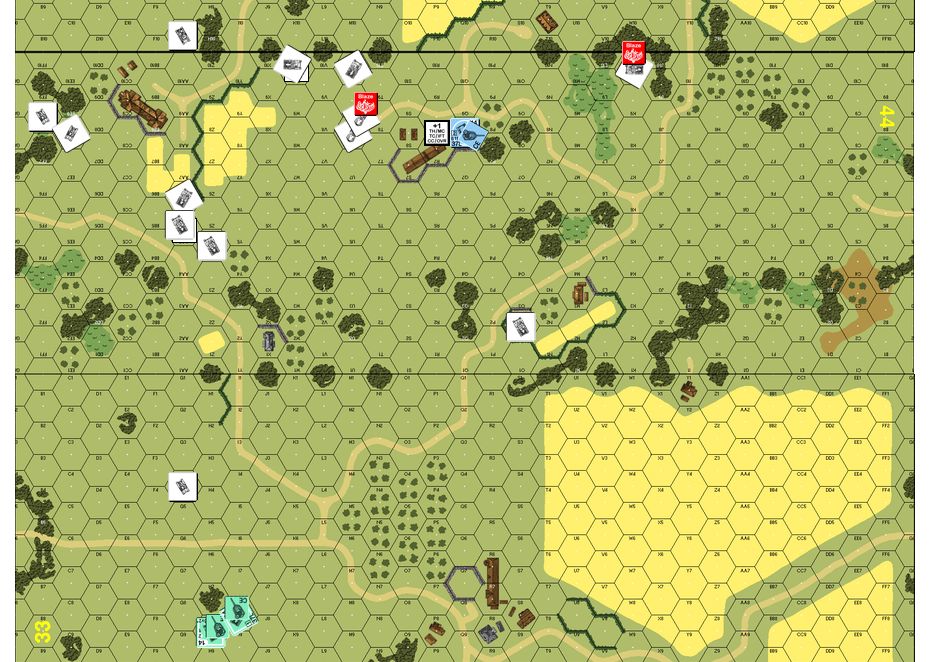 VASL game end of GT5
Statistics:
Avg Rating: 5.97
Votes: 31
Views:
7871
To-Play list count:
3
Estimated Play time:
4.5 hours
Recorded Games:
22

Archive recorded plays:
Polish
12
German
8
Drawn:
2

ROAR Data: (as of October 2023)
An Uncommon Occurrence [Confirmed]

| | |
| --- | --- |
| [A] Polish | 59 |
| [D] German | 40 |