The Penetration of Rostov ETO (id:#56258)
Prior Publication: SL 104(Revision: MMP: Beyond Valor (3rd Edition) #131)
See Also: The Penetration of Rostov by Multi-Man Publishing

Designer: Unknown

Starter kit scenario?: Deluxe scenario?:
Balance:

Overview:
With the German summer offensive of 1942, "Operation Blue", Hitler hoped to force a decision on the southern front. In an attempt to complete a large-scale encirclement of the Lower Don, the city of Rostov became the natural center of operations. The initial breach of the outer city defenses had been made by panzers of the III and LVII corps, but the city's center was the battlefield for assault parties and not armored formations. To make matters worse, the NKVD garrison, familiar with street-fighting techniques, was determined to defend Rostov to the last bullet.

Attacker: German (Bataillon I, Infanterie Regiment 421/Panzer Division 13)

Defender: Russian (Rostov NKVD Garrison)
11 turns
Players:
2
OBA:
None
Night:
No
Unit Counts:
Squads: A:

16.0

D:

10.0
AFVs: A:3 D:0
Guns: A:2 D:0
| | |
| --- | --- |
| Misc Rules: | A: IVF1 may only enter on dr of "1" in German RPh w D: Level B Booby Trap & MOL. |
Errata (source)
Players wanting to play this game/Request a match:
Scenario info
Last Played:
| Date | Reporter | | Opponent | Result | Comments |
| --- | --- | --- | --- | --- | --- |
| 2020-09-12 | (D) Jason Wert | vs | Jean-Pierre Pouget | German win | |
| 2014-02-13 | (A) Lee Bray | vs | | German win | This scenario felt a little like old-school SL; a mostly infantry action on Board 1. It's 11 turns long, but the victory conditions are quite tough, meaning the whole board must be traversed so I felt under pressure from the start. This made me quite aggressive and by turn 3 I had attempted to work my way around the Russian flanks on both sides of the board, helped by a berserk hs and one of the infantry howitzers on one of them. I thought I'd been stopped, although the move did prompt a mass Russian withdrawal, but then my MMG and its accompanying stack broke a key unit and I had sufficient force to break into a building behind his front line. From there it all unravelled for my opponent, helped by the timely arrival of my PzIV which punched straight the centre of what was left of his line and set up in the backfield. Some pretty hot German dice followed and he conceded on Turn 5. I don't think this is unbalanced; I was pretty lucky in that most things I tried went right - even my berzerk hs survived! I'd play it again as it seems there are other options to the ways we played it. |
| 1998-02-07 | (A) Rich Weiley | vs | Simon Tout | German win | Paddington Bearz - February 1998. Played with the Soviet balance. |
| Action | Date |
| --- | --- |
| jwert02 Added a playing | 2020-09-12 18:11:16 |
| Rich Weiley Added a playing | 2020-06-14 05:18:45 |
| hoxson1 Modified the misc. rules | 2018-07-24 13:33:05 |
| hoxson1 Modified the misc. rules | 2016-10-04 17:40:17 |
| hoxson1 Modified the location | 2016-10-04 17:33:45 |
Location
Not found
Images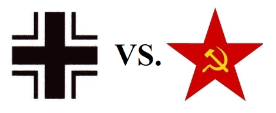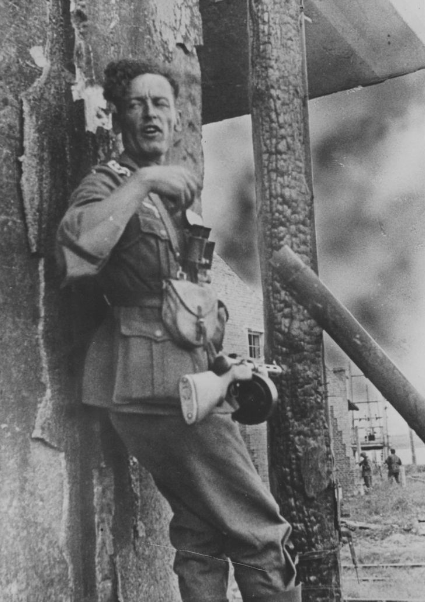 German soldier with zany hair style battles in the environs of Rostov.
Statistics:
Avg Rating: 6.00
Votes: 5
To-Play list count:
0
Estimated Play time:
8.4 hours
Recorded Games:
2