Typical German Response MTO (id:#56499)
Prior Publication: ? SHS2
See Also: Typical German Response by Iowa City ASL Club

Primosole Bridge, Sicily

1943-07-14

(

11 others

)

Designer: Randy Yeates

Starter kit scenario?: Deluxe scenario?:
Balance:

Overview:
After a disasterous landing, Alastair Pearson's 1st Airborne Battalion of the 1st Airborne Division had seized the Primosole Bridge early on July 14th. The Italian garrison manning te bridge was driven off after a brief fight, and the morning passed without incident at the bridge although the sound of fighting could be heard to the south. Since the landing, Franz Stangenberg had been busy in Catania assembling an ad hoc German force to retake the bridge. He gathered 200 rear-echelon troops and began the first assault down Highway 14 at noon, which was beaten back by the British with little difficulty. As the day wore on, however, the pressure on the British bridgehead increased. Captain Stangenberg had split his ad hoc group into two forces. As the day wore on, the German attack began to push in on the bridgehead from the north and east while British ammunition began to run low. . .

Attacker: German (Kampfgruppe Schmalz, Hermann Göring Division)

Defender: British (1st and 3rd Parachute Battalions, 1st Airborne Division)
6 turns
Players:
2
OBA:
German
Night:
No
Unit Counts:
Squads: A:

20.0

D:

8.5
AFVs: A:1
AFVs: D:0
Guns: A:0 D:2

OQF 6-Pounder 7-cwt

Cannone da 47/32

OML 2-in. Mortar
| | |
| --- | --- |
| Misc Rules: | All PBr SSRs w D: eligible may setup in foxholes, Ammo Shortage |
Errata (source)
Players wanting to play this game/Request a match:
Scenario info
Last Played:
Date
Reporter
Opponent
Result
Comments
2021-08-22
(D) Vic Lauterbach
vs
Robert Campbell
German win
A study in concentration of force (lack of it on my part) and how to execute an attack plan. Robert sent a fixing attack down the R hexrow road while his main force approached from the drainage ditch/canal side that I left lightly defended. With no OG until the Germans are up to the wall and buildings this one depends on making key shots count. I made some, but not nearly enough, and Robert's "rear-echelon Germans" passed enough MCs to close in to where their numbers carried the day. Fun scenario on a great HASL map!
2018-01-31
(A) JP Laurio
vs
Arttu
German win
2017-05-15
(A) JP Laurio
vs
German win
2015-12-01
(A) Bill Brodie
vs
Steven Bond
British win
Wow, what a game. At the end of the game the British had one broken squad and a single pinned half squad left on the board, but that half squad was all he needed for victory. They do not come any tighter than that.
It was a game of mixed fortunes. The first half my poor Germans could not pass a moral check or cause a moral check, and in fact lost a squad as prisoners. In the second half my German discovered the sights on their weapons and the British went down like flies, I captured two and a half of his squads and freed my own POWS.
The German OBA did nothing but adjust spotting rounds until the last turn where I was in a position to bring done an FFE on all of his remaining good order units, only for the observer to break his radio!
Great game, the Germans can win this. The Stug has to smoke the pillbox near the bridge.
2006-01-04
(D) Fernando Garcia-Maniega
vs
Alex L. Serrano
British win
El año es 2007, no 2006.
| Action | Date |
| --- | --- |
| Bongiovanni Added a playing | 2022-09-28 11:29:00 |
| dieneuner25 Uploaded an Image | 2022-03-22 00:38:36 |
| dieneuner25 Added a playing | 2022-03-22 00:35:21 |
| veron Added a playing | 2020-05-29 11:47:12 |
| veron Added a playing | 2020-05-29 11:28:30 |
Location
Not found
Images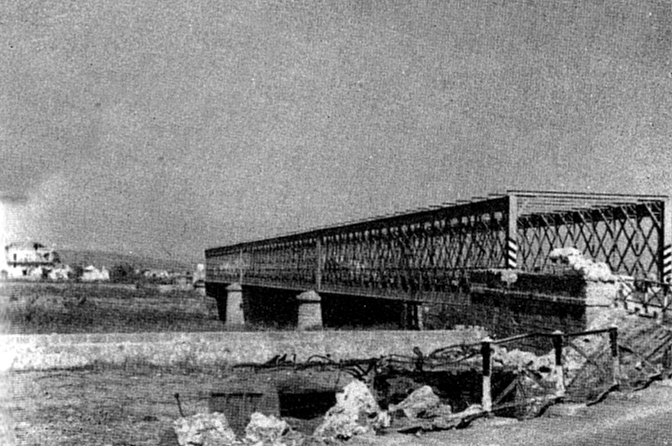 Primosole Bridge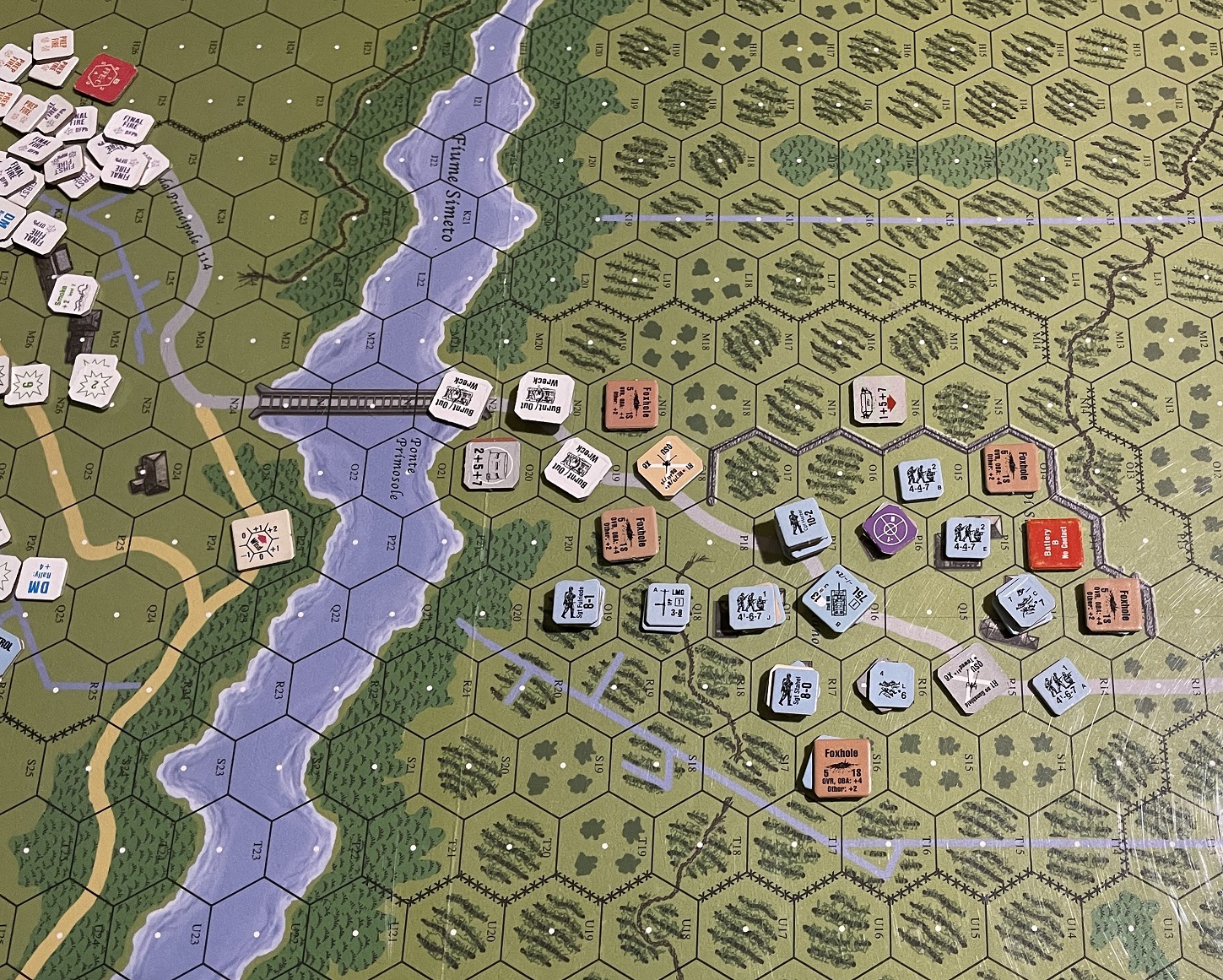 J95 map at end of game
Statistics:
Avg Rating: 6.78
Votes: 9
Views:
4757
To-Play list count:
2
Estimated Play time:
4.9 hours
Recorded Games:
8

Archive recorded plays:
German
3
British
5
Drawn:
0

ROAR Data: (as of November 2021)
Typical German Response
[Log in to Confirm or Edit]

| | |
| --- | --- |
| [A] German | 10 |
| [D] British | 24 |