The Tractor Works ETO (id:#56509)
Prior Publication: SL 2, AH: The General 22-6 ASL B(Revision: MMP Website (Download))
See Also: The Tractor Works by Avalon Hill

Stalingrad, Russia

1942-10-06

(

9 others

)

Designer: Unknown

Starter kit scenario?: Deluxe scenario?:
Balance:

Overview:
While pushing into the industrial area of the city, advancing elements of the 389th Infantry Division isolated a contingent of the 308th Rifle Division in the crucial Dzerhezinsky Tractor Works. The German command decided to crush this island of resistance and to help, brought up a crack team of assault engineers. However, the Russians had noted a critical weakness in the ring around the Tractor Works and had decided to launch a major counterattack to relieve their garrison there.

Attacker: German (389th Infantry Division: Company A, Assault Engineer Battalion 50 / Kampfgruppe Tienhan / Kampfgruppe Stahler)

Defender: Russian (308th Rifle Division / 295th Infantry Division)
8 turns
Players:
2
OBA:
None
Night:
No
Unit Counts:
Squads: A:

19.0

D:

38.0
AFVs: A:0
AFVs: D:0
Guns: A:0 D:0
| | |
| --- | --- |
| Misc Rules: | Sequential setup; dr to see who moves first. Russian units in Bldg X3 (Factory) are Fanatic |
Errata (source)
| | |
| --- | --- |
| A7.72 supersedes SSR 2, 2, 3 and 4 respectively. | MMP |
Players wanting to play this game/Request a match:
Scenario info
Last Played:
Date
Reporter
Opponent
Bal.
Result
Comments
2023-10-01
(D) David Garvin
vs
Steve Webber
Russian win
As part of Slackers Con 2023, Halifax, NS, Canada.
Nnotable: Soviet sniper attacked 6 times, German Sniper never attacked once.
2023-09-14
(A) Andreas R
vs
Jenny
Russian win
2022-05-22
(D) James Forrest
vs
Russian win
Germans entered the factory from the East early, and managed to hold for a couple of turns. Accurate Russian fire pushed them out after a few turns with heavy losses. Not able to mount another offensive effectively.
2022-01-06
(A) Simon Staniforth
vs
Russian win
Germans moved first and got an early lodgement in the factory but were thrown out. Meantime KG Stahler was holding firm and keeping the counterattack at bay until T3 when some strong Russian Prep just about broke all of them allowing the Russians to HW getting 3 squads and the Commissar across to the factory. With the balance of this force comfortably able to follow next turn, and most of the original Fanatics still holding the Factory, I couldn't see a German win from here so called the game. Old school ASL with mighty FGs led by -2 / -3 leaders blasting away at each other, great fun but a few good rolls for either side and the game quickly turns.
2021-12-09
(A) Jeff B
vs
Bronson Banhart
German win
Germans moved first (a must), but were unable to make much headway the first turn. They did, however, manage to hold off the Russian horde in the west. Turn 2 saw them much better positioned, having cleared the whole eastern side of the factory and position themselves ready to move in next turn. The Russian 9-2 was also lost, obviously a major blow to the defense, and many Russians were broken with little place to go, But a FT would start a fire that would (in the end) engulf almost the entire building. Turn 3 saw the Germans storm the factory in force, and by the end there was only a sole berserk squad remaining. The Russians still had not taken any of the western stone buildings, and from there out the Germans were just too well positioned for the Russians to overcome them. Always fun, but really dependent on if the Germans move first.
| Action | Date |
| --- | --- |
| von Garvin Added a playing | 2023-10-01 16:53:16 |
| antro Added a playing | 2023-09-16 22:22:25 |
| CWO_19 Added a playing | 2023-07-20 01:35:42 |
| CWO_19 Rated the scenario | 2023-07-20 01:34:51 |
| GrumpyGamer Added a playing | 2022-05-22 02:01:58 |
Location
Images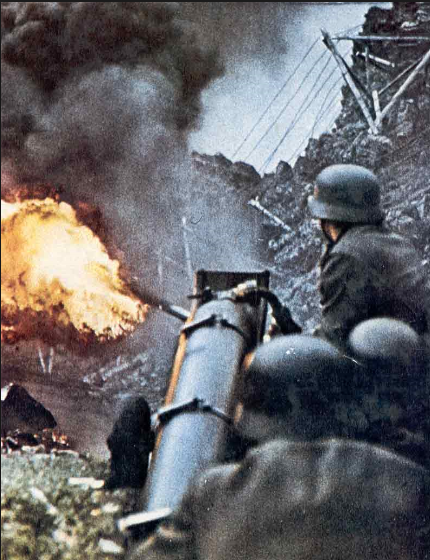 German Assault engineers use flamethrower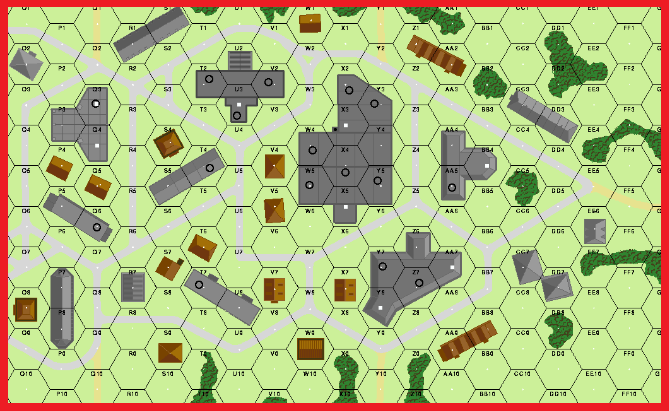 Correct map - Rows O-GG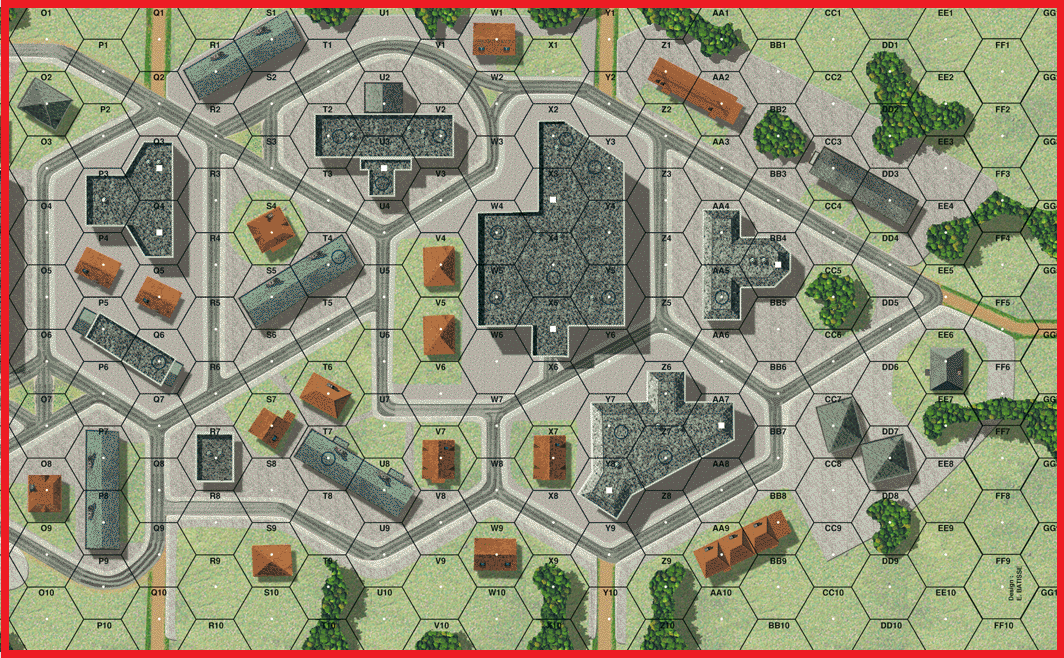 Statistics:
Avg Rating: 6.66
Votes: 61
Views:
13149
To-Play list count:
2
Estimated Play time:
10.6 hours
Recorded Games:
45

Archive recorded plays:
German
13
Russian
27
Drawn:
4

ROAR Data: (as of October 2023)
The Tractor Works [Confirmed]

| | |
| --- | --- |
| [A] German | 41 |
| [D] Russian | 87 |