Three Brave Men ETO (id:#57306)
Designer: Mark Porterfield
Starter kit scenario?: Deluxe scenario?:
Balance:

Overview:
After repulsing a heavy Soviet attack the remaining troops at Wulkow fell back on their second defense line to regroup. Hearing the sounds of enemy tanks, three unknown Landsers volunteered to return to the old positions to ambush the oncoming enemy attack using panzerfausts. Groups of Red Army tanks were soon witnessed rolling out of a woods-line, heading straight for the former Germans lines. Without infantry support, the Russian behemoths clanked slowly forward, firing at fleeing German soldiers. As they came, they moved right into the sights of the hand-held anti-tank weapons of the three remaining forward defenders.

Attacker: Russian (Elements 220th Tank Brigade; 416th Rifle Division)

Defender: German (SS) (Elements 11th SS Aufklaerungs Abteilung, 11th SS Panzer Grenadier Division Nordland and 27th Regt, 9th Fallschirmjager Division)
6.5 turns
Players:
2
OBA:
None
Night:
No
Unit Counts:
Squads: A:

8.0

D:

6.0
AFVs: A:4 D:1
Guns: A:0 D:2
| | |
| --- | --- |
| Misc Rules: | D: 3 OB-given Heroes have -1 DRM for PF checks |
Errata (source)
Players wanting to play this game/Request a match:
Scenario info
| Action | Date |
| --- | --- |
| hoxson1 Uploaded an Image | 2020-03-03 19:19:37 |
| hoxson1 Set the designer field | 2019-09-09 19:09:03 |
| hoxson1 Uploaded the Board image | 2019-09-09 19:07:02 |
| hoxson1 Modified the overview | 2019-09-09 19:02:03 |
| hoxson1 Modified the misc. rules | 2019-09-09 18:56:27 |
Location
Not found
Images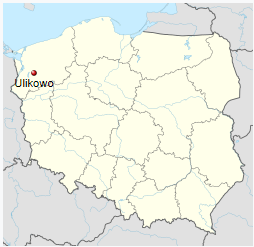 Before 1945 the area was part of Germany.The native German populace was expelled and replaced by Poles.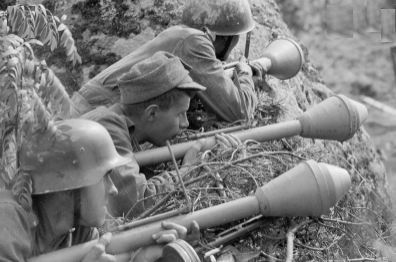 Statistics:
Avg Rating: n/a
Votes: 0
Views:
1784
To-Play list count:
0
Estimated Play time:
3.6 hours
Recorded Games:
0

Archive recorded plays:
Russian
0
German (SS)
0
Drawn:
0

ROAR Data: (as of Nov 2019)
Three Brave Men
[Log in to Confirm or Edit]

| | |
| --- | --- |
| [A] German | 8 |
| [D] Russian | 1 |