Volkmann's Guerillas PTO (id:#57574)
Cervantes, Luzon, Philippines
1945-06-14
(
1 other
)
Designer: Peter Shelling
Starter kit scenario?: Deluxe scenario?:
No balance information available

Overview:
With even Okinawa secured by American force of arms, the only viable remaining mission for Yamashita's isolated garrison, starving in the hills of northern Luzon, was attrition. Yamashita's aim was to tie down as many divisions of the American 6th Army as they could, as long as possible. From the American viewpoint, the need to prepare the 6th Army for the eventual invasion of the Japanese islands was foremost. That objective justified the decision to rely ever increasingly on Filipino guerillas to engage the enemy. One such group was led by Colonel Russell Volckmann, a former US Army officer who had simply refused to surrender to the Japanese in 1942. Volckmann's guerillas were in action constantly, pushing the enemy further and further into the mountains of Northern Luzon. The guerillas first utilized captured Japanese ordnance, then later pack howitzers supplied by 6th Army, the 122nd Field Artillery Battalion USAFIP (NL) was able to support guerilla infantry operations. On the morning of June 14, it proved particularly effective, dropping concentrations as close as fifty yards in front of friendly infantry advancing into Bessang Pass.

Attacker: Filipinos (Elements of 121st Infantry Regiment)

Defender: Japanese (Elements of 73rd Infantry Regiment, 19th Division)
6.5 turns
Players:
2
OBA:
Filipinos
Night:
No
Unit Counts:
Squads: A:

14.0

D:

9.0
AFVs: A:0 D:0
Guns: A:0 D:0
| | |
| --- | --- |
| Misc Rules: | Ov1, Brush is Bamboo, Marsh is Woods, otherwise PTO NOT in effect. Roads are Paths. |
Errata (source)
Players wanting to play this game/Request a match:
Scenario info
| Action | Date |
| --- | --- |
| hoxson1 Modified the overview | 2019-03-19 14:30:02 |
| hoxson1 Uploaded the Board image | 2019-03-19 14:18:26 |
| hoxson1 Modified the misc. rules | 2019-03-19 13:55:48 |
| hoxson1 Uploaded the Board image | 2019-03-19 13:54:23 |
| hoxson1 Set the designer field | 2017-11-22 14:29:05 |
Location
Not found
Images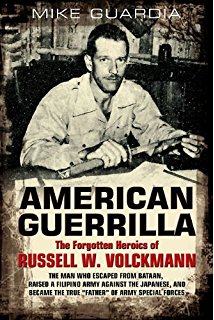 Leader of the Philippine Commonwealth military and guerrilla resistance during World War II. Co-founder of the Green Berets.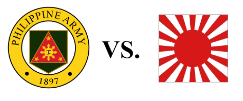 Statistics:
Avg Rating: n/a
Votes: 0
Views:
1879
To-Play list count:
0
Estimated Play time:
3.9 hours
Recorded Games:
0

Archive recorded plays:
Filipinos
0
Japanese
0
Drawn:
0

No Roar data found
Login to assign.