Two Shooting Days Till Christmas MTO (id:#58190)
Northwest of Ortona, Italy
1943-12-23
(
3 others
)
Designer: George Kelln
Starter kit scenario?: Deluxe scenario?:
Balance:

Overview:
While the Second Brigade slogged its way yard by heartbreaking yard through Ortona's streets and alleys, General Vokes had launched an outflanking attack two miles west of the battered town. The First Brigade was to commit its three-infantry battalions supported by the tanks of the Ontario Regiment in succession. The Hastings and Prince Edward Regiment, the Hasty P's would lead the attack, but the two-lead assault companies soon became bogged down in the face of heavy fire. Seeing the difficulties newly promoted Lieutenant Colonel Bert Kennedy, charged forward running a gauntlet of bullets and shellfire without so much as hunching his shoulders. Kennedy quickly organized a new assault, moving up one of his reserve companies and putting out a call for the Ontario Shermans, churning in the mud somewhere to the rear....

Attacker: Canadian (Elements of Hastings and Prince Edward Regiment and The Ontario Regiment)

Defender: German (Elements of Fallschirmjäger Division 1)
6.5 turns
Players:
2
OBA:
None
Night:
No
Unit Counts:
Squads: A:

14.0

D:

9.0
AFVs: A:5
AFVs: D:0
Guns: A:0 D:1
| | |
| --- | --- |
| Misc Rules: | Olive Groves, Treat Grain as Vineyards. MUD. |
Errata (source)
Players wanting to play this game/Request a match:
Scenario info
| Action | Date |
| --- | --- |
| ppalma Added a playing | 2021-03-23 10:49:44 |
| hoxson1 Uploaded the Board image | 2019-03-21 14:41:04 |
| hoxson1 Modified the overlays | 2019-03-21 14:34:24 |
| hoxson1 Modified the misc. rules | 2019-03-21 14:34:06 |
| hoxson1 Modified the Unit Elements | 2019-03-21 14:32:31 |
Location
Images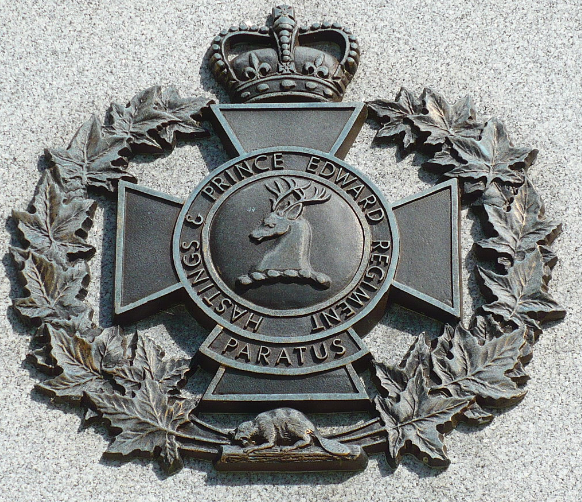 Between two sprays of maple leaves, a Maltese Cross; below the Cross and joining the base of the sprays, a beaver facing dexter, on a log.

Statistics:
Avg Rating: 5.00
Votes: 1
Views:
3986
To-Play list count:
1
Estimated Play time:
4.9 hours
Recorded Games:
1

Archive recorded plays:
Canadian
0
German
1
Drawn:
0

ROAR Data: (as of October 2023)
Two Shooting Days Till Christmas
[Log in to Confirm or Edit]

| | |
| --- | --- |
| [A] Canadian | 1 |
| [D] German | 3 |