Stripped and Ready for War ETO (id:#58295)
Designer: George Kelln
Starter kit scenario?: Deluxe scenario?:
Balance:

Overview:
France had entered into a pact with Poland in May 1939 that if either were attacked the other would invade Germany. As the blitzkrieg came to Poland, France timidly advanced out of the Sarre Gap between the Region Fortifee of Metz and La Lauter of the Maginot Line, moving towards the German industrial centre at Saarbrücken. The French units lumbered forward into one of the most heavily defended sectors of the still incomplete Siegfried Line.

Attacker: French (Elements of the 1er Battalion, 2eme Regiment de Tirailleurs Marocain)

Defender: German (Elements of Infanterie Division 52)
7.5 turns
Players:
2
OBA:
French
Night:
No
Unit Counts:
Squads: A:

12.5

D:

9.0
AFVs: A:0
AFVs: D:0
Guns: A:0 D:0
| | |
| --- | --- |
| Misc Rules: | D: 1 squad HIP setup |
Errata (source)
Players wanting to play this game/Request a match:
Scenario info
| Action | Date |
| --- | --- |
| hoxson1 Linked the scenario to ROAR | 2023-03-29 17:56:04 |
| hoxson1 Modified the misc. rules | 2020-11-05 17:53:34 |
| hoxson1 Modified the unit counts | 2020-11-05 17:52:34 |
| hoxson1 Modified the Attacker's Guns | 2020-11-05 17:52:34 |
| hoxson1 Modified the overlays | 2016-09-20 14:49:09 |
Location
Images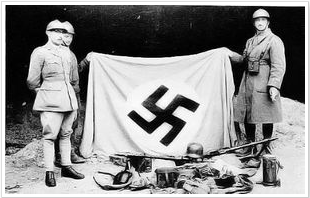 Bounty from Le Probekrieg! While Poland shuddered under German bombs, the French inched forward a mere five miles by the 12th. Gamelin then ordered Prételat to halt short of the Siegfried line, Not a single Stuka or panzer was diverted from Poland.

Statistics:
Avg Rating: n/a
Votes: 0
Views:
4022
To-Play list count:
0
Estimated Play time:
4.2 hours
Recorded Games:
0

Archive recorded plays:
French
0
German
0
Drawn:
0

ROAR Data: (as of October 2023)
Stripped and Ready for War [Confirmed]