The Hills of Lagonovo ETO (id:#58733)
Designer: Randy Thompson
Starter kit scenario?: Deluxe scenario?:
Balance:

Overview:
The 8th Panzer Division received orders to spearhead a thrust from the southwest toward Leningrad. Russian infantry from the 90th Rifle Division were observed emerging from the west side of a forest south of Gubanitsy. They were heading for a ridge just a few hundred yards west of the woods. Realizing the Russians were attempting to cut off the advance guard, an attack was ordered. . .

Attacker: German (Panzer Zug 1, 2, 4 and 5, Kompanie 3, Panzerpioneer Abteilung 59, Panzer Division 8)

Defender: Russian (Elements of 90th Rifle Division)
5.5 turns
Players:
3
OBA:
German
Night:
No
Unit Counts:
Squads: A:

8.5

D:

20.0
AFVs: A:15

PzKpfw IIF

x 6

PzKpfw IIA

x 4

SPW 251/1

x 5

D:0
Guns: A:0 D:4
| | |
| --- | --- |
| Misc Rules: | A: Halftracks represent rocket artillery, may enter Turn 2 if FFE 1 is resolved |
Errata (source)
Players wanting to play this game/Request a match:
Scenario info
Last Played:
Date
Reporter
Opponent
Result
Comments
2011-07-09
(A) Jeff Waldon
vs
Frank Tozier
Russian win
FtF-Probably the shortest game of ASL I have ever played. Landed MY 200mm Rocket OBA in midst of MY main effort in the top of Game Turn 2.
2011-07-09
(D) Frank Tozier
vs
German
Russian win
I won as the Russian due the German Rocket OBA
landing on his primary attack group. This the shortest scenario I've vere played.
| Action | Date |
| --- | --- |
| hoxson1 Modified the location | 2020-04-15 21:48:51 |
| hoxson1 Uploaded an Image | 2017-07-10 12:52:17 |
| hoxson1 Modified the misc. rules | 2017-07-10 12:46:02 |
| hoxson1 Set the designer field | 2017-07-10 12:44:20 |
| hoxson1 Uploaded an Image | 2016-06-19 18:37:44 |
Location
Images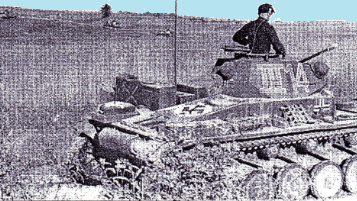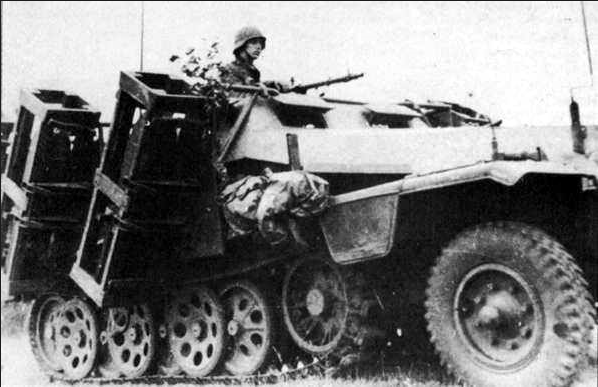 "Stuka on Foot" - an Sdkfz 251 halftrack with a tubular frame attached for rocket firing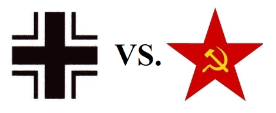 Statistics:
Avg Rating: 5.00
Votes: 3
Views:
2372
To-Play list count:
0
Estimated Play time:
7.8 hours
Recorded Games:
2

Archive recorded plays:
German
0
Russian
2
Drawn:
0

ROAR Data: (as of Nov 2019)
The Hills of Lagonovo [Confirmed]

| | |
| --- | --- |
| [A] Russian | 5 |
| [D] German | 11 |