Backs to the Wall ETO (id:#61972)
Designer: Vincent Maresca
Starter kit scenario?: Deluxe scenario?:
Balance:

Overview:
Guderian ordered his 10th Panzer to systemically reduce Calais' inner perimeter through a double envelopment of the city. The 86th Rifle Regiment was tasked with assaulting the western half of the city by pushing north through the "New Town" suburbs and capturing the fortified old town and citadel. The British 60th Rifles and their supporting elements employed Bren guns, anti-tank rifles and pure guts with the narrow city streets.

Attacker: German (Elements of Schutzen-Regiment 86, 10th Panzer Division and elements of 49th Pionier-Bataillon and 4th Panzer Brigade)

Defender: British (Elements of the 60th Rifles and supporting elements of 30th Infantry Brigade and elements of Hq Reserve and of 3rd Royal Tank Regiment)
6.5 turns
Players:
2
OBA:
None
Night:
No
Unit Counts:
Squads: A:

15.0

D:

10.5
AFVs: A:6

sIG IB

PzKpfw IB

x 2

PzKpfw IIF

x 3

D:5

Carrier A

Carrier B

A9

Mk VIB

x 2
Guns: A:0 D:0
| | |
| --- | --- |
| Misc Rules: | Canal is Deep and may not be forded. Bridges may not be destroyed. |
Errata (source)
Players wanting to play this game/Request a match:
Scenario info
Last Played:
Date
Reporter
Opponent
Result
Comments
2017-10-01
(A) Michael Rodgers
vs
Eric Penny
German win
British player was a beginner.
2017-03-31
(A) X von Marwitz
vs
Chris Mazzei
British win
Nice scenario. Played this as the attacking Germans. The beginning went off very well. I found his hidden 8-1/457/ATR combo during the first MPh in Z3 where it screwed up a stack of mine wanting to go up the stairs in Z4. Another of my 467/LMG was broken in Y5 when it entered. So basically most of my force to cut British retreats was in a shambles. On my left flank (west) things went very well, though. I was able to close in to the S4, S3, T3 buildings quickly and annihilate the entire British force of 5 squads, 8-0, a created leader, LMG & ATR there after my turn 3 poised to push through in force beyond. By that time, his other troops were pinned to the Z1, AA1 area with not much possibility to retreat. Then I misplayed two AFV losing one PzII to an unneccessary ESB and leaving aonther out of position. After that I recovered and occupied the victory building in turn 4 with one PzII guarding the western bridge. The area was completely free of enemy infantry by now. in the Z1, AA1, CC3 area I put up strong pressure on the British infantry forces there, too. In the process, the two PzI's were lost. One being sacrificed, the other being lost with a bit of bad luck to a single leader in CC. The British hung on in H1 and I1, but things looked bright. Meanwhile the British reinforcements came in putting a strong guard on the eastern bridge with all but the A9 tank which was deftly placed in 23J4 where I had difficulties to get at it. Then it malfed all three of its MGs which created an opening for my infantry to close in to the 23K4 building in force. By the end of turn 5, the British infantry was out of the game except for one 457/ATG pestering my rear area and managing to shock the sIG 1B which eventually died. But I could try what I want - I just could not harm his tanks: 40 TH rolls, 18TK rolls with 20L guns, ATRs, and many MGs did not manage any effect whatsowever (TH average was 7.25, TK average was 8.67 !!). Before I could take out his A9 in CC, it managed to kill one of my two remaining PzIIs with after needing a TH of 4. With my last surviving AFV (PzII) I managed to neutralize one of his Mark VIs and his last squad driving into its hex in the my last turn by target selection limits. On the missing bridge, he had one motion Mark VI and a single 8-0 leader. Adjacent to the bridge, at the end of my last MPh I had my broken 9-2, the rest of the forces were GO: A 9-1, 8-0, 2x 468, 1x467. So the upcoming CC seemed winnable. In his last DFPh he called for snakes for his last HS - and of course got them. My GO 9-1 got HoB, battle hardening and becoming heroic. Despite the upped leadership, two of the squads and the 8-0 broke rolling more than 8 with which they would have remained unpinned. Damn it! So my menacing force to cope with his Mark VI and his 8-0 were down to my heroic 9-2 plus a 468. However, in Advancing fire, I had no less than 3.5 squads a (previously stationary) HMG, an LMG and the heroic 9-2 to fire at the frigging 8-0 as part of a FG. He only pinned. Damn him! Now, in CC my chances had been reduced from very good to rather slight. But it turned out we did not need to bother: A heroic 9-2 and an elite 468 may look like hard-asses. But the 9-2 rolled 11 when attempting to help the squad with the PAATC. Game over. Thus I managed to snatch defeat from victory in the last half-turn. Besides that, the game was much fun, though.
2015-04-20
(D) nathan wegener
vs
James T
British win
Poor German dice on attack rolls. SiG was recalled before it hit anything. British fell back picking off German units as they retreated. Brit MMG held out several turns in 51X2. 8-0 ATR took out 2 Panzers before being overwhelmed in 51U2. Clean fallback was key.
2015-01-14
(A) fabrizio da pra
vs
Gaetano Girelli
German win
The defender setup seemed balanced left/right of the middle board road, so I decided to split them in half by sending 3 sq with the MMG/ATR and HMG in the middle to interdict the road and preventing the squads of the east side of the board joining the fight or at least making it costly.
The rest of my squads (9 and the Sig) went straight on the big building on the west edge of the map.
In this area I had a 9 on 4 squad advantage and with some smoke and exploring HS was able to get into the buildings in front of me.

In the middle the interdicting group with the 9-2 got to the building in the big crossroad on level 1 to see across the RB and just above the two carriers.

On the second turn I destroyed acarrier with the ATR and another in CC.
The mass of the infantry on the west andvanced to the north side of the big building interdicting the retreat of the British, I had some broken SQ and lost another in CC, but some broken squad was able to rout north to the wood toward the bridge with a leader.
A British squad was killed by a CH of the SIG 150.

The British had no way to retreat durig his turn since it was almost surrounded on the west side (so he dicided to die in place)or move to the higher lvl of the buildings and the squads on the east side of the map were cut off by the 9-2 HMG and MMG on Lvl 2 in the middle of the board.

In one place I had a HS in CC with one of his sq (he had managed to CR me in the previous CC even if he was pinned) so I decided to shoot in melee during my DF, I managed a 2MC and 1MC wich he passed and I rolled a 12 on my morale check and he was able to shoot in Adfph with that 457 LMG and move to a lvl1 location.

At the end of his 3rd turn he had no more squads on the west side of the map and he had lost a reinforcing tank to a CC reaction (against the previous broken north routing squad that had recoverd), with his squads on the east broken or pinned by my fire he conceded.

A very nice scenario, with high replayability.

2014-07-26
(A) Robert Zinselmeyer
vs
Ken Willmann
German win
St. Louis ASL Tournament. Great fun! It came down to the very last turn.
| Action | Date |
| --- | --- |
| hoxson1 Modified the Unit Elements | 2019-10-07 16:30:21 |
| hoxson1 Modified the overview | 2019-10-07 16:29:11 |
| hoxson1 Modified the misc. rules | 2019-10-07 15:03:19 |
| hoxson1 Modified the overlays | 2019-10-07 15:02:50 |
| hoxson1 Set the designer field | 2019-10-07 14:58:51 |
Location
Images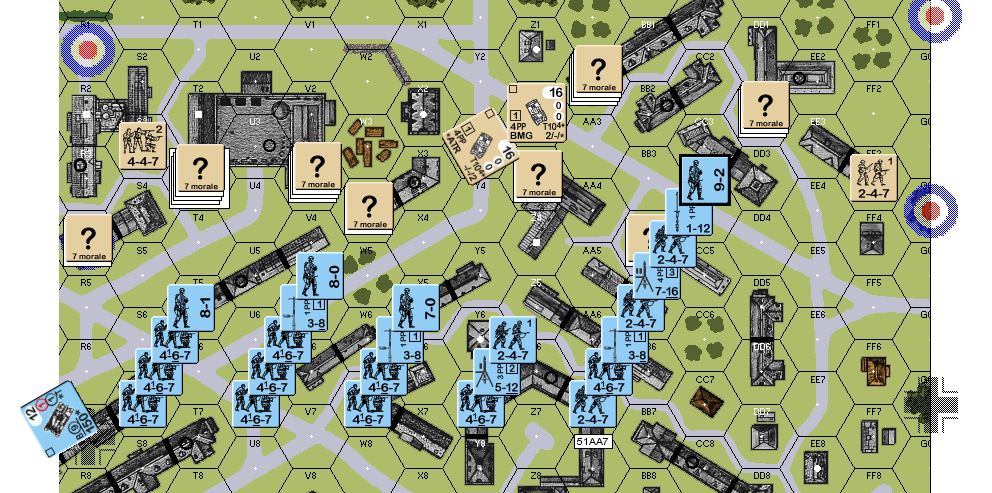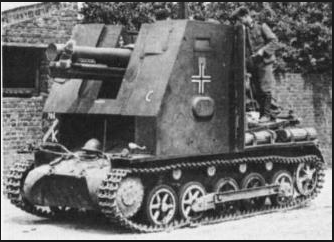 15 cm sIG 33 auf Fahrgestell Panzerkampfwagen II (Sf), sometimes referred to as the Sturmpanzer II Bison, was a German self-propelled heavy infantry gun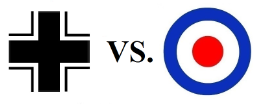 Statistics:
Avg Rating: 7.70
Votes: 10
Views:
2013
To-Play list count:
2
Estimated Play time:
6.7 hours
Recorded Games:
7

Archive recorded plays:
German
5
British
2
Drawn:
0

ROAR Data: (as of January 2022)
Backs to the Wall
[Log in to Confirm or Edit]

| | |
| --- | --- |
| [A] German | 13 |
| [D] British | 9 |