Cold Crocodiles ETO (id:#56266)
Saint Joost, The Netherlands
1945-01-20
(
2 others
)
Designer: Pat Jonke
Starter kit scenario?: Deluxe scenario?:
Balance:

Overview:
Operation Blackcock's plan was for 12th Corps to clear the German 176th and 183rd Infantry Divisions, well dug in with anti-tank guns, from a triangle formed by the rivers Roer, Wurm and Maas. The Division was on the left bank with 131st Brigade attacking northwards to secure Echt, Schilberg and Susteren. The plan was then for 22nd Armoured Brigade to break through north towards Montfort and St. Odilienburg. After the normal problems with traffic congestion the 1/5th Queens advanced, supported by flail tanks and artillery. There then ensued several days of hard fighting across canal after canal, through village after village and at St. Joost, they came upon three Companies for German Paratroops, who inflicted heavy casualties on the 8th Hussars and Rifle Brigade. Crocodile flame-thrower tanks were used to help clear them out, but the village had to be taken house by house, with the enemy only withdrawing when the flames got too much for them.

Attacker: British (I Company, 1st Rifle Brigade and C Squadron, 8th Hussars/141st Armoured Regiment)

Defender: German (Regiment "Huebner", Fallschirmjäger Division 8/Reinforcements)
8 turns
Players:
2
OBA:
British
Night:
No
Unit Counts:
Squads: A:

12.0

D:

9.0
AFVs: A:6

Challenger

x 2

Cromwell VII

x 2

Churchill Crocodile

x 2

D:2
Guns: A:0 D:2
| | |
| --- | --- |
| Misc Rules: | Only bridge 23P7 exists, no valley on Bd 24. A: FTV2 |
Errata (source)
Players wanting to play this game/Request a match:
Scenario info
Last Played:
Date
Reporter
Opponent
Result
Comments
2020-05-15
(A) Eben Johnson
vs
German
German win
Played the Brits. Tough one. One smoke placement from a mortar in turn 3 (mortars start dismantled), only two smoke-capable AFVs immediately depleted, and never gained battery access (immediately 2 red cards).

As bad as my rolls were, his were good enough with, for example, immediate hits against hulldowns AFVs and hits with intensive fire vs. moving AFVs.

Couple tactical errors, and I've never before played a flame-throwing AFV. Got to use the tools better. Example: later in the game, move near by, use smoke mortar, then flame.

A hit from the 88ATs is just about a 100% blaze.

Overall, plan was good, but not able to rally anything, not able to hit anything, not able to win 2:1 CCs, not able to place smoke, no OBA - tough one.

Great opponent, great scenario.
2020-01-24
(A) Andy Goldin
vs
Scott Holst
German win
My initial excitement at playing a classic scenario was extinguished as my attacking moves were effectively countered by Scott's flexing defense. One of my tanks failed to start (Red MP, rolled a 12), effectively putting it out of the game. I lost two tanks to unexpected LOS from his 88s. My artillery and Scott's continuing failure of NMCs kept me in the game. Although my remaining tank-killing tank kept his SP ATGs from crossing the canal, they did get a KIA against my MMG kill stack thereby neutering any further effort on that board. In the south, my artillery failed to suppress his remaining 88, which then knocked out my last Crocodile as it made a run for the town. In light of my losses I no longer had enough combat power to take much of anything, so it was game over by turn 6.
2019-05-01
(D) Dave Mareske
vs
Dan Best
German win
Couple of good shots early on against Dan's British crawlers found me on the way to victory. I think the British player needs to be very liberal with the SMOKE and stay away from the fausts.
2018-04-28
(A) Jonathan Kapleau
vs
Duenskie, Ron
German win
2017-11-12
(D) jon smith
vs
british
German win
brits pushed the west flank through the woods and into the 'valley' area... germans in there were doomed and were captured. But while attacking the british lost 2 tanks, the crocodiles came on and aided the attack before both malfunctioning the flamethrowers.

On the other side another british tank was taken out by 88mm and after rallying from OBA the germans counterattacked and retook the large buildings initially lost...

the jpanzer charged across the canal and 1 took out the final british Cromwell while other looped around the map and came up behind the valley crocs....

in the end germans had 74vp and british 62... this was despite germans forgetting to use 2 of the 5 4 8 mmc and an 88mm which was not placed on table.

OBA was devastating and the crocs too, but they are too slow to aid in the main attack into key buildings outside of the 'valley' meaning the brits just cannot make the ground up.
2016-01-17
(D) Michael Dorosh
vs
Colin Emerson
German win
Complete beat-down, 65 VP to 23 VP. British attacked piecemeal, divided and destroyed in detail.
2016-01-17
(A) Colin Emerson
vs
Michael Dorosh
German win
Interesting scenario, but I had it put on me. Everything destroyed.
Hidden 88's, Hidden squad stack. Overly effective. JagdPz entry on canal board leads to rear entry probing.
2015-12-27
(D) Paolo Cariolato
vs
andrea pagni
British win
It's a classic, unfortunately the crocs are a very iffy and powerful asset. They single handed ripped my defences apart. Nice game btw.
2014-08-10
(D) Gordon Jupp
vs
Jeremy Shields
German win
Both AT guns managed kills with their first shots but then succumbed to OBA and close assault. But both Crocodiles were destroyed and sufficient delays maent the Brits couldn't achieve enough points. Good game and worth a replay!
2013-03-10
(D) mark watson
vs
Richard Carter
German win
Germans won by less than 10 points, but all that was left of them was a couple of broken squads and the TDs. One Crocodile was all that remained of the British AFV. Super cool scenario. The British OBA is devastating as are their tanks. The infantry have a hard time, though.
2012-01-15
(A) Steve Bowen
vs
AK
British win
Defender tried for a frontal defense rather than falling back ahead of the slow moving Crocodiles. He got roasted and toasted for his efforts and resigned early.
2011-05-17
(D) Andy Beaton
vs
Jeff Wasserman
British win
Conceded after my infantry was slaughtered, but may have conceded too soon. The point spread was closer than I thought.
2009-11-10
(D) Martin Sabais
vs
Tosh
German win
2009-10-07
(D) Jeff Waldon
vs
Wes Vaughn
British win
ASLOK-Ass whuppin received. AT Gun placement was poor.
2009-09-21
(A) Scott Fischbein
vs
Bryant Henley
British win
Great scenario!
2009-07-31
(A) Dan Best
vs
Shawn Ettleman
British win
St. Louis ASL Tournament 2009.
2008-12-31
(D) nathan wegener
vs
Albert W
German win
Lives up to the reputation. A fun play.
2007-08-21
(D) David Ramsey
vs
Martin Barker
German win
2007-04-01
(D) fabrizio da pra
vs
Nicola Marangon
British win
2007-02-03
(A) Paolo Cariolato
vs
Stefano Giombini
British win
2006-11-09
(D) Fernando Garcia-Maniega
vs
Alex L. Serrano
British win
2006-08-13
(A) David Reenstra
vs
Dave Perham
British win
2003-01-26
(D) Steffen Knippel
vs
Gerry Proudfoot
British win
2002-03-16
(D) Thomas Lynch
vs
Sean Finnerty
German win
2001-01-26
(A) Bill Brodie
vs
Dave Wilson
German win
2000-12-13
(A) Jeff T
vs
JVan
British win
HOB hero turned defeat into victory in this classic. Must play.
1998-07-01
(A) David Ramsey
vs
David Otway
German win
My first ever game of ASL :)
1998-01-16
(A) Jason Wert
vs
Derrick Beckner
German win
1995-11-03
(A) Aaron Sibley
vs
Nick Brown
British win
| Action | Date |
| --- | --- |
| EJ1 Added a playing | 2020-05-15 16:22:51 |
| EJ1 Rated the scenario | 2020-05-15 16:11:07 |
| hoxson1 Uploaded the Board image | 2020-04-01 19:03:47 |
| hoxson1 Uploaded an Image | 2020-04-01 18:58:22 |
| hoxson1 Modified the misc. rules | 2020-04-01 18:56:11 |
Location
Images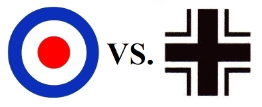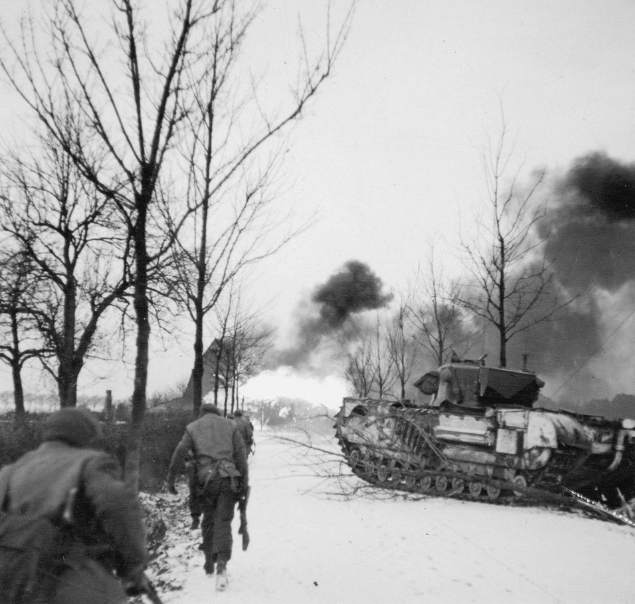 1st Battalion, The Rifle Brigade, supported by Crocodile flame-throwers, attack the village of St Joost, Netherlands, 20 January 1945.
Statistics:
Avg Rating: 8.10
Votes: 42
Views:
15784
To-Play list count:
16
Estimated Play time:
7.3 hours
Recorded Games:
29

Archive recorded plays:
British
13
German
16
Drawn:
0

ROAR Data: (as of Nov 2019)
Cold Crocodiles [Confirmed]

| | |
| --- | --- |
| [A] British | 186 |
| [D] German | 153 |