High Tide at Heiligenbeil ETO (id:#56425)
Heiligenbeil, East Prussia
1945-03-24
(
29 others
)
Designer: Chas Smith
Starter kit scenario?: Deluxe scenario?:
Balance:

Overview:
In February, seven Soviet Armies encircled the German 4th Army, which included the Hermann Goring Parachute-Panzer Corps, in the Heiligenbeil Pocket. The pocket contained 120,000 combat and 30,000 support troops, which could now only be supplied by sea. Ground activity decreased at the beginning of March, but Russian aircraft still attacked soldiers and civilians alike. The HG Parachute-Panzer Corps contained the HG 2nd Parachute-Panzergrenadier, the Grossdeutschland Panzergrenadier, and the 562nd Volksgrenadier Divisions. The Corps was responsible for the defense of the northern sector of the line where, beginning on 13 March, the Soviets launched a series of heavy assaults.

Attacker: Russian (28th Army, 3rd Belorussian Front)

Defender: German (2nd Hermann Göring Parachute-Panzergrenadier Division)
7 turns
Players:
2
OBA:
None
Night:
No
Unit Counts:
Squads: A:

14.0

D:

8.0
AFVs: A:4
AFVs: D:1
Guns: A:0 D:2

3.7cm FlaK 36 o. 37

7.5cm leIG 18
| | |
| --- | --- |
| Misc Rules: | Russians get Air Support (2 x '44 FB w/bombs) on Turn 3 |
Errata (source)
| | |
| --- | --- |
| In SSR3, replace "ordnance" by "Gun/MA". | MMP |
Players wanting to play this game/Request a match:
Scenario info
Last Played:
Date
Reporter
Opponent
Bal.
Result
Comments
2017-03-12
(D) Dwayne Duval
vs
Kevin Duval
German win
2017-03-12
(A) Kevin Duval
vs
Dwayne Duval
German win
Used Russian balance.

2014-05-13
(D) Vic Lauterbach
vs
EVL
Russian win
CLose, but too many Russian infantry got in to building J3 and they were too tough in CC!
2014-02-01
(D) Andy Beaton
vs
Paul Schaeffer
Russian win
Could not stop the steamroller of Russian infantry
2012-07-18
(A) Kermit Mullins
vs
Scott Waites
German win
Looking good after one turn.
Looking like a defeat after turn 2...holy boxcars.
| Action | Date |
| --- | --- |
| Hutch Updated the Scenario ID | 2023-03-07 11:46:22 |
| hoxson1 Modified the overview | 2022-10-19 20:58:19 |
| 7-0 duval Added a playing | 2020-07-26 03:29:50 |
| Paul Legg Added a playing | 2020-06-18 17:52:19 |
| Rich Weiley Added a playing | 2020-06-13 06:00:31 |
Location
Not found
Images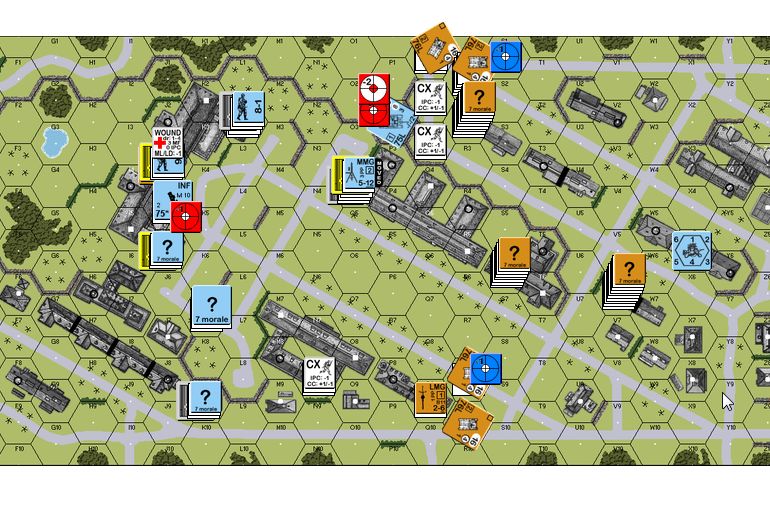 End of GT1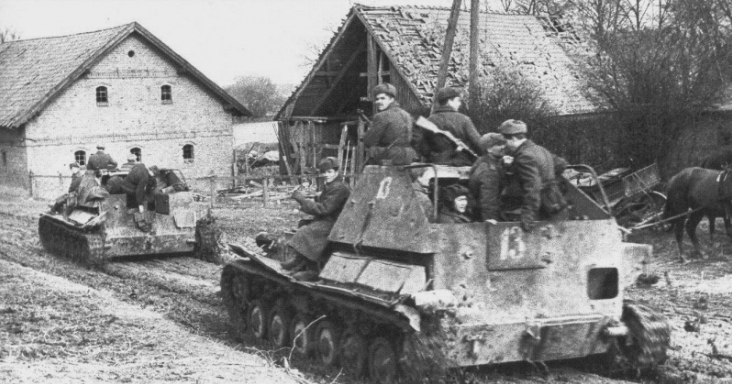 Soviet self-propelled guns SU-76 with troops sent to the last German positions in the Vistula Lagoon. City district Heiligenbeil.

Statistics:
Avg Rating: 5.90
Votes: 20
Views:
5213
To-Play list count:
5
Estimated Play time:
5.2 hours
Recorded Games:
15

Archive recorded plays:
Russian
6
German
9
Drawn:
0

ROAR Data: (as of November 2021)
High Tide at Heiligenbeil [Confirmed]

| | |
| --- | --- |
| [A] Russian | 53 |
| [D] German | 76 |