War of the Rats ETO (id:#56658)
See Also: War of the Rats by Critical Hit

Stalingrad, Russia

1942-09-26

(

8 others

)

Designer: Ken Dunn & Brian Youse

Starter kit scenario?: Deluxe scenario?:
Balance:

Overview:
German tactics failed inside the confines of Stalingrad as the Russians were able to dig in and fight from every building. The confines of the city stifled manoeuvre, and German superiority in artillery, air power, and armor were rendered ineffective as the infantry of both sides intermingled while fighting for each block of the city. This was Rattenkrieg – the war of the rats.

Attacker: German (94th Infantry Division)

Defender: Russian (62nd Army/Ad Hoc "Shock Group")
6 turns
Players:
2
OBA:
None
Night:
No
Unit Counts:
Squads: A:

11.0

D:

13.0
AFVs: A:0 D:0
Guns: A:0 D:0
| | |
| --- | --- |
| Misc Rules: | German 5-4-8s have +2 Smoke Exponent; make smoke on dr of 4 or less. |
Errata (source)
Players wanting to play this game/Request a match:
Scenario info
Last Played:
Date
Reporter
Opponent
Result
Comments
2020-10-31
(A) Doba Serge
vs
Russian win
2020-10-25
(D) Omid Mashregh-Zamini
vs
Conni
Russian win
2020-10-17
(D) Omid Mashregh-Zamini
vs
wburtt
German win
2020-08-05
(A) Eric Gray
vs
Eric McKenzie
Russian win
Great game! I had two of the three victory buildings by turn two but just couldn't root the Russians out of the last one. Soviet shock force came in on turn two which didn't help. Well played by my opponent who didn't let some early reversals cost him the game.
2020-08-03
(D) Shaun Andrews
vs
Benjamin Steinberg
Russian win
My opponent, as the Germans, set up heavy on my left flank. Fortunately, I had set up far back as possible forcing him to move into firing range. I pinned some of his units which reduced the effectiveness of his advancing fire. His return fire broke some units that were able to route to safety with my 8-1.

The pressure was intense with his multiple kill stacks aggressively moving in. To stem the tide, I advanced a lone squad into the closest stack and was able to draw it into melee tying it up. That left my 8-1, MMG, and two squads in H8 free to fire point blank at another stack lead by a 9-2 moving into G9. The leader fell, two squads broke, one reduced. Then on the LLC another was eliminated and another reduced.

With the potential for reinforcements arriving and the heavy losses the Germans seceded from battle in the bottom of the second.

It was a fast but intense two rounds. Would play again as either side.

| Action | Date |
| --- | --- |
| omidmash Added a playing | 2020-11-25 21:49:04 |
| Serge Added a playing | 2020-11-21 13:57:26 |
| owenedwards Added a playing | 2020-10-28 02:37:45 |
| Gamer72 Added a playing | 2020-08-15 15:18:51 |
| 502Bull Added a playing | 2020-08-08 19:26:54 |
Location
Images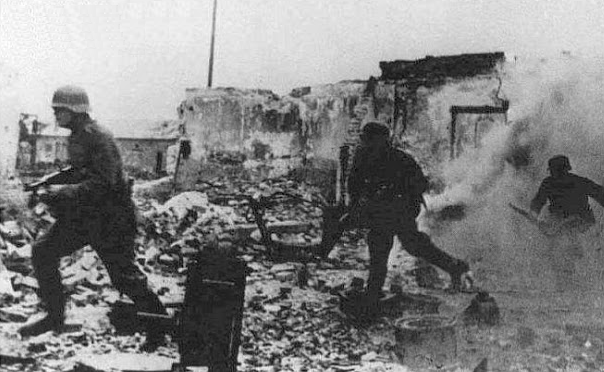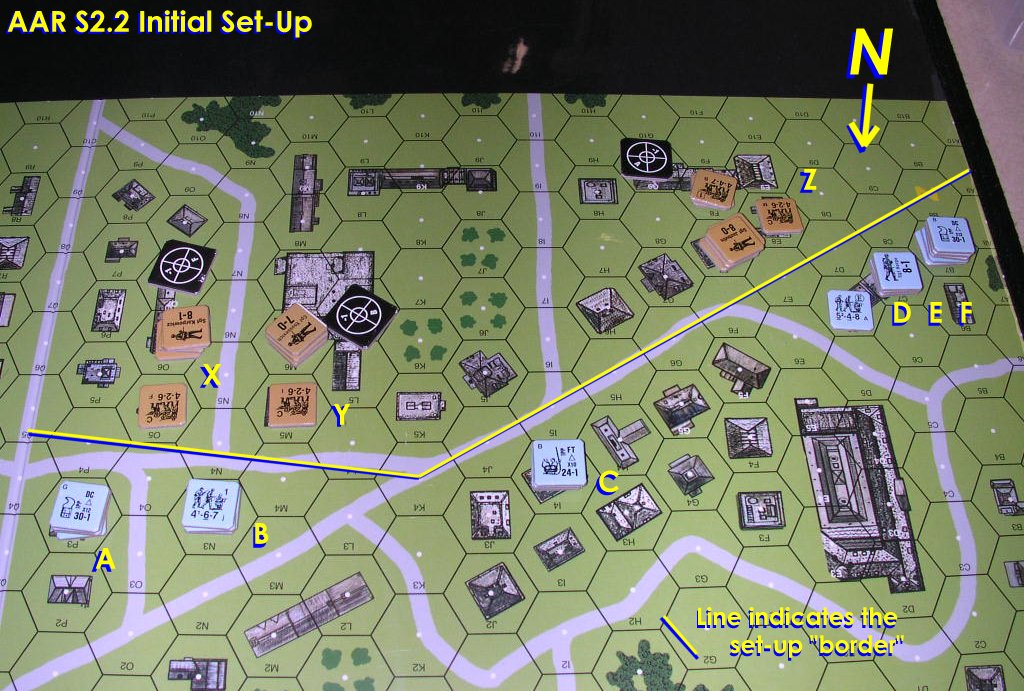 S2 Board Set-Up Prior to Turn 1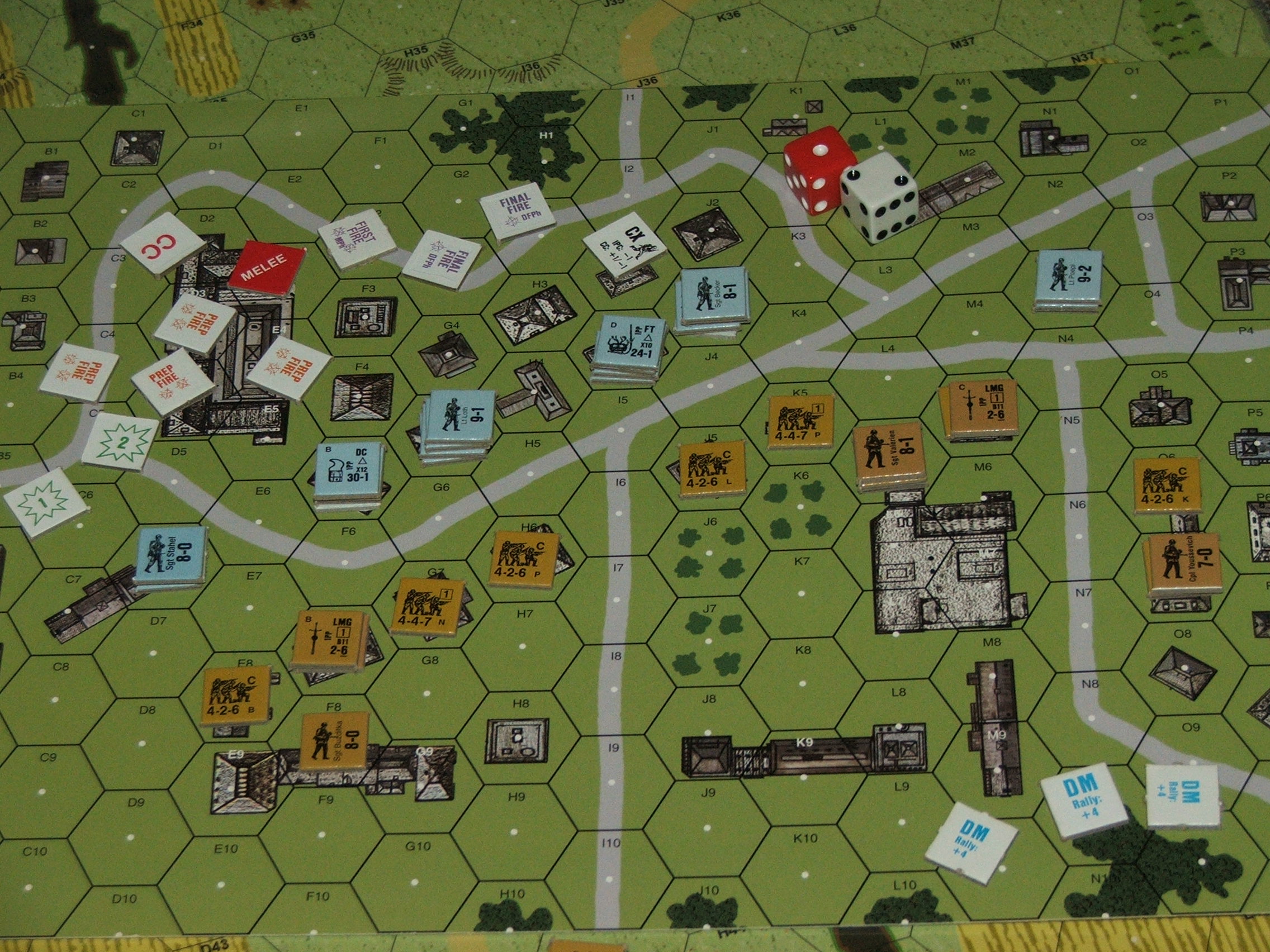 Game Setup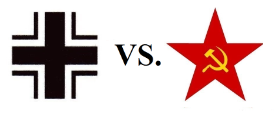 Statistics:
Avg Rating: 6.64
Votes: 226
Views:
18959
To-Play list count:
18
Estimated Play time:
3.3 hours
Recorded Games:
161

Archive recorded plays:
German
80
Russian
77
Drawn:
0

ROAR Data: (as of Nov 2019)
War of the Rats [Confirmed]

| | |
| --- | --- |
| [A] German | 145 |
| [D] Russian | 144 |