War of the Rats ETO (id:#56658)
See Also: War of the Rats by Critical Hit

Stalingrad, Russia

1942-09-26

(

8 others

)

Designer: Ken Dunn & Brian Youse

Starter kit scenario?: Deluxe scenario?:
Balance:

Overview:
German tactics failed inside the confines of Stalingrad as the Russians were able to dig in and fight from every building. The confines of the city stifled manoeuvre, and German superiority in artillery, air power, and armor were rendered ineffective as the infantry of both sides intermingled while fighting for each block of the city. This was Rattenkrieg – the war of the rats.

Attacker: German (94th Infantry Division)

Defender: Russian (62nd Army/Ad Hoc "Shock Group")
6 turns
Players:
2
OBA:
None
Night:
No
Unit Counts:
Squads: A:

11.0

D:

13.0
AFVs: A:0 D:0
Guns: A:0 D:0
| | |
| --- | --- |
| Misc Rules: | German 5-4-8s have +2 Smoke Exponent; make smoke on dr of 4 or less. |
Errata (source)
Players wanting to play this game/Request a match:
Scenario info
Last Played:
Date
Reporter
Opponent
Result
Comments
2020-03-23
(A) Jacob Elmqvist
vs
Andreas Freijd
German win
2020-03-17
(D) Macari Samuel
vs
G.
Russian win
Russian reinforcements enter the game Turn 2. Helped to resist. Easy win due to the lack of experience of the German side player. Enjoyed the game.
2020-03-10
(A) Kevin Sanders
vs
Rob Brown
German win
Solid German win - partly due to lack of Russian reinforcements. Good smoke and rally rolls. FT was ineffective.
2020-03-06
(D) Kevin Sanders
vs
Eric Topp
German win
Still learning. Went to the last turn. Late Russian reinforcements. Good game
2020-02-26
(D) O Ramaille
vs
Macari Samuel
Russian win
The Russians resisted the German assault and won a CC at 1:4 odds ratio that allowed them to take back the control of a building.
A Russian major victory.
| Action | Date |
| --- | --- |
| jacelm Added a playing | 2020-03-31 11:23:25 |
| jacelm Rated the scenario | 2020-03-31 11:23:01 |
| Prairial Added a playing | 2020-03-28 13:54:08 |
| Prairial Added a playing | 2020-03-18 10:16:14 |
| Prairial Rated the scenario | 2020-03-18 10:12:21 |
Location
Images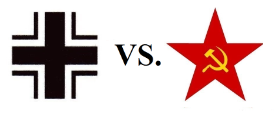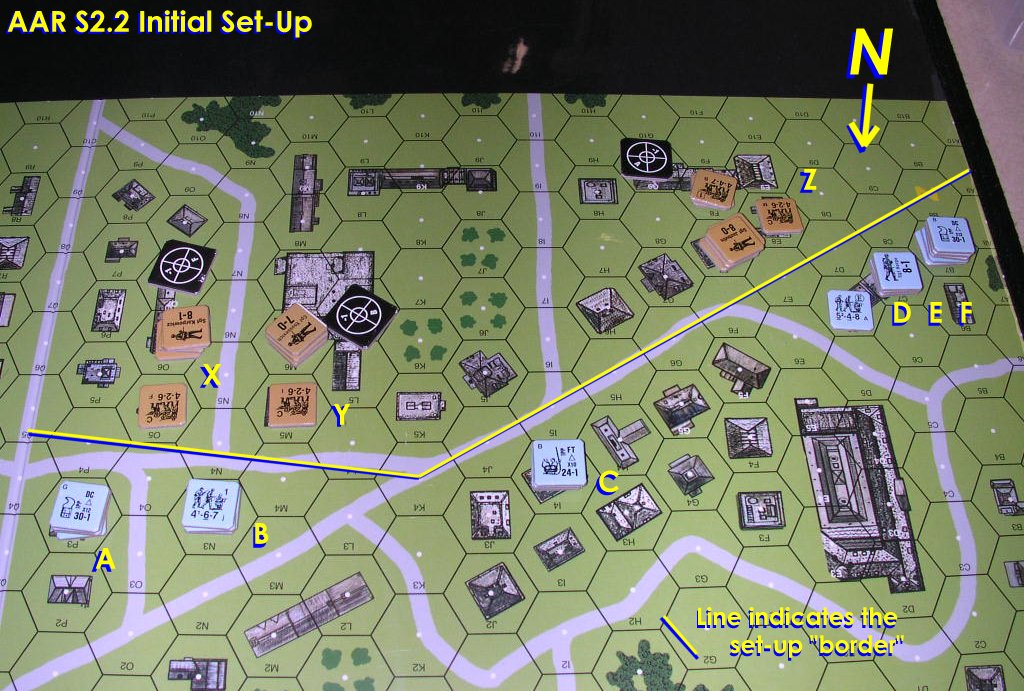 S2 Board Set-Up Prior to Turn 1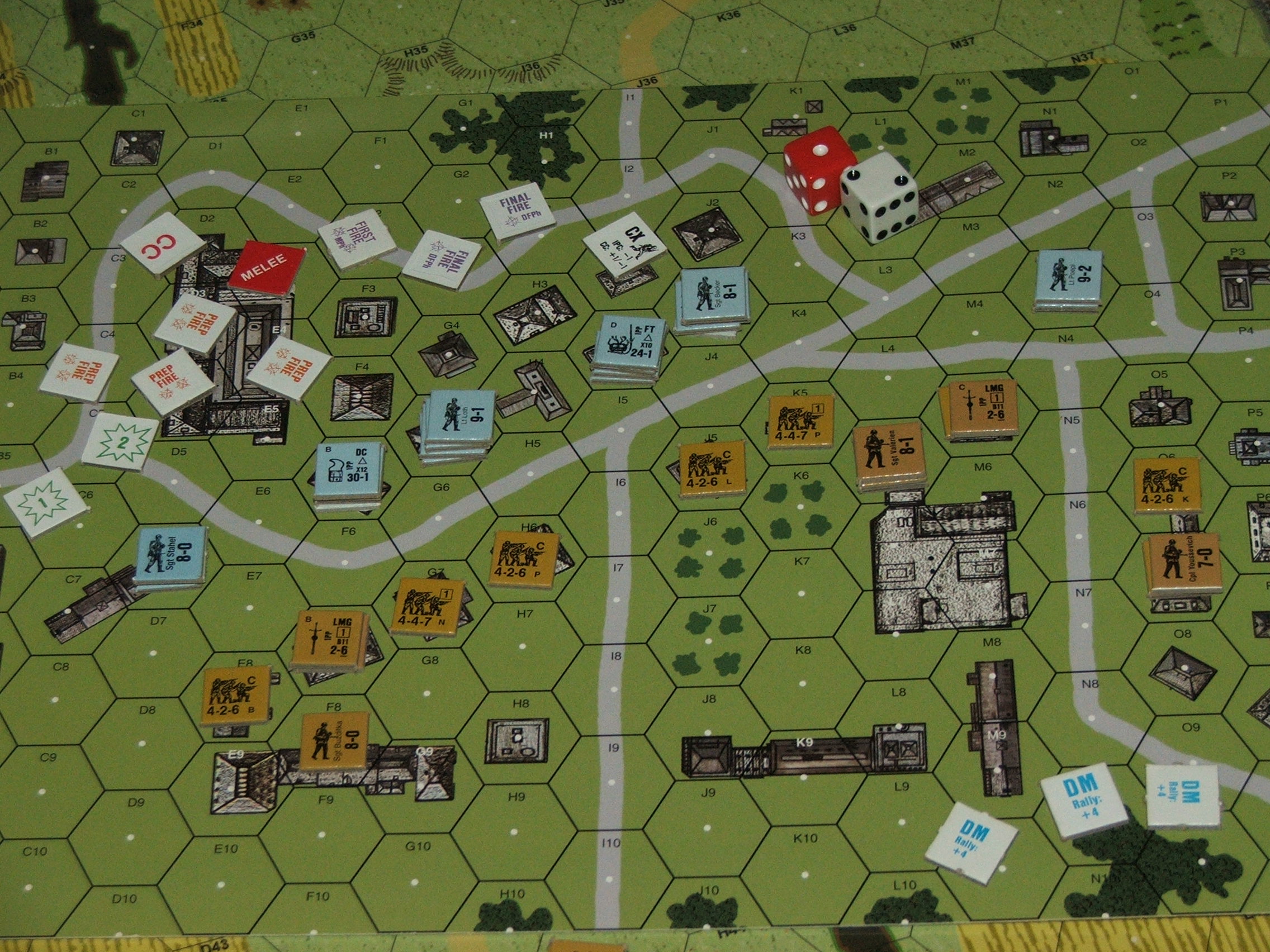 Game Setup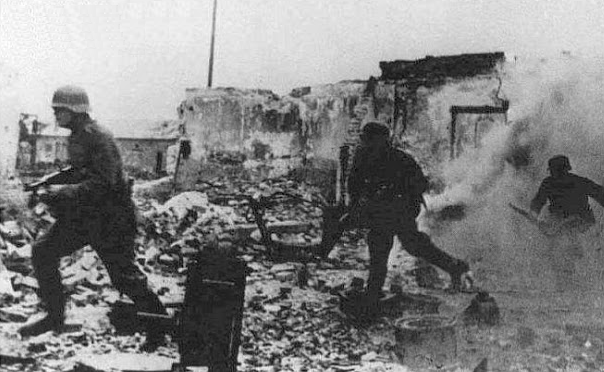 Statistics:
Avg Rating: 6.58
Votes: 207
Views:
17334
To-Play list count:
17
Estimated Play time:
3.3 hours
Recorded Games:
143

Archive recorded plays:
German
70
Russian
69
Drawn:
0

ROAR Data: (as of Nov 2019)
War of the Rats [Confirmed]

| | |
| --- | --- |
| [A] Russian | 144 |
| [D] German | 145 |