Simple Equation WTO (id:#56659)
Designer: Ken Dunn
Starter kit scenario?: Deluxe scenario?:
Balance:

Overview:
The battle for Aachen had been raging for two days. A complicated series of maneuvers designed to encircle the city from both the north and south had been occupying the American command. These few units committed to the frontal assault on Aachen had some tough going. Not only were the Aachen defenders numerically superior, but they were fighting on their home soil for one of the cherished Nazi symbols: Aachen, home of the First Reich.

Attacker: American (3rd Battalion, 26th Infantry Regiment)

Defender: German (404th Regiment, 246th Volksgrenadier Division)
6.5 turns
Players:
2
OBA:
None
Night:
No
Unit Counts:
Squads: A:

14.5

D:

12.0
AFVs: A:0
AFVs: D:0
Guns: A:0 D:0
| | |
| --- | --- |
| Misc Rules: | Grain not in Season. D: 2 secret Fortified Buildings |
Errata (source)
Players wanting to play this game/Request a match:
Scenario info
Last Played:
Date
Reporter
Opponent
Bal.
Result
Comments
2023-03-27
(A) Justin DiSabatino
vs
Self
A
American win
This scenario is already weighted towards the Americans, but it did not go how I expected. Germans set up with 8-1/HMG/4-4-7 in P1 with a huge field of fire, 2 LMGs with a FG in BB1, both buildings fortified. A group of conscripts held the middle (I2, J1, K2) and the rest spread throughout the line. With German firepower spread on the flanks, the Americans set up to force the middle with one MMG and FT, while the other MMG took to the woods to keep pressure on the left flank.

Turn 1, the Americans move up 5 6-6-6 squads on the right, the German HMG misses multiple shots, and the Americans manage a 20/+4 shot that breaks the entire stack in P1. The German middle holds surprisingly well for two turns, but as the Americans folded in the right flank, it was all a matter of time for an American win. Not sure yet if I will try this a second time with balance for the Germans or see if a slightly modified set-up will let them hold longer.

2023-02-15
(D) Andreas R
vs
Anders
German win
2023-02-10
(A) fabio aliprandi
vs
Draw
2023-01-26
(A) Brett wxyz
vs
American win
2022-11-03
(A) Patrick Bonner
vs
Self
German win
The first battle found the Germans placing fortifications in the two long buildings just across the the edge of the boards. they were able to hold the Americans off very effectively.

I played this one four times. The Germans won two, the Americans two. It seems the location of the fortified building really swayed the battle one way or another.
| Action | Date |
| --- | --- |
| Turuk Modified the gps location | 2023-03-29 19:10:50 |
| Turuk Added a playing | 2023-03-27 18:56:21 |
| Hutch Updated the Scenario ID | 2023-03-05 20:10:40 |
| toffee Added a playing | 2023-03-02 15:25:59 |
| wxyz Added a playing | 2023-02-26 15:07:17 |
Location
Images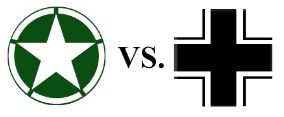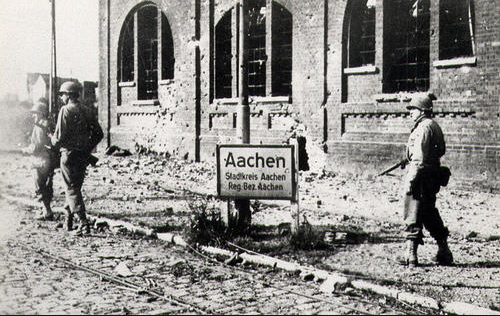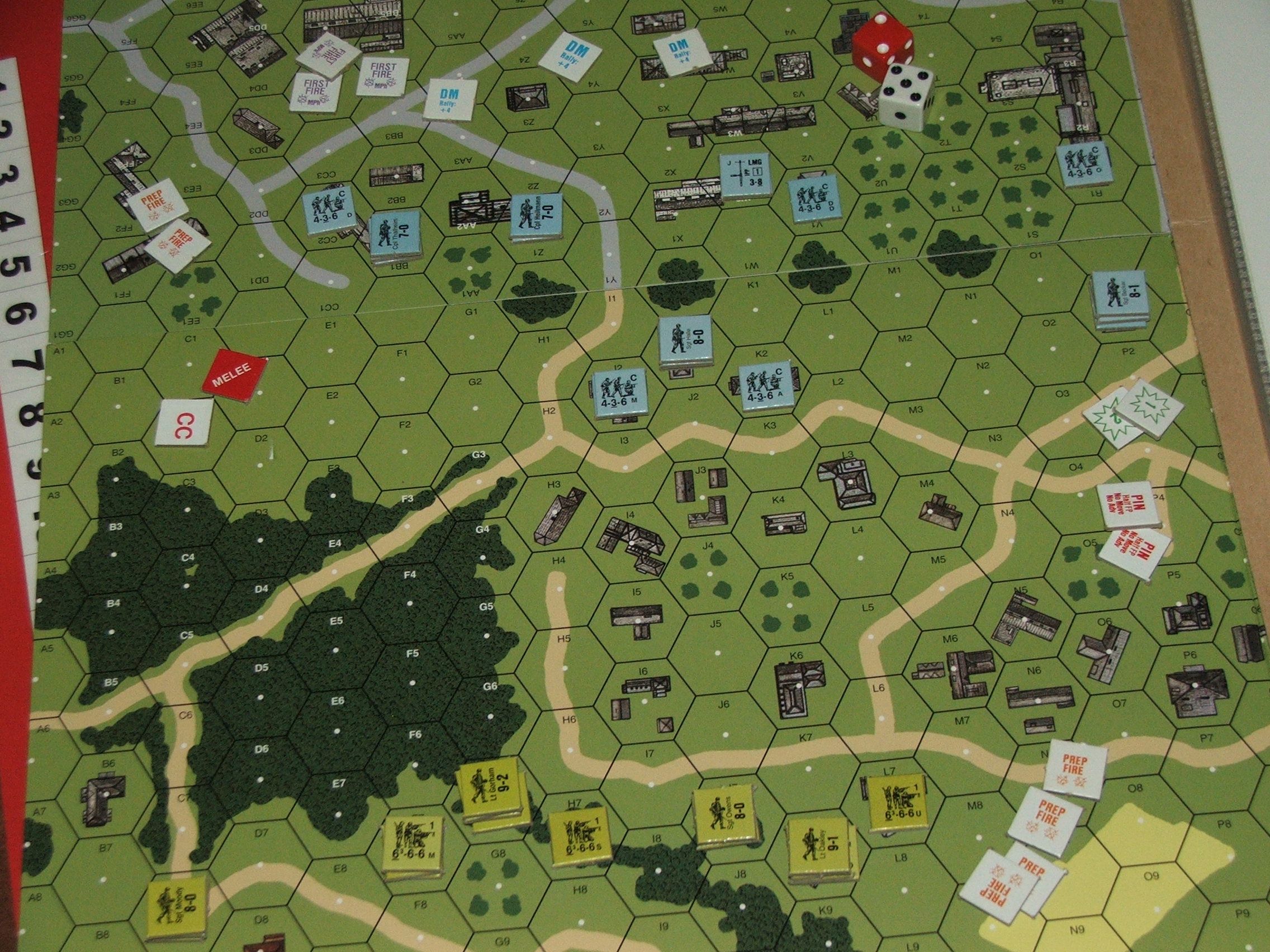 Set Up [moved to this, the correct, scenario]
Statistics:
Avg Rating: 6.35
Votes: 147
Views:
11372
To-Play list count:
9
Estimated Play time:
4 hours
Recorded Games:
113

Archive recorded plays:
American
66
German
41
Drawn:
4

ROAR Data: (as of November 2021)
Simple Equation [Confirmed]

| | |
| --- | --- |
| [A] American | 100 |
| [D] German | 62 |