Retaking Vierville WTO (id:#56657)
See Also: Retaking Vierville by Coastal Fortress

Designer: John D. Johnson

Starter kit scenario?: Deluxe scenario?:
Balance:

Overview:
Vierville, which lay a few miles inland from Utah Beach, had been liberated on D-Day. On the morning of June 7, elements of the 2nd Battalion, 506th PIR moved out from Vierville towards St. Come du Mont, leaving Vierville virtually unoccupied. The Germans took this opportunity to launch a series of counterattacks on Vierville in hopes of cutting the road to St. Come du Mont. -- This is a great ASL introductory scenario. It involves using Infantry and Leaders counters, no support weaons and no SSRs.

Attacker: German (1058th Grenadier Regiment/919th Grenadier Regiment/6th Fallschirmjäger Regiment)

Defender: American (1st Batt. 506th PIR, 101st Airborne)
5 turns
Players:
2
OBA:
None
Night:
No
Unit Counts:
Squads: A:

12.0

D:

11.5
AFVs: A:0
AFVs: D:0
Guns: A:0 D:0
Errata (source)
Players wanting to play this game/Request a match:
Scenario info
Last Played:
Date
Reporter
Opponent
Bal.
Result
Comments
2023-03-20
(D) Jack Wilson
vs
Bud G.
American win
Training scenario for new player. Bud played well for his first game. He identified the difficulty the American reinforcements would have crossing all that OG as they enter the map and head to help the outnumbered defenders of Vierville.

The game came down to the last turn where the German attackers ran out of blood before they ran out of heart.
2023-03-01
(D) Justin DiSabatino
vs
Self
D
American win
First time playing ASLSK, and a slow start led to a close finish. A few bad close combat rolls had the Germans unable to keep the buildings contested.
2023-01-16
(A) Andreas R
vs
Anders
American win
2023-01-01
(A) fabio aliprandi
vs
Draw
2022-12-30
(A) Ian Fox
vs
Malcolm Fox
German win

(VASL Log)
First game with my son, seems like a holiday theme! He positioned his initial forces well to hamper my advance with the 5-4-8's while cleaning up my 4-6-7's in the north by Turn 4. However I was just able to hang on to building L3 thanks to some outrageous dice rolling at the end (3, 4, 3 consecutive). Dice gods bailed me out on this one!
| Action | Date |
| --- | --- |
| Jwil2020 Added a playing | 2023-03-21 18:49:29 |
| Turuk Added a playing | 2023-03-15 16:43:06 |
| Hutch Updated the Scenario ID | 2023-03-05 20:09:19 |
| antro Added a playing | 2023-02-04 16:39:11 |
| toffee Added a playing | 2023-01-23 08:54:18 |
Location
Images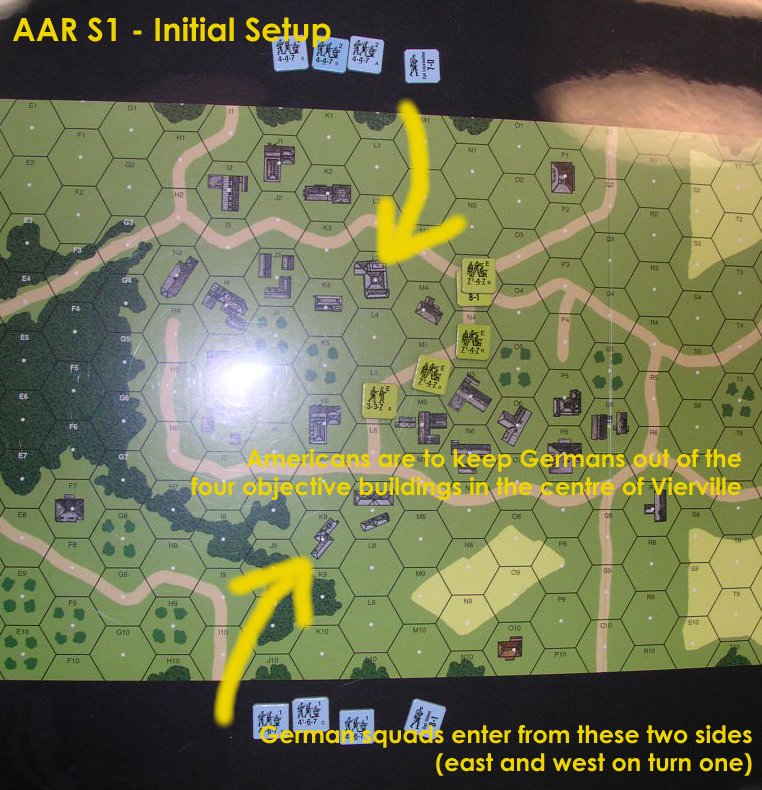 Initial Set-Up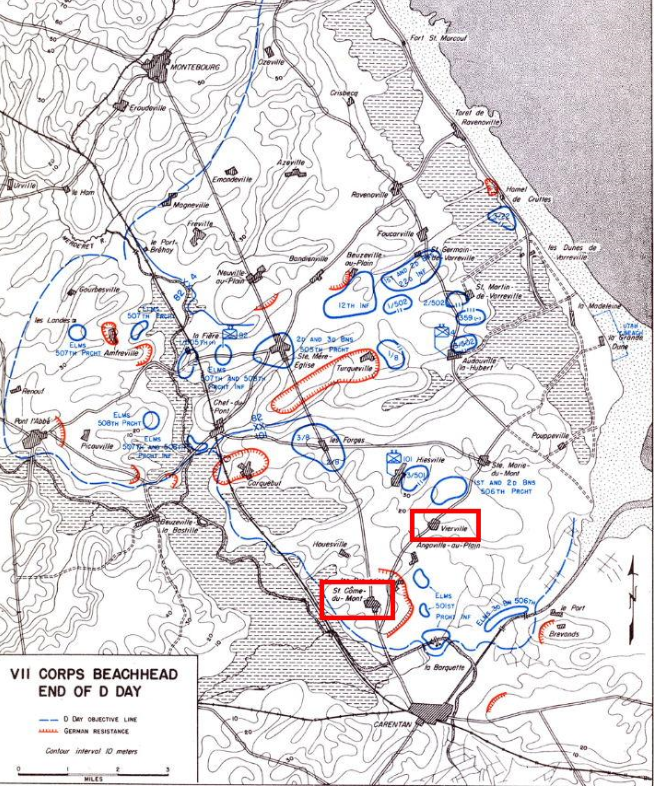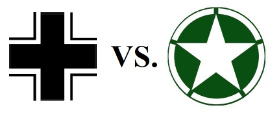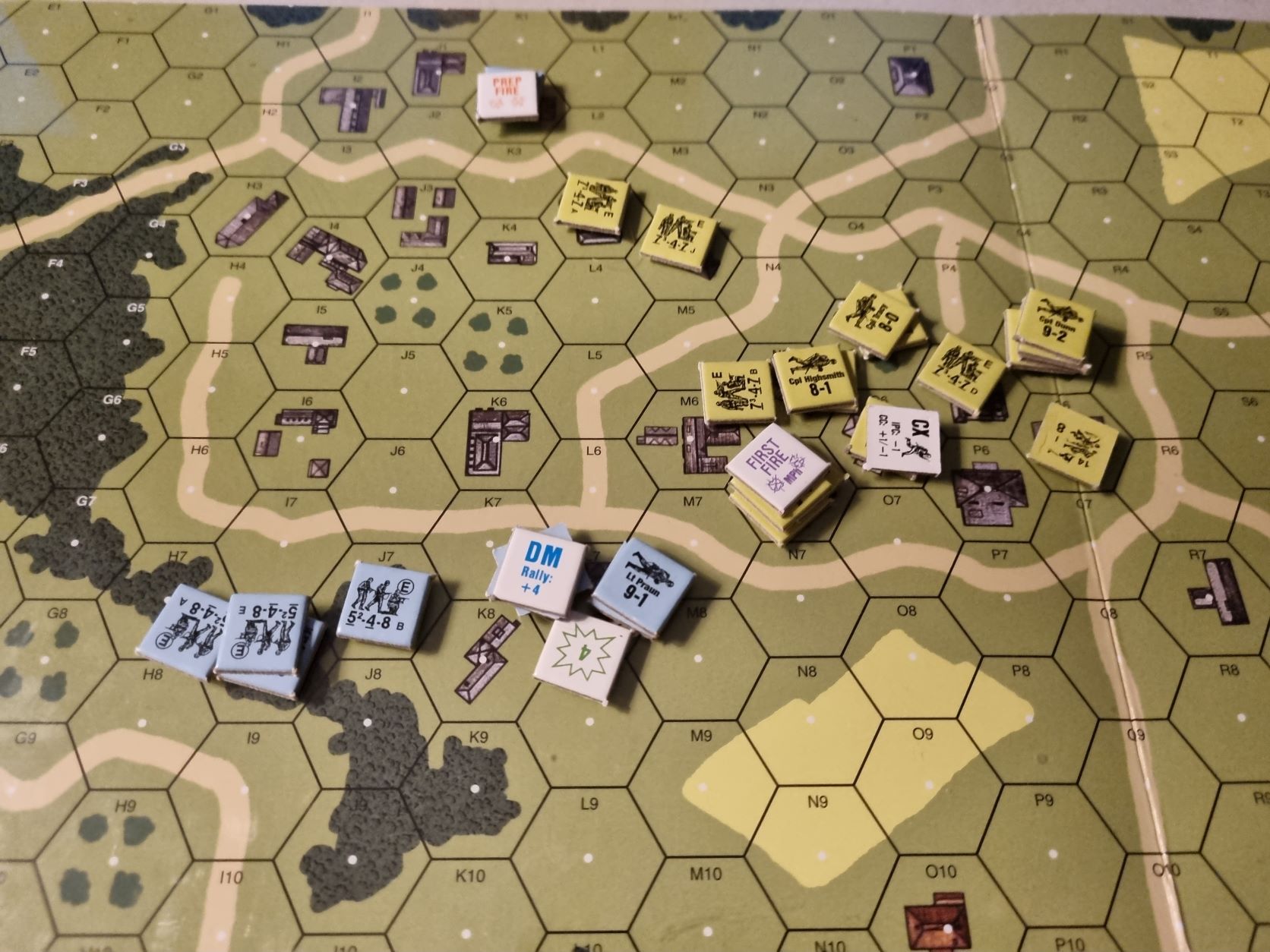 End result situation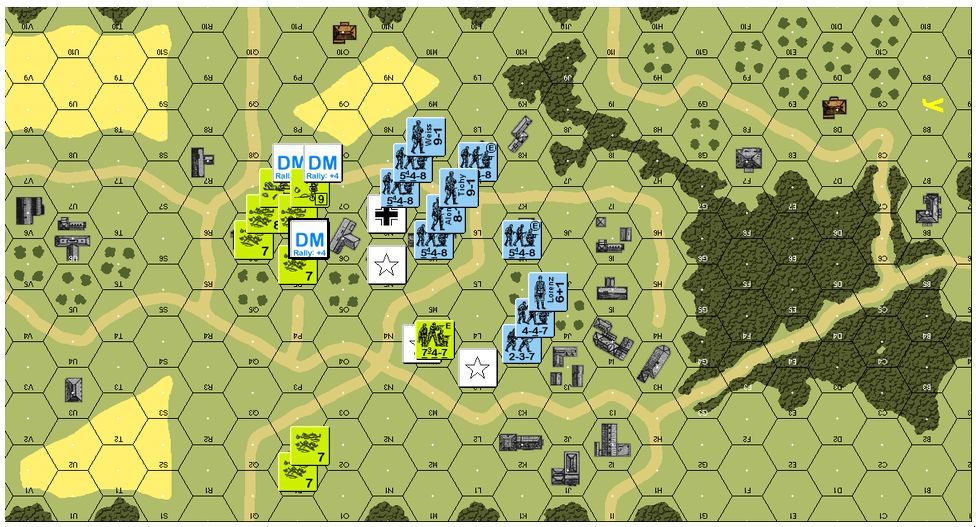 Game end situatinon recreated in VASL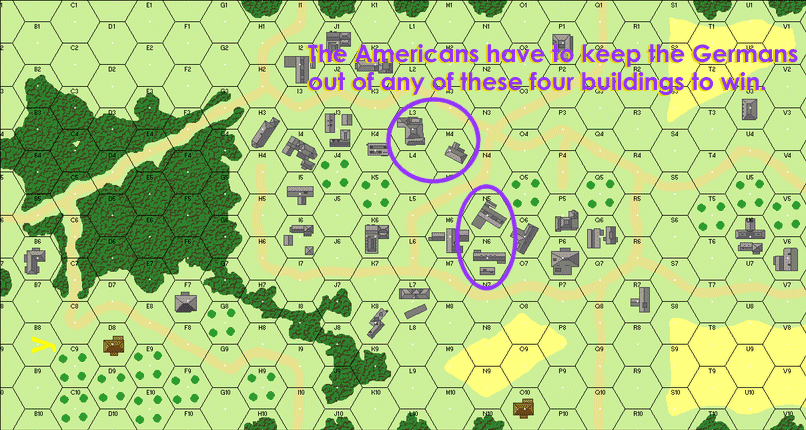 VASL Set-Up with Victory Buildings
Statistics:
Avg Rating: 6.56
Votes: 381
Views:
37238
To-Play list count:
26
Estimated Play time:
2.7 hours
Recorded Games:
268

Archive recorded plays:
German
113
American
147
Drawn:
6

ROAR Data: (as of November 2021)
Retaking Vierville [Confirmed]

| | |
| --- | --- |
| [A] American | 227 |
| [D] German | 166 |