Retaking Vierville WTO (id:#56657)
See Also: Retaking Vierville by Coastal Fortress

Designer: John D. Johnson

Starter kit scenario?: Deluxe scenario?:
Balance:

Overview:
Vierville, which lay a few miles inland from Utah Beach, had been liberated on D-Day. On the morning of June 7, elements of the 2nd Battalion, 506th PIR moved out from Vierville towards St. Come du Mont, leaving Vierville virtually unoccupied. The Germans took this opportunity to launch a series of counterattacks on Vierville in hopes of cutting the road to St. Come du Mont. -- This is a great ASL introductory scenario. It involves using Infantry and Leaders counters, no support weaons and no SSRs.

Attacker: German (1058th Grenadier Regiment/919th Grenadier Regiment/6th Fallschirmjäger Regiment)

Defender: American (1st Batt. 506th PIR, 101st Airborne)
5 turns
Players:
2
OBA:
None
Night:
No
Unit Counts:
Squads: A:

12.0

D:

11.5
AFVs: A:0 D:0
Guns: A:0 D:0
Errata (source)
Players wanting to play this game/Request a match:
Scenario info
Last Played:
Date
Reporter
Opponent
Result
Comments
2021-05-24
(D) David Garvin
vs
Herb Boutilier
German win
Herb's first ASL match in quite some time. Mentor game, but he did most of the "thinking" himself. Great fun!
2021-05-13
(D) Andreas Brueckner
vs
Alex Jansen
German win
Over three evenings this was our first ASL SK game. Great fun, overwhelming German victory after a mad dash of the Americans for the two southern VP buildings in round 4 ended in desaster.
2021-03-21
(D) Yannick Le Teigner
vs
German
American win
We actually played it twice (second time with German balance), and both times the American won. The German really have to cut off the American reinforcements with the first turn squads. If not, the American will have these massive 21FP(w/ -1 or -2) stacks that are just too powerful.
2021-03-07
(D) Jim Liang
vs
Craig Renier
American win
Learning game. Broke German units in M5 and L5 during Advancing Fire Phase of Turn 5 to win.
2021-02-14
(D) Jason Mr.
vs
Benjamin Steinberg
American win

(VASL Log)
Germany rushed in with full platoons to the East and West and took two victory buildings on the first half of the first turn. America turned around and faced the onslaught bravely and pushed the Germans back to never rally again. A dangerous thrust by the Germans mid game turned into a disaster and Germany conceded by turn 4.
| Action | Date |
| --- | --- |
| von Garvin Added a playing | 2021-05-24 22:17:58 |
| millenium_baby Added a playing | 2021-05-13 21:24:42 |
| yleteigner Added a playing | 2021-03-23 19:00:31 |
| BravoCo Added a playing | 2021-03-08 04:32:42 |
| hoxson1 Modified the Theatre | 2021-02-24 20:17:58 |
Location
Images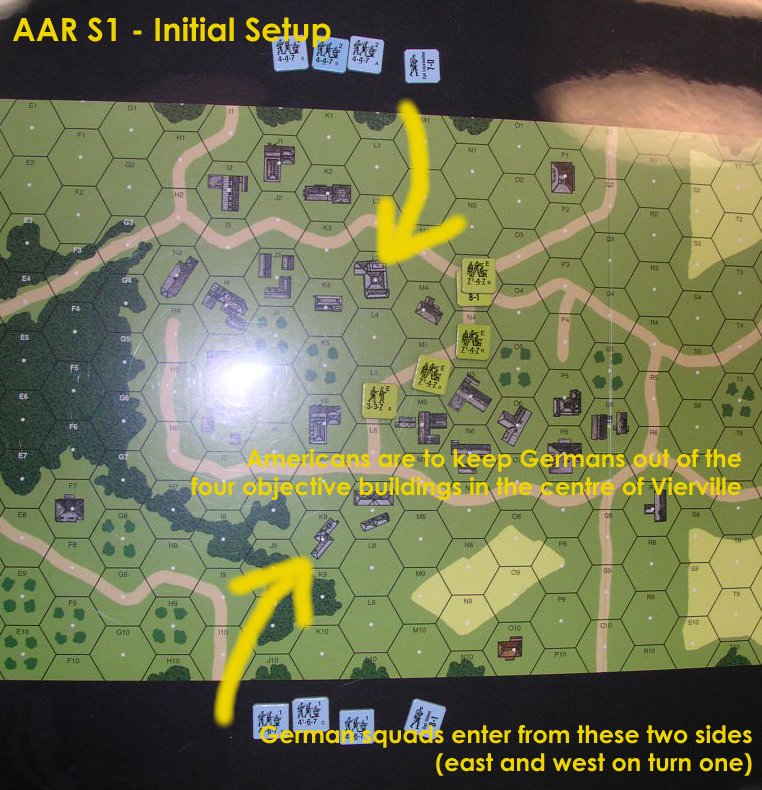 Initial Set-Up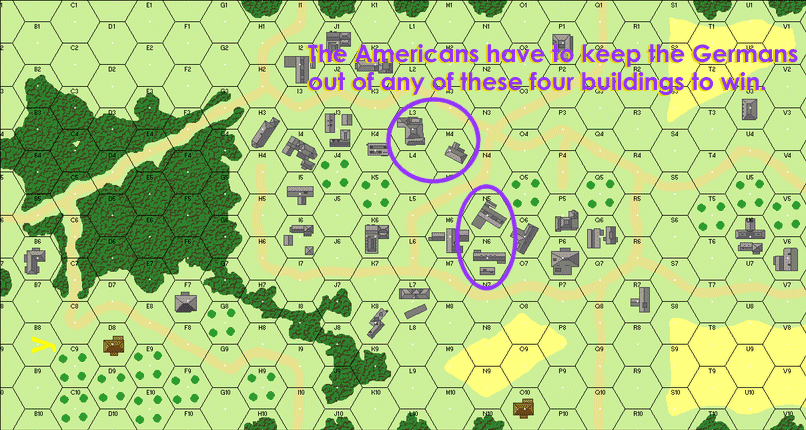 VASL Set-Up with Victory Buildings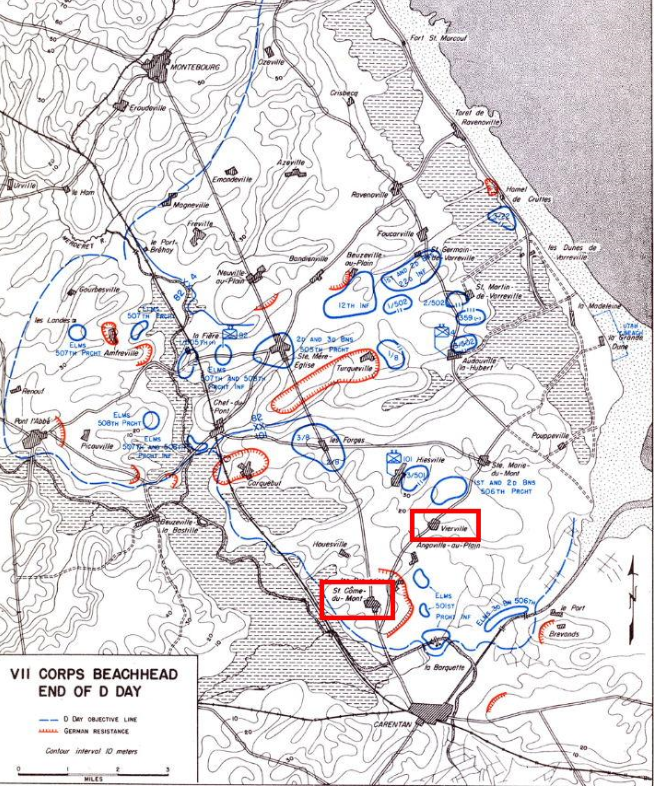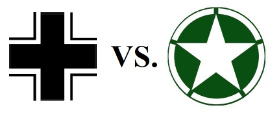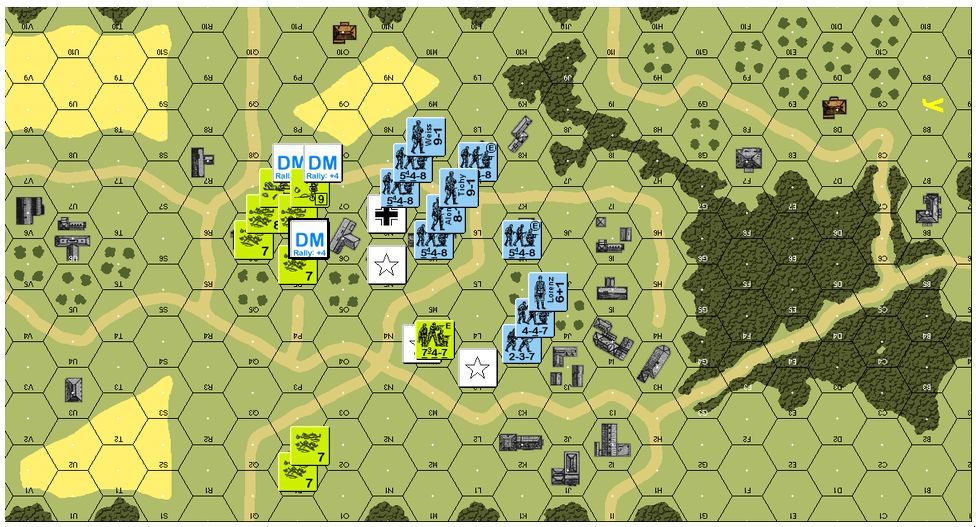 Game end situatinon recreated in VASL
Statistics:
Avg Rating: 6.56
Votes: 323
Views:
30131
To-Play list count:
20
Estimated Play time:
2.7 hours
Recorded Games:
226

Archive recorded plays:
German
96
American
125
Drawn:
3

ROAR Data: (as of April 2021)
Retaking Vierville [Confirmed]

| | |
| --- | --- |
| [A] American | 224 |
| [D] German | 162 |