Ad Hoc at Chef-Du-Pont ETO (id:#56664)
Designer: Jon Mishcon and Joe Suchar
Starter kit scenario?: Deluxe scenario?:
Balance:

Overview:
One of the responsibilities of the airborne troops landing behind Utah Beach was the seizure of several key bridges following the D-Day drop. Brigadier General James Gavin found himself as the senior officer near one of these bridges, the one at Chef-du-Pont that led to the causeway over the flooded Merderet marshes. Once Col. Maloney arrived with an extra 75 men, Gavin organized a pickup force to take care of the bridge himself.

Attacker: American (507th PIR, 82nd Airborne Division)

Defender: German (Grenadier Regiment 1057, 91st Air Landing Division)
6 turns
Players:
2
OBA:
None
Night:
No
Unit Counts:
Squads: A:

10.0

D:

7.0
AFVs: A:0 D:0
Guns: A:0 D:0
Errata (source)
Players wanting to play this game/Request a match:
Scenario info
Last Played:
Date
Reporter
Opponent
Result
Comments
2020-05-08
(D) Eric Topp
vs
Peter Morris
German win
Americans exited enough units to win but didn't "plug the hole" in Q10 so the Germans won by exiting more "additional" HS
2020-03-07
(D) JP Laurio
vs
Arttu
German win
2019-10-30
(A) Vilis Pavulans
vs
Tomasz Engielski
American win
2017-05-19
(A) Seumas Hoskins
vs
Dean
American win
Quick game. Germans setup way too far forward and too far to the flanks. US flipped right through and doubletimed to victory.
2017-05-18
(D) Louis Langdeau
vs
Andrew S
American win
Close game. I conceded as the Germans on turn 5, but it still held up until the last few rolls. My right flank collapsed early, but the left and center helped me make a game of it. I'm not a huge fan of the scenario, but that could have been my setup. I mostly felt like it was the job of the Germans to stand in place and wait for the Americans to come to them, and hope that some judicious defensive fire would carry the day.

Note: Played with the American balance option.
| Action | Date |
| --- | --- |
| veron Added a playing | 2020-05-28 10:00:44 |
| veron Added a playing | 2020-05-28 09:49:22 |
| veron Added a playing | 2020-05-28 09:46:35 |
| etopp Added a playing | 2020-05-08 05:40:49 |
| ASLSKGwahlur Rated the scenario | 2020-03-14 12:24:48 |
Location
Not found
Images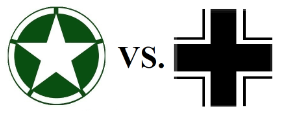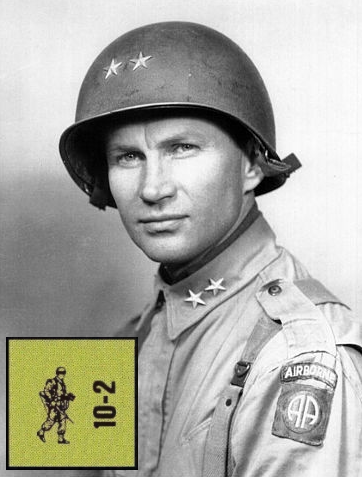 Brigadier General James Gavin
Statistics:
Avg Rating: 6.52
Votes: 29
Views:
3538
To-Play list count:
5
Estimated Play time:
2.3 hours
Recorded Games:
24

Archive recorded plays:
American
7
German
17
Drawn:
0

ROAR Data: (as of Nov 2019)
Ad Hoc at Chef-du-pont
[Log in to Confirm or Edit]

| | |
| --- | --- |
| [A] German | 25 |
| [D] American | 14 |