Tanigawa's Outpost PTO (id:#57003)
Okinawa, Ryukus Islands
1945-04-06
(
15 others
)
Designer: Dave "Ogre" Dally
Starter kit scenario?: Deluxe scenario?:
Balance:

Overview:
The 184th Infantry regiment was brought to a standstill by heavy and accurate fire from a height dubbed "the Pinnacle". The Japanese had selected the site as a key outpost position because it dominated the adjoining ground. Eliminating the Japanese position was to be the main task of the 7th Division on April 6th, leading to a frontal assault following a 10-minute artillery preparation. The first two attacks were unsuccessful. On the third attack, Company C was to push up a draw beyond the ridge occupied by Company B. The trap was sprung. . .

Attacker: American (Company B, 1st Battalion, 184th Infantry Regiment)

Defender: Japanese (1st Company, 14th Independent Infantry Battalion)
10 turns
Players:
2
OBA:
American
Night:
No
Unit Counts:
Squads: A:

28.0

D:

11.0
AFVs: A:0 D:0
Guns: A:0 D:0

Type 89 Heavy Grenade-Launcher

x 7
| | |
| --- | --- |
| Misc Rules: | PTO, LJ. Brush replaces Jungle around X1 overlay. Coral soil. A: Assault Engineers and Sappers |
Errata (source)
Players wanting to play this game/Request a match:
Scenario info
| Action | Date |
| --- | --- |
| Hutch Modified the Defender's Guns | 2020-11-25 11:46:15 |
| Hutch Modified the unit counts | 2020-11-25 11:46:15 |
| hoxson1 Updated the Victory Conditions | 2019-12-08 18:01:00 |
| hoxson1 Modified the misc. rules | 2019-02-08 12:22:16 |
| hoxson1 Uploaded the Board image | 2018-03-07 20:08:28 |
Location
Not found
Images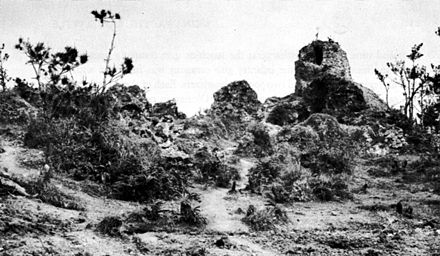 The Pinnacle. Its western approaches, over which Company C moved to capture it.

Statistics:
Avg Rating: n/a
Votes: 0
Views:
2436
To-Play list count:
1
Estimated Play time:
9.6 hours
Recorded Games:
0

Archive recorded plays:
American
0
Japanese
0
Drawn:
0

ROAR Data: (as of January 2022)
Tanigawa's Outpost
[Log in to Confirm or Edit]

| | |
| --- | --- |
| [A] Japanese | 2 |
| [D] American | 1 |