Per L'onore d'Italia MTO (id:#58186)
Aspromonte, Italy
1943-09-07
(
1 other
)
Designer: George Kelln
Starter kit scenario?: Deluxe scenario?:
Balance:

Overview:
"For the Honor of Italy" -- The Second Brigade now moved into the lead, striving to reach Cittanova, a large town on Route 111, one of the lateral highways which crossed the Aspromonte from coast to coast. When the Princess Patricia's Canadian Light Infantry were slowed by demolitions along Route 112, Brigadier Chris Vokes sent the Loyal Edmonton Regiment cross-country along a doubtful track which might lead to Cittanova. The Eddies also ran into Italians troops, a hundred German-trained paratroopers of the elite 184th (Nembo) Division, who surprised the Canadians by putting up a spirited fight...

Attacker: Canadian (Elements Loyal Edmonton Regiment)

Defender: Italian (Elements of 3° Battaglione Paracadutisti 184th (Nembo))
6.5 turns
Players:
2
OBA:
None
Night:
No
Unit Counts:
Squads: A:

16.0

D:

9.0
AFVs: A:0
AFVs: D:0
Guns: A:0 D:1
| | |
| --- | --- |
| Misc Rules: | Pine Woods, stream shallow. |
Errata (source)
Players wanting to play this game/Request a match:
Scenario info
Last Played:
| Date | Reporter | | Opponent | Bal. | Result | Comments |
| --- | --- | --- | --- | --- | --- | --- |
| 2017-05-19 | (A) Michael Rodgers | vs | Steve Slunt | | Italian win | Steve Slunt and I both wanted the attacking Canadians. I received the Italians with the balance of changing an MMG to a HMG. I had early luck on the Italian right with a hip trap catching a leader stacked with a squad and a HS and a light mortar marching down a road. Only the leader survied and that mortar never saw action. Later, the Italian 81 MTR on the Italian right tore into the remaining troops on that flank. On the left, most of the Italians were in the woods and stone building beyond the first woods that the Canadians enter. Unfortunately for Steve, his three remaining mortars managed only one smoke shell. After most of the turns were played, the Canadians were barely starting up the mountain they needed to cross. Steve conceded when he no longer 20 VP to achieve the VC. |
| 2017-04-01 | (A) Michael Dorosh | vs | Colin Emerson | | Italian win | Played as Canadian and conceded at start of Cdn Player Turn 6. Just not enough MF to get over those brutal mountains. Should have used the 2-in MTRs more, his 81mm did pretty good damage including a CH. |
| 2017-04-01 | (D) Colin Emerson | vs | Michael Dorosh | | Italian win | Canadians came within a couple of VP of securing victory. Moving over the large hill can be slow and painful. Italian mortar placement is crucial with probably only 2 decent spots. Canadians need to move as fast as possible. |
| 2017-02-04 | (D) Michael Rodgers | vs | Erik Lindblad | | Canadian win | I misjudged the ability of the middle units to withdraw and lost three squads and a leader. Erik needed all the turns to get enough units into the VC area. |
| 2014-05-25 | (A) Paolo Cariolato | vs | Sergio Puzziello | | Canadian win | It was a long time since I crossed dice with Sergio, unfortunately his set up was not the most fortunate, since I decided to attack on a completely different axis of attack, and with the horrendous terrain it is difficult at best to redeply your forces. |
| Action | Date |
| --- | --- |
| Hutch Modified the Attacker's Guns | 2020-10-17 22:59:51 |
| Hutch Modified the unit counts | 2020-10-17 22:59:51 |
| etopp Rated the scenario | 2020-04-25 07:40:08 |
| hoxson1 Uploaded the Board image | 2019-03-21 12:26:27 |
| hoxson1 Modified the overlays | 2019-03-21 12:23:39 |
Location
Images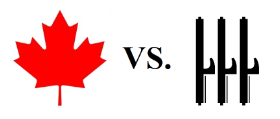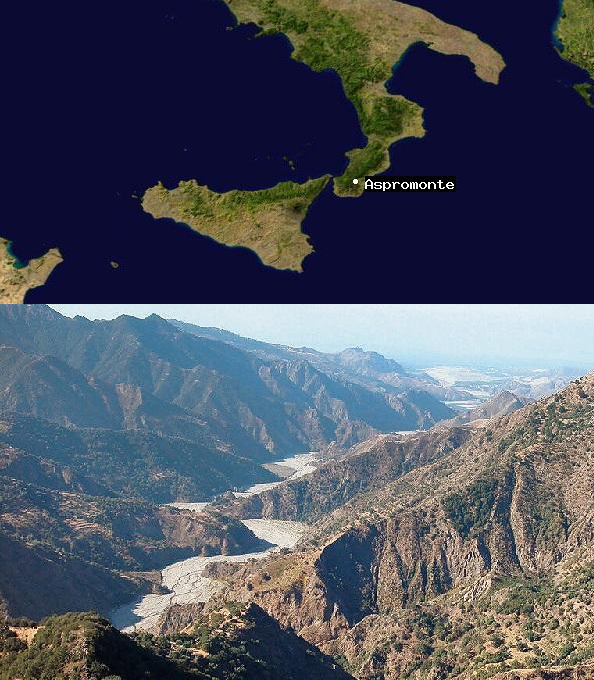 The Aspromonte is a mountain massif in the province of Reggio Calabria (Calabria, southern Italy). The literal translation of the name means "rough mountain".
Statistics:
Avg Rating: 5.88
Votes: 8
Views:
5096
To-Play list count:
0
Estimated Play time:
3.9 hours
Recorded Games:
7

Archive recorded plays:
Canadian
3
Italian
4
Drawn:
0

ROAR Data: (as of November 2021)
per l'onore d'Italia [Confirmed]

| | |
| --- | --- |
| [A] Canadian | 14 |
| [D] Italian | 18 |