Weston's War PTO (id:#58772)
Designer: Brian Williams
Starter kit scenario?: Deluxe scenario?:
Balance:

Overview:
Meiktila, vital crossroads of Burma Area Army, was about to be cleared of the last Japanese resistance. Still lacking any anti-tank weapons capable of dealing with the lend-lease Shermans, the Japanese were broken in house-to-house fighting. Jumping off from the railroad station, the West Yorkshires were tasked with clearing the town to its south edge. The Indian Shermans of 255th brigade rolled up in support.

Attacker: British / Indian (Elements 1st West Yorkshire Btn, 17th Indian Division; 9th Royal Deccan Horse Cavalry Regt, 255th Indian Tank Brigade)

Defender: Japanese (Elements 168th Infantry Regt, 49th Infantry Division)
6.5 turns
Players:
2
OBA:
None
Night:
No
Unit Counts:
Squads: A:

18.0

D:

13.0
AFVs: A:3 D:0
Guns: A:0 D:1

Year-41 Type Mountain Gun

Type 89 Heavy Grenade-Launcher

x 2
| | |
| --- | --- |
| Misc Rules: | PTO not in effect. British 9-1 is Heroic, wounds like leader. |
Errata (source)
Players wanting to play this game/Request a match:
Scenario info
| Action | Date |
| --- | --- |
| Hutch Modified the unit counts | 2020-09-22 21:40:18 |
| Hutch Modified the Attacker's Guns | 2020-09-22 21:40:18 |
| Hutch Modified the Defender's Guns | 2020-09-22 21:40:18 |
| Hutch Set the designer field | 2020-09-22 21:38:55 |
| hoxson1 Modified the misc. rules | 2017-09-12 15:27:44 |
Location
Not found
Images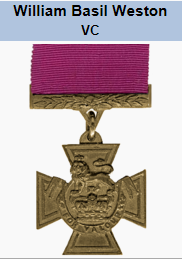 He fell wounded at the entrance to a Japanese bunker. To save casualties, he pulled the pin out of his grenade as he lay on the ground and deliberately blew himself up with the occupants of the bunker.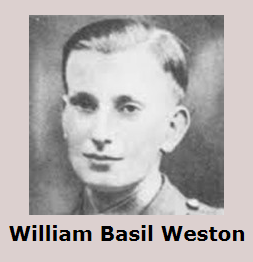 Statistics:
Avg Rating: 8.00
Votes: 1
Views:
1970
To-Play list count:
0
Estimated Play time:
5.6 hours
Recorded Games:
0

Archive recorded plays:
British / Indian
0
Japanese
0
Drawn:
0

ROAR Data: (as of April 2021)
Weston's War [Confirmed]

| | |
| --- | --- |
| [A] Indian (British) | 12 |
| [D] Japanese | 3 |