Orange at Walawbum CBI (id:#58878)
(Revision: AH: ASL Annual `95 Winter A82)
See Also: Orange at Walawbum by Avalon Hill Orange at Walawbum by ASL Digest Orange at Walawbum by Multi-Man Publishing

Walawbum, North Burma

1944-03-06

(

6 others

)

Designer: Théophile Monnier

Starter kit scenario?: Deluxe scenario?:
Balance:

Overview:
For their first mission in the Burmese jungle, Merrill's Marauders had to outflank the 18th Japanese Division to prevent it from escaping the attack of Stilwell's two Chinese divisions in the Hukawng Valley. After a 10 day march in the hills, the Marauders placed several roadblocks on the road to the south and came immediately under attack by determined Japanese forces. In position on the heights, Orange Combat Team used its heavy weapons to interdict the route through the village of Walawbum . .

Attacker: Japanese (56th Infantry Regiment, 18th Infantry Division "Chrysanthemum")

Defender: Amerian (Orange Combat Team, 5307th Composite Unit "Galahad")
7 turns
Players:
2
OBA:
None
Night:
No
Unit Counts:
Squads: A:

16.0

D:

10.0
AFVs: A:0 D:0
Guns: A:1

Year-41 Type Mountain Gun

Type 89 Heavy Grenade-Launcher

x 3

D:1

M1 81mm Mortar

M2 60mm Mortar

x 2
| | |
| --- | --- |
| Misc Rules: | PTO, LJ. Ov5. D: Stealthy |
Errata (source)
Players wanting to play this game/Request a match:
Scenario info
| Action | Date |
| --- | --- |
| mike205 Rated the scenario | 2019-04-05 17:07:28 |
| hoxson1 Modified the misc. rules | 2018-08-09 12:53:53 |
| hoxson1 Modified the overlays | 2018-08-09 12:53:42 |
| hoxson1 Modified the misc. rules | 2017-07-28 17:42:46 |
| hoxson1 Modified the overlays | 2017-07-28 17:41:13 |
Location
Images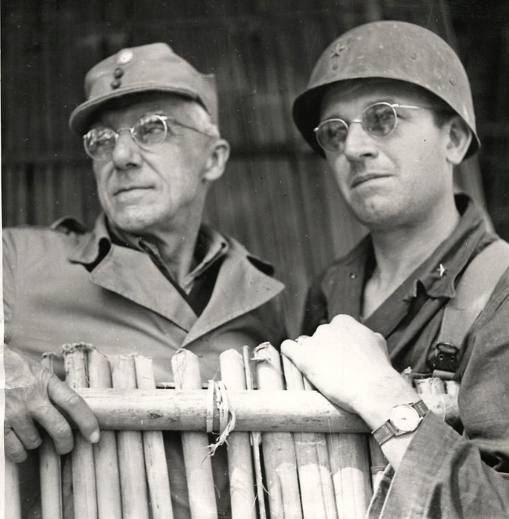 Brig. Gen. Frank Merrill (right), leader of famous "Merrill's Marauders", first U.S. infantry unit to fight in Burma, shown with Lt. Gen. Joseph Stilwell, commander in chief of American forces in the China-Burma-India theater, somewhere in Burma.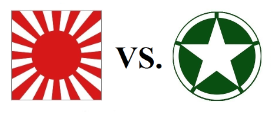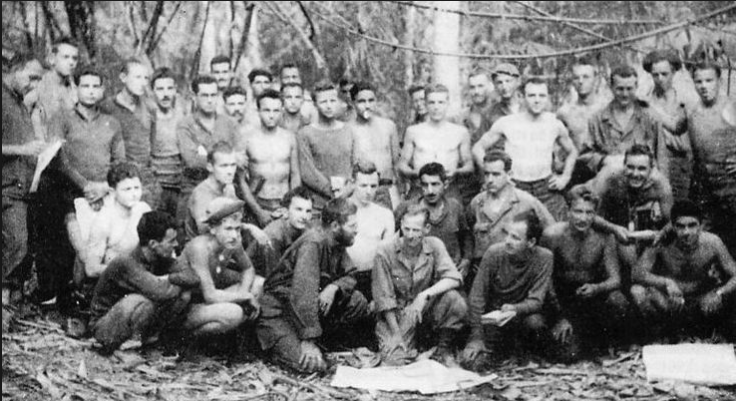 Merrill's Marauders
Statistics:
Avg Rating: 5.00
Votes: 2
Views:
2048
To-Play list count:
1
Estimated Play time:
4.5 hours
Recorded Games:
1

Archive recorded plays:
Japanese
1
Amerian
0
Drawn:
0

ROAR Data: (as of Nov 2019)
Orange à Walawbum [Confirmed]

| | |
| --- | --- |
| [A] Japanese | 6 |
| [D] American | 8 |