Marders not Martyrs ETO (id:#59655)
Ischerskaja, Russia
1942-09-10
(
0 others
)
Designer: Ken Dunn
Starter kit scenario?: Deluxe scenario?:
Balance:

Overview:
Too many recent examples of martyred German soldiers trying to stand their ground against the upgraded Soviet tanks had convinced German authorities to make changes. In late June, the 13th Panzer Division finally got an opportunity to refit their Anti-Tank Battalion with the new Marder tank destroyer. And not a moment too soon; OKW had tasked Army Group A with the capture and exploitation of the vast oilfields near Grozny. . .

Attacker: Russian (151st Rifle Division/Russian Tank Corps)

Defender: German (1st Panzerjäger Abteilung, 13th Panzer Division and 11th Infantry Division)
5.5 turns
Players:
2
OBA:
None
Night:
No
Unit Counts:
Squads: A:

10.0

D:

5.0
AFVs: A:4 D:2
Guns: A:0 D:0
Errata (source)
Players wanting to play this game/Request a match:
Scenario info
Last Played:
Date
Reporter
Opponent
Result
Comments
2020-09-12
(D) Jeff B
vs
Shaun Andrews
Russian win
The Germans have to knock out at least two of the Russian tanks before they lose their Marders. I knocked out one. After this the Germans just do not have enough bodies to prevent a sleaze freeze bum rush, which is exactly what happened. Not a very fun defensive scenario.
2020-04-07
(A) Juan Garrido
vs
SOLO
Russian win
2019-07-20
(A) Bob Davis
vs
Steven Miller
German win
It was a dicey game.
2019-07-06
(A) Rich Weiley
vs
Simon Shields
Russian win
Paddington Bearz - July 2019. I think this Simon's first game of full ASL (or near to it).
2016-12-31
(D) David Garvin
vs
Craig Stark
German win
My Marders did a fantastic job. The one with the AFV leader got hull down. As his KVs entered from afar, I took some long range shots and scored a hit on the first KV, maintaining rate. The shot ended up knocking out that KV but the crew survived. The next came along and my Marder with the AFV leader scored a critical hit and tore it to pieces.
With two tanks out of action to start the game, Craig was in a bad spot. His other tanks took the long way around and one ended up in the sights of my Marder with the AFV leader. I scored a hit, but the TK roll missed him by 1. He failed the TC and ended up Stun. He failed to recover, becoming at first UK and then failed that. With one tank left (and most of his infantry), my Marders were free to assist in stopping them. As it turned out, I got another critical hit on his troops in the trees, and the subsequent IFT roll was *another* 2 for a net 5 KIA, I believe. We called it there.
My dice were hot and in spite of Craig's use of terrain, I was able to stop the Red Tide.
| Action | Date |
| --- | --- |
| buser333 Added a playing | 2020-09-30 19:24:11 |
| wwillow Added a playing | 2020-07-05 19:48:57 |
| Paul Legg Added a playing | 2020-06-17 22:04:02 |
| Rich Weiley Added a playing | 2020-06-07 00:17:35 |
| Simonstan Added a playing | 2020-05-30 09:19:03 |
Location
Not found
Images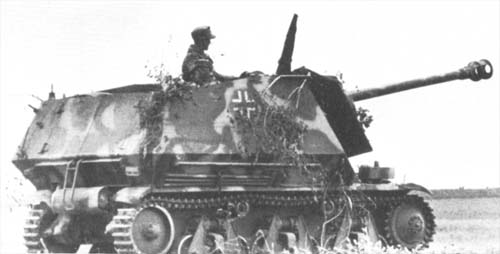 Marder 1, a German 75mm AT gun mounted on a French hull.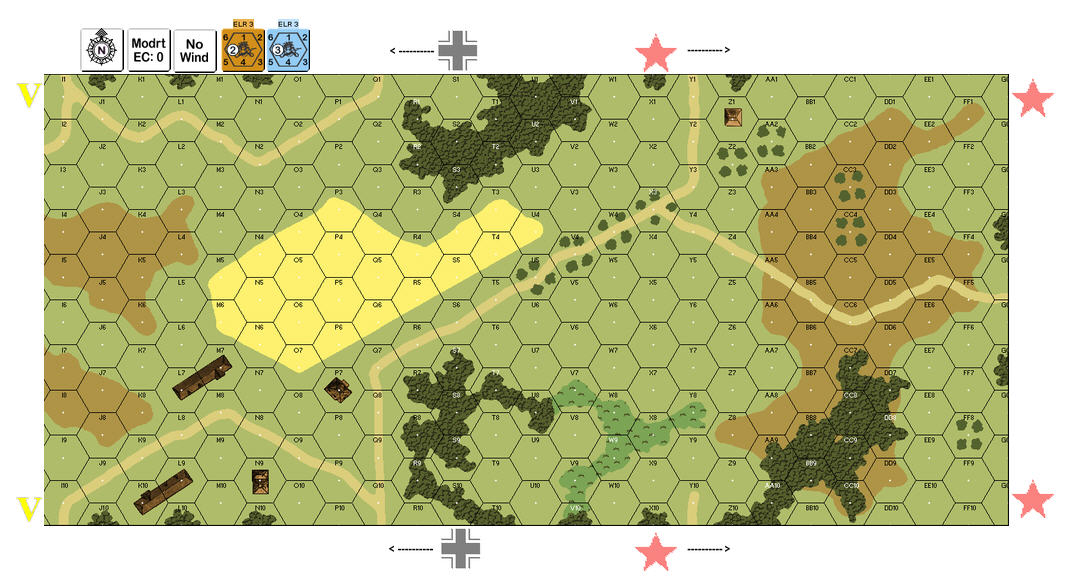 Updated VASL Map
Statistics:
Avg Rating: 6.54
Votes: 37
Views:
3933
To-Play list count:
5
Estimated Play time:
3.2 hours
Recorded Games:
34

Archive recorded plays:
Russian
23
German
10
Drawn:
1

ROAR Data: (as of Nov 2019)
Marders Not Martyrs [Confirmed]

| | |
| --- | --- |
| [A] Russian | 85 |
| [D] German | 66 |