Stand For New Zealand MTO (id:#59888)
Designer: Ken Dunn
Starter kit scenario?: Deluxe scenario?:
Balance:

Overview:
Securing Maleme airfield gave the Germans the initiative. Heavily reinforced, they began advancing eastwards towards Canea, while a sizeable force threatened the New Zealanders' flank from Prison Valley. In an effort to stem the German advance in that sector, on 25 May Brig Kippenberger directed the now famous counter-attack by his makeshift 10th Bde that recaptured the hilltop village of Galatas at bayonet-point. This proved only a temporary tactical success; increasing pressure by the Germans, who made good use of their command of the air by bombing the defenders almost continuously, obliged the Allied forces to withdraw to the east to avoid being surrounded.

Attacker: German (Kampfgruppe Ramcke/ 2nd Battalion, 100th Regiment, 5th Gebirgsjäger Division)

Defender: New Zealand (10th New Zealand Brigade/ Petrol Company, 10th NZ Brigade/ 3rd Hussars)
7.5 turns
Players:
2
OBA:
None
Night:
No
Unit Counts:
Squads: A:

16.0

D:

14.0
AFVs: A:0 D:2
Guns: A:0

5cm leGrW 36

7.92 PzB 39 ATR

x 2

D:2
| | |
| --- | --- |
| Misc Rules: | Grain in Season. AFVS may NOT enter buildings. D: NZ units get -1 drm on Ambush |
Errata (source)
Players wanting to play this game/Request a match:
Scenario info
Last Played:
Date
Reporter
Opponent
Result
Comments
2022-02-10
(A) Alberto Pomar
vs
César Moreno
In progress
2021-08-13
(A) Tom Abromaitis
vs
Draw
German HMG broke under a MkVI shot at a critical moment. NZ win. Solo.
2021-07-29
(D) Jim Liang
vs
Mark Dennehy
German win

(VASL Log)
Fun scenario. Interesting map and situation. Outcome was in doubt until the last two turns when things started to crumble. KG Ramcke was a thorn in my side the entire game and ended up finishing me at the end.
2021-07-20
(D) Igor Stolyarenko
vs
Anton Sulin
New Zealand win

(VASL Log)
Great scenario! The little bit of luck also makes the game very memorable...
2021-07-06
(A) Alexey Kolleganov
vs
Fedor Melnikov
New Zealand win

(VASL Log)
Intense but very interesting play until the last phase of the last move. Great scenario.
| Action | Date |
| --- | --- |
| apomarbarbeito Added a playing | 2022-03-10 10:29:10 |
| TomAbromaitis Added a playing | 2021-08-13 13:14:59 |
| BravoCo Added a playing | 2021-07-31 04:12:56 |
| StolIB Added a playing | 2021-07-23 19:05:02 |
| LastViking Added a playing | 2021-07-11 10:40:53 |
Location
Not found
Images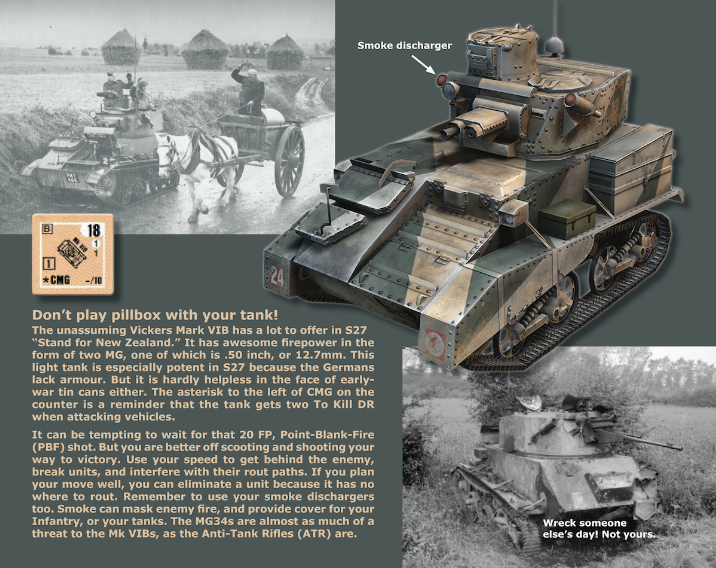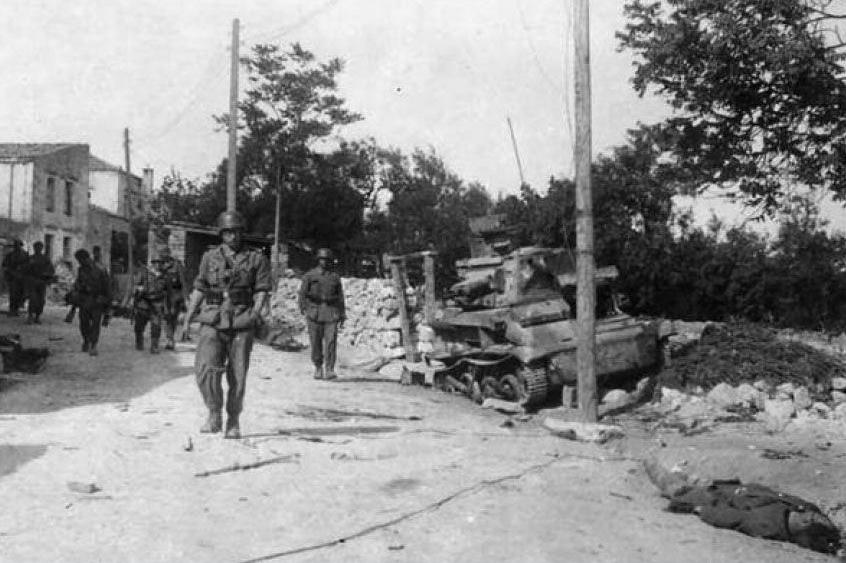 Galatas – on reaching a corner halfway through town, this Vickers Mk VI was struck by a round from an ATR fired from a balcony of a house across the road.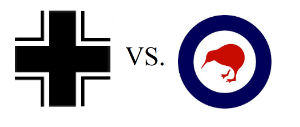 Statistics:
Avg Rating: 6.43
Votes: 28
Views:
2722
To-Play list count:
5
Estimated Play time:
6.1 hours
Recorded Games:
22

Archive recorded plays:
German
5
New Zealand
14
Drawn:
2

ROAR Data: (as of November 2021)
Stand for New Zealand [Confirmed]

| | |
| --- | --- |
| [A] German | 10 |
| [D] New Zealand | 18 |