The Drive For Taierzhuang CBI (id:#61904)
Prior Publication: AH:ASL Annual `96
See Also: The Drive For Taierzhuang by Avalon Hill The Drive for Taierzhuang by Multi-Man Publishing

North of Taierzhuang, China

1938-03-23

(

2 others

)

Designer: Kevin Meyer

Starter kit scenario?: Deluxe scenario?:
Balance:

Overview:
The Japanese offensive in early 1938 was designed to link their northern force from Beijing with their central force from Nanjing. The two forces were to meet west of Xuzhou, this severing the Lunghai corridor and the railroad which ran from the coast to Xian. Alert to this threat, Chinese leaders massed their forces in the Xuzhou area. In mid-march, the Japanese 10th Division launched an attack from Yihsien to take Taierzhunag in preparation for the southward drive on Xuzhou. Standing in their way, however, was the Chinese 31st Division. . .

Attacker: Japanese (10th Infantry Division)

Defender: Chinese (31st Infantry Division)
7.5 turns
Players:
2
OBA:
None
Night:
No
Unit Counts:
Squads: A:

18.0

D:

20.0
AFVs: A:10

Type 89B CHI-RO

x 2

Type 91

x 4

Type 92

x 2

Type 94 Tankette

x 2
AFVs: D:0
Guns: A:0

Type 89 Heavy Grenade-Launcher

x 2

D:4

3.7cm PaK 35/36

x 3

37mm PP obr. 15R

Mortaio da 45 Brixia
| | |
| --- | --- |
| Misc Rules: | Ov1, all bldgs wooden w D: up to 3 squads HIP |
Errata (source)
Players wanting to play this game/Request a match:
Scenario info
Last Played:
| Date | Reporter | | Opponent | Bal. | Result | Comments |
| --- | --- | --- | --- | --- | --- | --- |
| 2023-09-12 | (A) Jobbo Fett | vs | xs-bombing | | Chinese win | A roadblock placed well enough to prevent any and all movement for the vehicles and the subsequent need to spend so much in open ground really made the pre-designated killing fields from 3-rof 37L AT guns far too powerful. All of my vehicles met with flaming ends, or were immobilized, and thus couldn't exit for the necessary amounts of EVP I needed. Tack on your regular infantry losses and it was a done deal by about the half-way point. We forgot about Guns having to be revealed when not in concealment terrain AND LOS of an enemy unit, but that aside, I don't think we misplayed anything rules-wise. |
| 2023-07-24 | (A) Jeff B | vs | Scott Sherer | | Japanese win | Japanese armor assaulted about 1/3 of their force along the east board edge, leaving a 1/3 in reserve, while the remaining 1/3 entered to play watch dog against any repositioning Chinese. A lucky CH from a mortar knocked out one of the Chinese AT guns. Turn 2 saw the other 1/3 of the Japanese force do the same as their predecessors, with two of the slow ACs being knocked out, while the vanguard unit ran into a very surprising roadblock on the eastern hill. Thankfully for them it was unsupported by infantry, and they were luckily able to clear it before their next turn. Had there been any infantry here to delay them for even one turn I think the game result would've been different. As it was the Japanese were able to establish themselves behind the hedgerow and wait for the stragglers to catch up. Meanwhile the Chinese fiercely repositioned to make an assault on the hill. The Japs lost another two of the slow ACs, but were too firmly situated behind the hedge to be too concerned. The Chinese were able to break through a bit on Turn 5, but some overruns and some good shooting were able to deal with this problem, and when their Turn 6 repush met with disaster they had enough. |
| 2023-07-24 | (D) Scott Sherer | vs | Jeff B | | Japanese win | |
| 2021-12-27 | (A) Dan Best | vs | Paul Works | | Chinese win | |
| 2015-02-27 | (A) Will Willow | vs | M. LaPlante | | Chinese win | FTF |
| Action | Date |
| --- | --- |
| Jobbo_Fett Added a playing | 2023-09-17 02:15:54 |
| sherersc Added a playing | 2023-08-13 00:06:03 |
| buser333 Added a playing | 2023-08-05 20:06:34 |
| SRenaudin Modified the Defender's Guns | 2022-08-09 18:31:04 |
| SRenaudin Modified the unit counts | 2022-08-09 18:31:04 |
Location
Images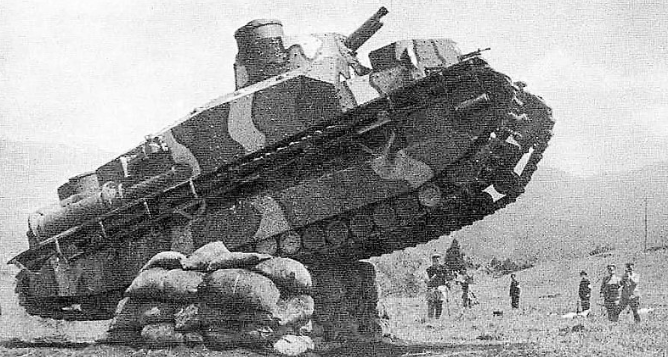 Type 91 Heavy - The Type 91 had a Type 90 57 mm cannon as its main armament. Its two smaller auxiliary turrets were each armed with a 6.5 mm machine gun.

Statistics:
Avg Rating: 5.86
Votes: 7
Views:
3183
To-Play list count:
1
Estimated Play time:
10.2 hours
Recorded Games:
4

Archive recorded plays:
Japanese
1
Chinese
3
Drawn:
0

ROAR Data: (as of October 2023)
The Drive for Taierzhuang [Confirmed]

| | |
| --- | --- |
| [A] Japanese | 23 |
| [D] Chinese | 13 |