Tiger at Bay MTO (id:#62743)
Designer: Alan Hume
Starter kit scenario?: Deluxe scenario?:
Balance:

Overview:
It took the Allies a week to destroy the German defenses at Cassino. On May 23rd the offensive also began on the Anzio front. The VI U.S. Corps attacked towards Cisterna with nothing less than three whole divisions in an attempt to cut off the German 10th Army that was retreating back towards Rome. The 2nd Company of the X-MAS 'Barbarigo' Battalion had only recently been withdrawn from the Anzio front and was in reserve at Cisterna, precisely the point of the major enemy drive. The recently arrived 2nd Italian SS 'Vendetta' Battalion, Sturmbrigade Italienische Freiwilligen Legion was holding the location along with the German 1028th Grenadier Regiment. The defense line ran along the Mussolini Canal. It was vital for the Axis forces to keep the important road junction on Route Nr. 7 ('Appia') open in order to allow Axis forces south of Cisterna a line of retreat if necessary. This position was considered important enough that the 508th Heavy Tank Battalion sent one of their Tiger tanks to bolster the defense.

Attacker: American (1st Special Service Force (FSSF), 1st U.S. Armored Division)

Defender: Axis (Decima Mas, SS Vendetta, 1028 Grenadier Regiment, 508 Heavy Tank Battalion)
7 turns
Players:
2
OBA:
None
Night:
No
Unit Counts:
Squads: A:

10.0

D:

9.0
AFVs: A:5
AFVs: D:1
Guns: A:0 D:0
| | |
| --- | --- |
| Misc Rules: | A: Stealthy, have underlined morale, don't cower w D: SS Vendetta use panzerfausts and are Fanatic. |
Errata (source)
Players wanting to play this game/Request a match:
Scenario info
Last Played:
Date
Reporter
Opponent
Result
Comments
2021-12-07
(D) David Garvin
vs
Andrew Luden
Axis win
My Tiger was immobilized but that -2 leader set the tone. Knocked out 3 AFVs (one was a CH). Also a CH on a platoon in a building.
2020-02-15
(A) Kermit Mullins
vs
Dan Best
Axis win
Dan's Tiger ruled the battlefield and killed 4 of the 5 US armor with an Italian Panzerschreck taking out the last one. The German infantry ruled the village.
2020-02-15
(D) Dan Best
vs
Kermit Mullins
Axis win
2016-06-25
(D) Michael Dorosh
vs
Colin Emerson
Axis win
Will try and do a full AAR somewhere, but a mostly well-thought out scenario. Nice to have 3 boards to maneuver but we didn't really need most of 4 and 40. I played as Axis and despite an aggressive (read: stupid) move with my Tiger which cost me all my armour early, managed to hold on. We ended the game in the American player turn 7, didn't need the German player turn. Convincing win for the German who only lost a squad (and the Tiger) while the American lost 3 AFVs and a couple of squads. Stone buildings always tough to go up against. Enjoyed the game though, seemed to be multiple options for both offence and defence. We had some wild swings with the rain increasing, stopping then starting again.
2016-06-25
(A) Colin Emerson
vs
Michael Dorosh
Axis win
Interesting scenario with German/SS/Italian Elite facing off against the Devils Brigade. Rain increased to Heavy rain during Turn 1 which reduced LOS. Olive groves and Vineyards present to mix things up a bit. Managed to take out the Tiger with 3 AFV's taking him on at point blank range.
But that's about all I accomplished, Axis concealed in the buildings, and the rain coming down made this a tough one but well worth the play.
| Action | Date |
| --- | --- |
| von Garvin Added a playing | 2021-12-07 16:34:50 |
| Danno Added a playing | 2020-02-15 22:40:38 |
| grumblejones Added a playing | 2020-02-15 21:07:31 |
| mike205 Rated the scenario | 2019-06-06 09:46:58 |
| hoxson1 Modified the misc. rules | 2019-05-24 23:12:10 |
Location
Images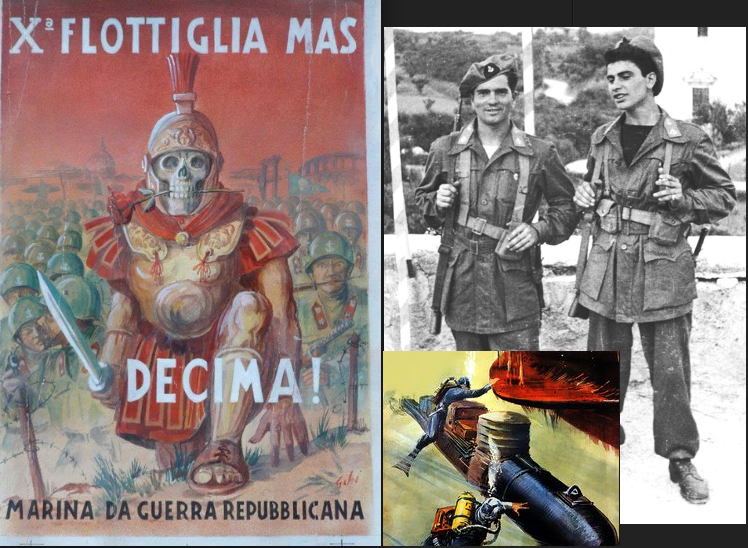 Decima Flottiglia MAS - Italian Special Forces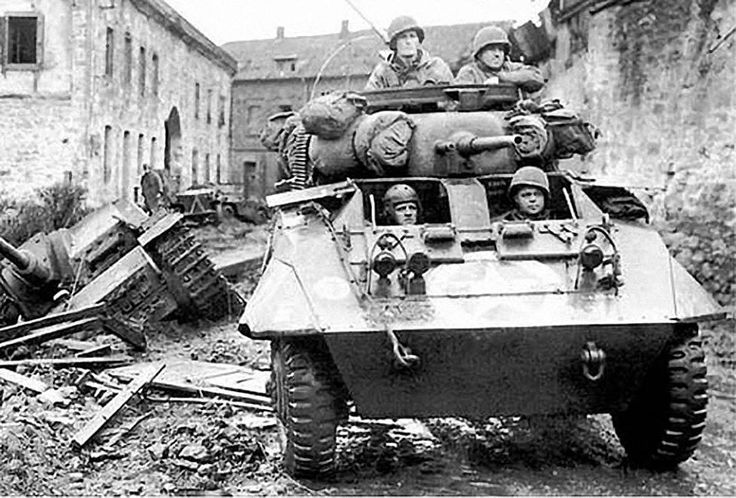 M8 Greyhound scouts ahead
Statistics:
Avg Rating: 7.00
Votes: 7
Views:
2259
To-Play list count:
0
Estimated Play time:
4.7 hours
Recorded Games:
4

Archive recorded plays:
American
0
Axis
4
Drawn:
0

ROAR Data: (as of November 2021)
Tiger at Bay
[Log in to Confirm or Edit]

| | |
| --- | --- |
| [A] American | 0 |
| [D] German/Italian | 2 |