Confusion Reigns WTO (id:#62774)
See Also: Confusion Reigns by Multi-Man Publishing Confusion Reigns by Critical Hit

Ste-Mére-Église, France

1944-06-07

(

55 others

)

Designer: Don Greenwood

Starter kit scenario?: Deluxe scenario?:
Balance:

Overview:
General von Schlieben was determined to retake Ste-Mére-Église and committed all forces to that end. During the night of D-Day, they succeeded in getting a foothold at the northern edge of town. The Americans were ordered to repulse them at first light. . .

Attacker: American (Company D, 2nd Battalion, 505th Parachute Airborne Regiment, 82nd Airborne Division)

Defender: German (Bataillon I, Grenadier-Regiment 1058, Luftland-Infanterie-Division 91 and 7th Army Sturm-Bataillon)
9 turns
Players:
2
OBA:
None
Night:
No
Unit Counts:
Squads: A:

12.0

D:

12.0
AFVs: A:0
AFVs: D:0
Guns: A:0 D:0
| | |
| --- | --- |
| Misc Rules: | All hedges/walls are Bocage. Voluntary Break is NA. Encircled (A7.7) |
Errata (source)
Players wanting to play this game/Request a match:
Scenario info
Last Played:
Date
Reporter
Opponent
Result
Comments
2022-03-29
(A) David Garvin
vs
Loic Gourdon
American win
I was barely collecting CVPs, but as luck would have it, I captured 2 German squads to bring my count to a potential 12. I then ran away, forcing the Germans to close up to get more CVPs for them. A fateful shot induced a 2 KIA on the advancing US forces, sealing the victory for me.
2022-03-03
(D) Jeff B
vs
Bronson Banhart
German win
Germans mostly hid from the Americans, but one of those deadly mortars managed a sneaky shot to kill a HS. Turn 4 the Germans started to bleed HS as they fell trying to keep the Americans from entering the woods too quickly, but Turn 6 saw them dish a little punishment back as the Americans tested their mettle against the German MG kill stack. The next couple turns saw more of the same, with first a 1KIA killing an 8-1 and breaking two squads, then a 2KIA killing two squads and breaking another. The Americans were able to retake the lead over the last couple turns, finally hitting 12 CVP, but having lost 10 of their own prevented a victory. The limited movement and disallowance of self-breaking makes this one extremely tough for the Germans, especially if the Americans take some prisoners.
2021-03-05
(D) Dave Mareske
vs
Craig Renier
American win
2021-03-05
(A) Craig Renier
vs
Dave Mareske
American win
The American assault started out well by breaking one squad with mortar fire and a half squad manning the German HMG. The Americans advanced slowly using the advantage of time. The Germans slowly withdrew to building 24V4/U4, unable to withdraw with the American overwatch in Building 1X2. When the American mortars broke and the 9-2 leader, HS, and MMG moved downstairs, the Germans made a dash for the board edge. However, the Americans were able to exact enough casualties that the Germans had to return or accept a loss. With enough CVPs for the win, the Americans fell back and the German conceded.
2021-03-02
(A) Craig Renier
vs
Vilis Pavulans
American win
The American player made a number of significant mistakes early on which resulted in early American casualties. Struggling from behind, the American advance was able to make some gains, but the Germans began a quick withdrawal leaving a few broken squads behind. However, after a late review of the VCs, the German player realized he left too many units behind and reversed course. The Americans were able to maneuver into good position causing enough German casualties leaving the German player with little choice but to concede.
2021-03-02
(D) Vilis Pavulans
vs
Craig Renier
American win
It looked as if the german victory was won at turn 4. It turned out though that the german officer had misread the B...y, f...ng SSRs and VCs. After realising that, the retreating germans har to turn back into the enemy and now everything looked bleak, especially since german officers started taking stupid risks. The american tendency to roll 4 on every IFT roll also made the german victory crumble into defeat.
2021-03-01
(D) Craig Renier
vs
Dave Mareske
American win
The Germans suffered early with the American 9-2 and 2 MMGs covering the field from Building 1X2. The tide began to turn when the German sniper made good effect. The Germans tried to withdraw, but ended up in a last defense in Building 24V3. Once the last squads broke in the building, the German conceded.
2021-03-01
(A) Dave Mareske
vs
Craig Renier
American win
After a good couple first turns of American progress, the Americans hit a wall with some good active sniper hits and IFT results by the Germans made it a much closer game. The Germans made a break with some of their squads but they ended up broken and the squads in the building V3 finally broke and we finally called it in Turn 6. The Americans put their 9-2 and both MMGs on level 2 on board 1...a risk that paid off as they go a fair amount of ROF. Great game, ready to play again.
2021-02-08
(D) Jacob Elmqvist
vs
Ingemar Gardell
German win
2021-01-04
(A) Tripp Killin
vs
Sebastian Killin
American win
Americans have an impressive firepower and mobility advantage, so they easily overwhelmed the Germans. It was clearly over by Turn 5 when the Germans conceded.
This seems tough on the Germans.
2020-04-07
(D) Will Willow
vs
Fred Schwarz
American win
VASL
2020-04-07
(A) Fred Schwarz
vs
Will Willow
American win
2019-07-26
(D) Dan Best
vs
Kermit Mullins
American win
Pick up game St. Louis ASL Tournament 2019.
2019-02-09
(D) James Lowry
vs
Tracey Love
American win
2016-12-06
(A) Jeff B
vs
Phil Buczkowski
American win
By the middle of Turn 5 the Americans hit their VP number and there was nothing more needed for them to do but start pulling back so the Germans conceded.
2016-11-02
(A) leo zhu
vs
Eriwin Lau
American win
It's the 2nd game for me to play Yanks II.Disgraced Victory。Make many mistakes in Setup and early turns because of wrong understanding about rules of valley and bocage.Under the guidance of the "enemy",win in the last turn by capture broken units.
2016-10-06
(A) Fabian Balkwitz
vs
American win
2014-05-25
(A) Martí Cabré
vs
Eloi Soler
German win
Duplicate of Paratrooper game
| Action | Date |
| --- | --- |
| von Garvin Added a playing | 2022-03-29 15:31:16 |
| buser333 Added a playing | 2022-03-03 23:05:55 |
| dmareske Added a playing | 2021-03-06 22:25:03 |
| Heloanjin Added a playing | 2021-03-05 21:00:30 |
| DrDryg Added a playing | 2021-03-02 17:36:40 |
Location
Not found
Images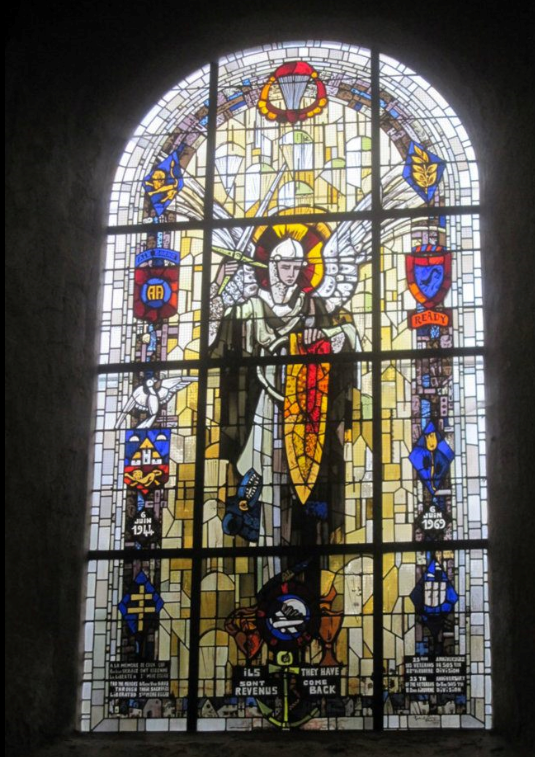 Stained glass window in village chapel depicting Saint Michael and the insignia of various Allied military units that fought in or near the village.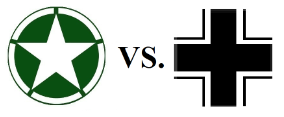 Statistics:
Avg Rating: 6.94
Votes: 18
Views:
2633
To-Play list count:
6
Estimated Play time:
5 hours
Recorded Games:
12

Archive recorded plays:
American
10
German
2
Drawn:
0

ROAR Data: (as of November 2021)
Confusion Reigns [Confirmed]

| | |
| --- | --- |
| [A] American | 10 |
| [D] German | 6 |