Roasting Rossner ETO (id:#63108)
Designer: Mike Augustine
Starter kit scenario?: Deluxe scenario?:
Balance:

Overview:
The Russian 120th Infantry Division with supporting T-26 M31s and Ot-26 flame tanks attack across board 67 to clear Knights Cross recipient Erich Rossner's anti-tank gun crew and elements the 2nd SS Panzer Division "Das Reich" off of a board 76 hill.

Attacker: Russian (No more details)

Defender: German (SS) (No more details)
4 turns
Players:
2
OBA:
None
Night:
No
Unit Counts:
Squads: A:

15.0

D:

8.5
AFVs: A:10
AFVs: D:2
Guns: A:0 D:1
Errata (source)
Players wanting to play this game/Request a match:
Scenario info
Last Played:
Date
Reporter
Opponent
Result
Comments
2019-07-17
(A) Ulric Schwela
vs
Larry Flaherty
Russian win
A short and intensive, nail-biting game. Not many options on both sides, it's just a case of going for it and adapt as the situation evolves.

The German had most troops on the hill crest line with one squad forward, and the all important Gun at the back of a hill for protection. Even with the Gun set back, Russian losses were considerable. The German sniper prevented a human wave from getting started thus slowing down the attackers, two tanks succumbed to MG (or ATR?) and CC attacks. Russians had some luck in a KIA on a HS with MTR, and the German rolling no less than three 12s on MC/Rally in the game. The Russian Commissar was awarded the Iron Cross for reducing and eliminating scores of Russian soldiers; not many survived to fight again.

Turn 2 got the first squads onto the crest line to reveal the German Gun, which shot the soldiers away. Turn 3 involved mainly maneouvering into position, with Russian tanks able to reconstitute a platoon despite one failed TC and a stall DR.

Turn 4 was the final push onto the hill, where the German vehicles had parked themselves in reverse slope. German defensive fire was devastating, knocking out three tanks and shocking another, leaving only one mobile tank which crucially kept a 468 busy, and for once the 50L managed to miss this particular tin can. Some good fortune with self-rallies in turns 3 and 4 and a final surge of squads was able to come forward and advance in T3 or AM in T4 onto the hill, to claim eight hexes that the German would have to counterattack to claim back; in the Russian T4 CCPh a 226 was able to eliminate the CX 468 held by the only Russian vehicle, making it nine hexes. In the last player turn the German still had his Gun, two tanks, two squads and two leaders, with which to push back on 5.5 GO Russian squads, two leaders and the one vehicle (in Motion for survivability). The vehicles counterattack and survive ATR and MG fire, but have no effect thanks in part to the cover provided by knocked out / burning Russian AFV. Then comes the clou moment, when a 527 with captured German LMG is facing two squads and 9-1 in adjacent hexes, ready to advance and reclaim two hill hexes. Instinct tells it to go for Spraying Fire, it rolls 1,1 which cowers to 6 in each hex but the damage is done: K/2 on a squad and 1KIA on the other squad and 9-1.

In hindsight keeping the Gun back was good for its survival, but it allowed the Russian tanks free play below the crest line. It was very effective against both tanks and infantry, but once a Russian MMC had taken control of a hill hex, even if subsequently broken some German MMC had to go and reclaim the hex, and this proved the difficult part. Maybe having the Gun further forward would have been better, who knows?

One thing I could perhaps have done better is not park the tin cans adjacent to Germans and so maximise his chances of hitting and knocking them out, but keep them moving until they entered German hexes and so help the Russian infantry move forward (as happened with one 468 late on). OTOH, they would have fallen prey to the 50L, so that would probably have worked out badly...

Lady luck seemed to swing back and forth and half-way through I really didn't see how I was going to pull this off, but the Russian infantry won this one.
2019-01-23
(D) Paolo Cariolato
vs
Federico Corso
Russian win
This is an unbalanced and boring dog.
Total passive defence for the German, slightly more fun for the Russian that must solve a puzzle in a mere 4 turns.
2018-03-04
(A) Gordon Jupp
vs
Paco Mainez
Russian win
I tried a human wave which had mixed fortunes - Paco's 'speed bumps' held on but then he malf'd both the AT gun and MMG and failed his PMC. One of the FT tanks X'd out but the other was causing big problems on the hill and we called it at the end of T3, would definitely play it again but as the German I think you need nerves of steel!
| Action | Date |
| --- | --- |
| hoxson1 Linked the scenario to ROAR | 2022-01-14 00:01:10 |
| iperboreano Added a playing | 2019-07-18 02:23:39 |
| cosarara Added a playing | 2019-01-23 16:37:59 |
| hoxson1 Uploaded an Image | 2018-07-16 14:09:20 |
| von_meyer Added a playing | 2018-03-05 06:13:38 |
Quick Map View
No Map available yet! Please create one, or upload a map image file...
Location
Images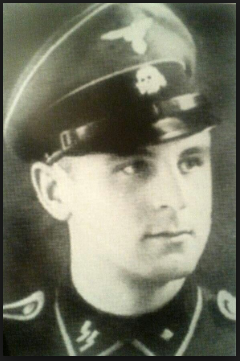 Erich Rossner - Knight's Cross 25 August 1941, for reportedly destroying 13 Soviet tanks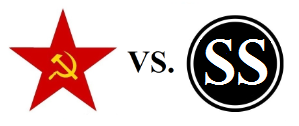 Statistics:
Avg Rating: 5.00
Votes: 3
Views:
1603
To-Play list count:
0
Estimated Play time:
5.2 hours
Recorded Games:
3

Archive recorded plays:
Russian
3
German (SS)
0
Drawn:
0

ROAR Data: (as of November 2021)
Roasting Rossner [Confirmed]

| | |
| --- | --- |
| [A] German | 3 |
| [D] Russian | 11 |