Task Force Faith Breakout KW (id:#63131)
Chosin Reservoir, North Korea
1950-12-01
(
2 others
)
Designer: Paul Works
Starter kit scenario?: Deluxe scenario?:
Balance:
American
Communist Chinese

Overview:
During the nights of 27 and 28 November 1950, the separated elements of the 31st Regimental Combat Team were surrounded and nearly destroyed by elements of the 80th and 81st CVPA Divisions. On 29 November, the regimental units were consolidated on the south side of the P'ungnyuri River Inlet on the east side of the Chosin Reservoir and reorganized as Task Force Faith. Following four nights of continuous attacks, and warned of dire information from reconnaissance and support aircraft, Faith received permission to organize a breakout south toward Hagaru-ni. The key component of the breakout was a convoy carrying over 600 wounded soldiers. As the convoy formed up, sporadic mortar fire landed in the assembly area and, as the lead units exited the perimeter, Communist Chinese infantry attacked, threatening to halt the breakout five minutes after it had started.

Attacker: American (A, B and HQ Companies, 1st Battalion, 32nd Infantry Regiment, 31st Regimental Combat Team, Task Force Faith)

Defender: Communist Chinese (8th Company, 3rd Battalion, 241st Regimnent and 3rd Battalion, 242nd Regiment, 81st Division, 20th Army)
9.5 turns
Players:
2
OBA:
American
Night:
No
Unit Counts:
Squads: A:

23.5

D:

24.5
AFVs: A:2

M16 MGMC

2 1/2-Ton

x 15

M19A1 MGMC

Jeep

x 2

Jeep 4

x 3

D:0
Guns: A:0 D:1

50mm RM obr. 40

60mm Type 31 MTR

x 2
| | |
| --- | --- |
| Misc Rules: | KW Terrain. GS, EW. One plowed rd. Ammo Shortage both sides. A: Air Support w napalm |
Errata (source)
Players wanting to play this game/Request a match:
Scenario info
Last Played:
Date
Reporter
Opponent
Result
Comments
2020-05-15
(A) Rob MacGinley
vs
Ian Willey
Communist Chinese win
The game is broken or has a particular thing that is not obvious to it
The American trucks are very vulnerable and many have to exit
The charge across open ground under fire is tough on the protecting infantry
2018-11-10
(D) Tom Kearney
vs
Alan Saltzman
Communist Chinese win
I established a line in the gully but was pulverized by fighter bombers and superior American firepower. However, it took too much time for the Americans to clear the forward enemy position and allow the convoy to pass unmolested. The rearward Chinese proved stubborn and the US failed to accomplish the mission.
| Action | Date |
| --- | --- |
| Hutch Modified the Attacker's AFVs | 2020-11-19 01:33:43 |
| Hutch Modified the unit counts | 2020-11-19 01:33:43 |
| macrobosanta Added a playing | 2020-05-31 19:03:38 |
| Hutch Modified the Attacker's AFVs | 2020-02-11 17:42:36 |
| Hutch Modified the unit counts | 2020-02-11 17:42:36 |
Location
Images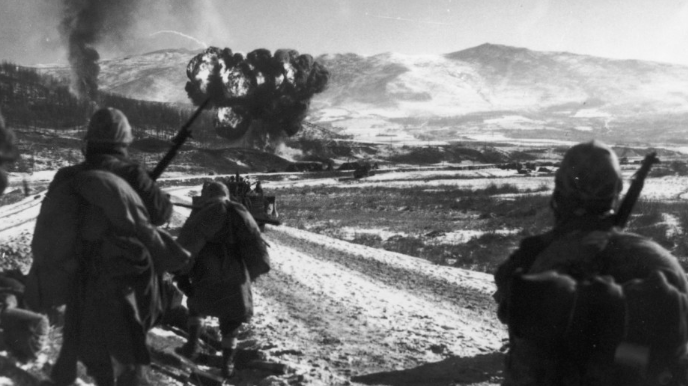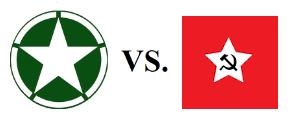 Statistics:
Avg Rating: 5.50
Votes: 8
Views:
1481
To-Play list count:
0
Estimated Play time:
12 hours
Recorded Games:
2

Archive recorded plays:
American
0
Communist Chinese
2
Drawn:
0

ROAR Data: (as of November 2021)
Task Force Faith Breakout
[Log in to Confirm or Edit]

| | |
| --- | --- |
| [A] American | 2 |
| [D] Chinese Peoples Volunteer Army | 6 |