The Beasts Have Arrived ETO (id:#65407)
Seredynki, Ukraine
1944-04-16
(
0 others
)
Designer: Andrew Rogers
Starter kit scenario?: Deluxe scenario?:
Balance:

Overview:
Marshal Zhukov mustered six tank armies within the 1st Ukrainian Front and, on March 4, launched them with the town of Tarnopol as a key objective. The "Mud Offensive" was successful and 200,000 Germans under General Hube became trapped, victim's of Hitler's no retreat order. Fortunately, by early April the Germans managed to skillfully extract themselves from Hube's Pocket. The 5,000 defenders of Tarnopol were not so lucky. German armor units were tasked to break the stranglehold but received an unexpected guest. . ."Joseph Stalin" tanks armed with 122mm guns.

Attacker: German (SS) (Bataillon III, SS-Panzergrenadier-Regiment 20, SS-Panzer-Division 9 "Hohenstaufen" with schwere Panzer-Abteilung 507 and Abteilung I, Panzer-Regiment II, Panzer-Division 6)

Defender: Russian (Submachine Battalion, 53rd Guards Tank Brigade, and 11th Guards Heavy Tank Regiment)
5.5 turns
Players:
2
OBA:
None
Night:
No
Unit Counts:
Squads: A:

11.0

D:

12.0
AFVs: A:7

PzKpfw VIE (L)

x 2

PzKpfw VG

x 3

SPW 251/2

SPW 251/9

D:4
Guns: A:0 D:1

57mm PTP obr. 43

PTRD-41 ATR
Errata (source)
Players wanting to play this game/Request a match:
Scenario info
Last Played:
Date
Reporter
Opponent
Result
Comments
2021-11-11
(D) Pascal Boileau
vs
Gérard Gambin
German (SS) win
I setup the Russians too much forward. The German troops decided to launch a combined attack both from the North and the South. I tried to retreat methodically in the direction of the VC buildings but it was too late. German AFV moved unharmed inflicting major losses to the Russians. After a fierce resistance, they conceded at the fifth turn with only one MMC in good order and the two IS with malfunctioned MA...
2021-08-11
(A) Jason Wert
vs
John Garlic
Russian win
2021-08-09
(A) Paolo Cariolato
vs
Alessandro Levarato
German (SS) win
My attack sliced Alessandro defences, he had 3 squads act as speedbump but they didn't slow me a bit. They were crushed and after that one lucky mortar shot crumbled his center, and that gave way to multiple failure to rout that deprived him of three squads in the early part of the game. At the end of turn 3 it was all over, his ISs in flames and the GUN broken during an overrun, he lost 6 squads to failure to rout. Germans lost one HS and no AFV.

His mistake was tring to defend too much estate. slowing germans is due and expected, but the core of defence has to be on the hill.

Nice Scenario btw.
2021-07-24
(A) nathan wegener
vs
Rich Domovic
German (SS) win
Hook attack around my right flank with the Tigers and 2/3 of the squads. Pushed aggressively and was able to reach the hill in turn 2. The Panthers and remaining squads struggled but in turn 3 I rushed the IS2 on my left flank which isolated much of his infantry defending the forward building. One Tiger got ROF breaking the defenders in the town center which allowed my LH flank to advance risk free. Rolled a couple critical hits with PF/PSK that wiped out the two big pigs and sealed my victory. StL2021
2021-07-24
(A) Paul Works
vs
Rodney Callen
Russian win
I got my infantry up to the center on turn 1. I have several large-FP attacks that failed to break his units and that delayed me a turn. My armor got in a shoot-out with his IS-2. Result: one of my Panthers recalled by a sniper (oops, that'll teach me) and another burning. I eventually killed his Stalin tank, and burned a couple T34s with PFs, but just did not have the oompf (and MF) to get to the VC buildings at the end. I have a couple chances, but well played by Rodney.
| Action | Date |
| --- | --- |
| worksp2018 Added a playing | 2022-01-01 21:28:34 |
| peacmyer Rated the scenario | 2021-11-29 05:58:54 |
| lechiquier94 Added a playing | 2021-11-15 20:35:41 |
| jwert02 Added a playing | 2021-08-11 00:10:57 |
| cosarara Added a playing | 2021-08-10 07:38:56 |
Quick Map View
No Map available yet! Please create one, or upload a map image file...
Location
Not found
Images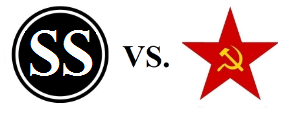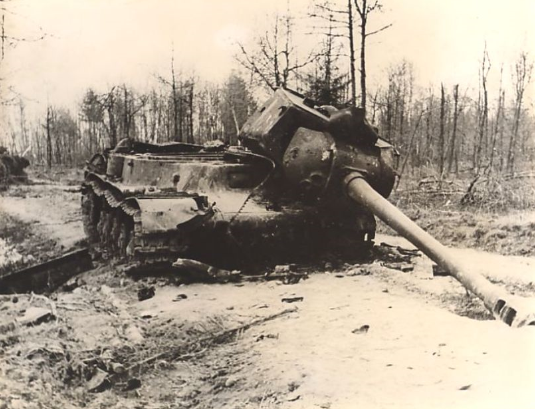 Defeated IS-2 at Tarnopol
Statistics:
Avg Rating: 6.57
Votes: 14
Views:
0
To-Play list count:
2
Estimated Play time:
5.4 hours
Recorded Games:
11

Archive recorded plays:
German (SS)
6
Russian
5
Drawn:
0

ROAR Data: (as of November 2021)
The Beasts Have Arrived
[Log in to Confirm or Edit]

| | |
| --- | --- |
| [A] German | 17 |
| [D] Russian | 14 |