HASL 7 - Valor of the Guards
(Log in to add this module to your collection
or to see your play details)
Introduction:
This Historical Advanced Squad Leader (ASL) module is many years in the making but is finally available. It depicts the stand of Rodmistev's 13th Guards Division in the crucible of Stalingrad. This module will has two Red Barricades-style (HASL 1) maps, NKVD troops, more commissars, and new terrain types for urban combat.

There are 17 scenarios and 4 CGs in the module. One short 'mini-CG' using a small map section and lasting four CG dates for a total of seven possible scenarios (due to the option of counterattack scenarios); one short CG using the entire map and lasting five CG dates (seven possible scenarios); one large CG lasting nine CG dates (14 possible scenarios); and a 'monster' CG lasting 14 CG dates (22 possible scenarios). All except the mini use the entire map.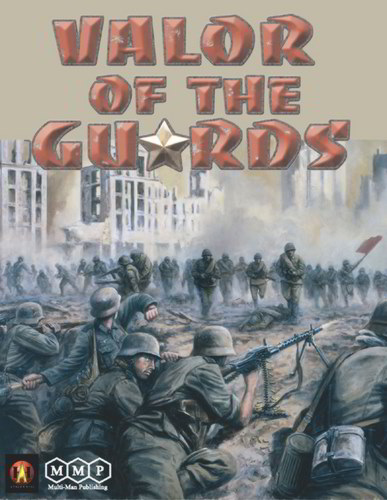 Articles and Resources:
No articles entered for this publication.
Add one
?
Scenarios:
* Popularity is the sum of Roar and Archive reported playings based as a percentage of the parent publication's total games.
(Dark) grey rows indicate Night scenarios.
Median length of scenarios: 5.6hrs
Average rating of scenarios: 6.74
Total playing time: 236.2hrs