Cold Crocodiles WTO (id:#56266)
Saint Joost, The Netherlands
1945-01-20
(
2 others
)
Designer: Pat Jonke
Starter kit scenario?: Deluxe scenario?:
Balance:

Overview:
Operation Blackcock's plan was for 12th Corps to clear the German 176th and 183rd Infantry Divisions, well dug in with anti-tank guns, from a triangle formed by the rivers Roer, Wurm and Maas. The Division was on the left bank with 131st Brigade attacking northwards to secure Echt, Schilberg and Susteren. The plan was then for 22nd Armoured Brigade to break through north towards Montfort and St. Odilienburg. After the normal problems with traffic congestion the 1/5th Queens advanced, supported by flail tanks and artillery. There then ensued several days of hard fighting across canal after canal, through village after village and at St. Joost, they came upon three Companies for German Paratroops, who inflicted heavy casualties on the 8th Hussars and Rifle Brigade. Crocodile flame-thrower tanks were used to help clear them out, but the village had to be taken house by house, with the enemy only withdrawing when the flames got too much for them.

Attacker: British (I Company, 1st Rifle Brigade and C Squadron, 8th Hussars/141st Armoured Regiment)

Defender: German (Regiment "Huebner", Fallschirmjäger Division 8/Reinforcements)
8 turns
Players:
2
OBA:
British
Night:
No
Unit Counts:
Squads: A:

12.0

D:

9.0
AFVs: A:6

Challenger

x 2

Cromwell VII

x 2

Churchill Crocodile

x 2
AFVs: D:2
Guns: A:0 D:2
| | |
| --- | --- |
| Misc Rules: | Only bridge 23P7 exists, no valley on Bd 24. A: FTV2 |
Errata (source)
Players wanting to play this game/Request a match:
Scenario info
Last Played:
Date
Reporter
Opponent
Bal.
Result
Comments
2023-04-30
(D) Douglas Leslie
vs
Sebastiano Caltabiano
German win
Played in the VASL League. The British were making good progress until a PF shot at two hex range against a moving Crocodile set it ablaze. The 9-2 leader held out in the centre of the village with a platoon and the German MGs. They were torched by the other Crocodile but narrowly avoided encirclement thanks to the cover provided by the German OBA Smoke. They then rallied and took out two squads and a leader in CC to lead to a British concession on turn six. The dice in general didn't favour the Brits and I feel fortunate to have won. The loss of the Crocodile (needing a DR of 4 to hit) was a killer blow. On the plus side, I learned some new Italian swear words! Thanks to Sebastiano for an enjoyable game.
2022-12-29
(A) Dwayne Duval
vs
Kevin Duval
German win
2022-11-22
(D) Kevin Duval
vs
Dwayne Duval
German win
Played it very sneaky ... HIP unit in NW corner to re-take building VP after attackers swept past. Avoided as much contact as possible while withdrawing toward the bridge. Had two HS gaining control of buildings on other side of canal. Reinforcements slaughtered Brits in advance units. All over by Turn 6, did not even need the HIP counter stroke.
2021-06-06
(A) Richard Jenulis
vs
Richard King
German win
2021-05-23
(A) X von Marwitz
vs
Michael Koch
German win
This scenario is one of the 'grand classics'. I have played it once before ages past hardly remembering anything about it, so I jumped at the chance to give it another go when my opponent proposed it.

Played the attacking British in this one. A full AAR can be found at GameSquad forum under the follwing link.

http://www.gamesquad.com/forums/index.php?threads/a25-cold-crocodiles-aar.161801/
| Action | Date |
| --- | --- |
| Dougban Added a playing | 2023-04-30 21:10:52 |
| 7-0 duval Added a playing | 2022-12-29 20:17:39 |
| Kydder Added a playing | 2022-11-24 03:46:21 |
| Kydder Rated the scenario | 2022-11-24 03:39:36 |
| Bongiovanni Added a playing | 2022-08-11 18:30:18 |
Location
Images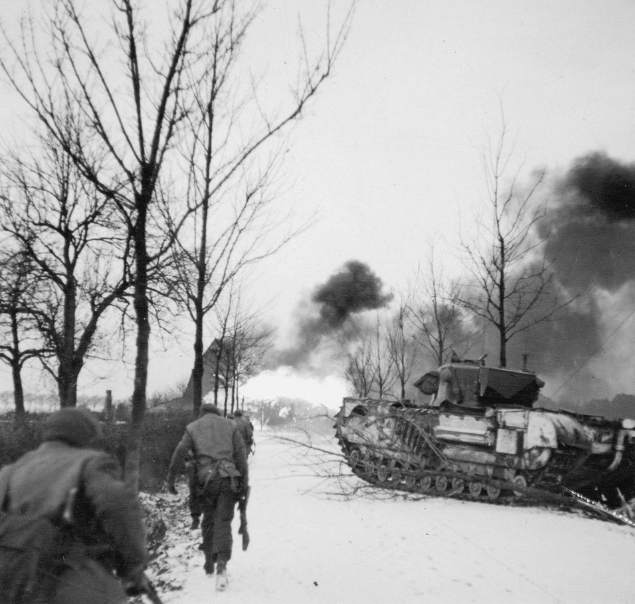 1st Battalion, The Rifle Brigade, supported by Crocodile flame-throwers, attack the village of St Joost, Netherlands, 20 January 1945.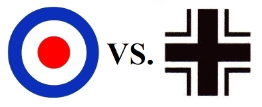 Statistics:
Avg Rating: 7.80
Votes: 65
Views:
22710
To-Play list count:
21
Estimated Play time:
7.3 hours
Recorded Games:
47

Archive recorded plays:
British
19
German
28
Drawn:
0

ROAR Data: (as of October 2023)
Cold Crocodiles [Confirmed]

| | |
| --- | --- |
| [A] British | 193 |
| [D] German | 166 |