In the Bag WTO (id:#56460)
See Also: In the Bag by Bounding Fire Productions A Baron In The Bag by Critical Hit

Designer: Chas Smith

Starter kit scenario?: Deluxe scenario?:
Balance:

Overview:
The 2nd Panzer Division had made the most progress during the Ardennes offensive, and was positioned a mere 6 kilometers from the Meuse River. General Harmon, the 2nd Armored Division commander, contacted headquarters for permission to attack and, after a convoluted series of messages, received permission for a limited counterattack. Harmon responded, "The bastards are in the bag."

Attacker: American (Task Force A & B, 2nd Armored Division)

Defender: German (2nd Panzer Division)
8 turns
Players:
2
OBA:
Both
Night:
No
Unit Counts:
Squads: A:

16.0

D:

17.0
AFVs: A:40

M4A3E2(L)

M4A3(76)W

x 6

M4A3(105)

M4A3(75)W

x 3

M4A1

x 3

M36 GMC

x 2

M5A1

x 2

M3(HMG)

M3(MMG)

M3A1 ht

x 4

M3 ht

x 15

M4A3E2
AFVs: D:21

PzKpfw VG

x 5

PzKpfw IVJ

x 2

PzKpfw IVH

x 2

JgdPz IV/70

x 2

sIG 38(t)M

FlaKPz IV/20

FlaKPz 38(t)

SPW 251/10

SPW 251/1

x 6
Guns: A:0 D:1
| | |
| --- | --- |
| Misc Rules: | Ov1 w A: Air Support e D: Fuel Shortage (AFVs might become Immobilized) |
Errata (source)
Players wanting to play this game/Request a match:
Scenario info
Last Played:
| Date | Reporter | | Opponent | Result | Comments |
| --- | --- | --- | --- | --- | --- |
| 2020-10-18 | (D) Jason Wert | vs | John Garlic | German win | vASLOK 2020 |
| 2017-12-09 | (D) Vic Lauterbach | vs | JM | American win | If you have time (four afternoons in our case), this is ASL as its best! I picked off two M4s early, but the FBs took out a PzV and an H9 side turret hit got another. The US came through the gap left by my lost Panthers and into the village with a small force climbing the west side of the Board 39 hill. I only got one 80 OBA FFE before the 7-0 drew two red chits. Without that threat, the US AFVs on high ground went CE which helped them get hits. I lost all the AFVs in my initial setup by GT5 except one PzV (and the PzIV wasted in the blocking force on Board 39 - it ran out of gas). I used the surviving PzV and the two PzIVs that enter to cover west exit area while the JgPz covered the center, and the SPWs took the 5-4-8s into the 24V-W woods. My plan was to retake building S7 or U4, but US OBA and 90L hits foiled me. A PzV MA malfunction and turret hit that killed a HD PzIV on GT6 left just one PzIV covering the west exit route. Lots of M3s drove off, and the last building R4 fell on GT7. This was a return to full ASL for Jim (after two SK warm-ups), so I gave him the balance. He got 77 VP off, making this one pretty close and an absolute blast to play! |
| 2013-07-12 | (A) Michael Rodgers | vs | Bruno L'Archeveque | American win | The Americans have so many AFV. The Panthers must get protection from the German AA. I think the Germans need the balance. |
| 2011-10-23 | (A) Eric Partizan Eric | vs | Michel Bongiovanni | American win | |
| 2011-05-20 | (A) Andy Beaton | vs | | American win | Too much towards the exit VP's, the buildings were a close run thing |
| Action | Date |
| --- | --- |
| Bongiovanni Added a playing | 2022-09-23 10:59:03 |
| hoxson1 Modified the Theatre | 2021-03-03 20:08:30 |
| Hutch Modified the unit counts | 2021-02-13 13:53:46 |
| Hutch Modified the Attacker's Guns | 2021-02-13 13:53:46 |
| jwert02 Added a playing | 2020-10-18 20:19:12 |
Location
Not found
Images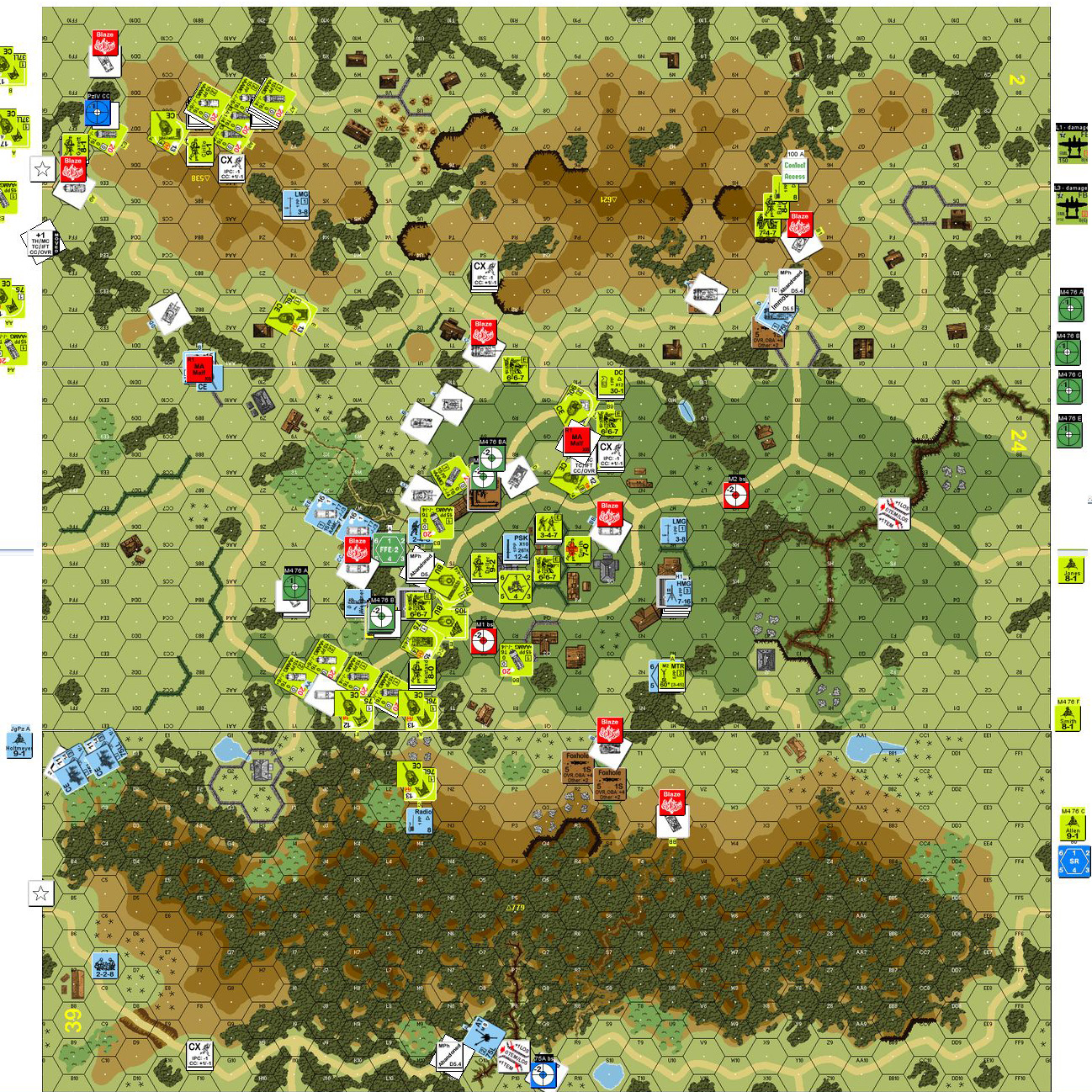 Situation at end of GT6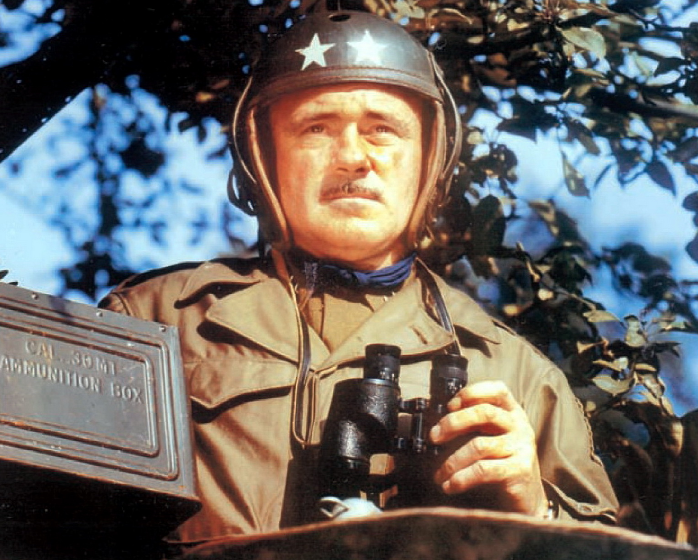 Known by his troops as 'Old Gravel Voice', Major General Ernest N. Harmon gained a reputation during World War II as a dashing and aggressive leader.
Statistics:
Avg Rating: 7.14
Votes: 7
Views:
4557
To-Play list count:
6
Estimated Play time:
26.8 hours
Recorded Games:
7

Archive recorded plays:
American
4
German
3
Drawn:
0

ROAR Data: (as of November 2021)
In the Bag [Confirmed]

| | |
| --- | --- |
| [A] German | 30 |
| [D] American | 25 |