Flames of Unrest ETO (id:#56490)
Old Town, Warsaw, Poland
1944-08-19
(
13 others
)
Designer: MMP
Starter kit scenario?: Deluxe scenario?:
Balance:

Overview:
The Polish Home Army uprising had commenced with the sounds of Soviet artillery heard in the distance. The first days of the uprising were wildly successful against the surprised Germans. Soon, however, the Germans ruthlessly struck back against the hopelessly outgunned Polish defenders. Regular troops, combat engineers, and armored support – including two of the fearsome Sturmtigers – appeared on the scene to end the resistance. Police General Reinefarth directed an attack with these new troops to reach the west bank of the Vistula.

Attacker: German (Elements of the German Army)

Defender: Partisan (Chrobry Battalion, Polish Home Army)
7 turns
Players:
2
OBA:
None
Night:
No
Unit Counts:
Squads: A:

12.0

D:

15.0
AFVs: A:4

PzKpfw VIE (L)

Sturmtiger

x 2

StuG IIIG

SdKfz 2

x 2

Goliath

x 2

D:0
Guns: A:0 D:0
| | |
| --- | --- |
| Misc Rules: | Rooftops (B23.8) w D: Sewer, MOL. and A: No Quarter, Assault Engineers |
| | | | | | | | | | | |
| --- | --- | --- | --- | --- | --- | --- | --- | --- | --- | --- |
| Overlays: | X11 | | X12 | | X13 | | X14 | | X27 | |
Errata (source)
Players wanting to play this game/Request a match:
Scenario info
Last Played:
Date
Reporter
Opponent
Result
Comments
2020-08-25
(D) John Gorkowski
vs
Bill Stoppel
German win
My partisans lost to Bill's Germans in this not-so-thrilling "drive by" that shuns combat! Basically, if the Germans surround their armor with infantry and then have that combined arms juggernaut move on a narrow front to the canal they win, plenty of time to do this against dicey resistance. Because the Germans get victory points for units along the canal at game end, rather than the terrain they control there, they need only capture a small "parking lot" in which to stack their units for the win. Meanwhile, the outgunned partisans can do little more than watch from their fortifications, which the Germans do not need to capture. The partisans can try to set up some HIP units and/or forts in the German path, but that's a guessing game that German infantry can trump with firepower in any case.

Bill's Germans entered around 45GG5 and immediately banked left toward the canal. By keeping his armor at least two hexes away from my infantry, he avoided home-made flamethrowers and Molotov cocktails. Along the way, his infantry plastered mine with superior firepower. By turn 2, my 10-2 with two squads and two LMGs moved to block his advance around 23E9. They fired 8 down 2 to casualty reduce and break an 8-3-8 with FT. But then other Germans returned the favor with a 16 up 2 shot that broke and wounded the 10-2 along with both of this squads. Similar stories repeated all around 23D7 as flames burst into blazes to block my escape. His armor just kept moving in the background while his infantry did the work.

By turn 5 the Germans were moving into the cross-shaped building (23E4) adjacent the canal. They found two of my forts there. A defending partisan squad managed to ready and fire a flamethrower, but to no effect. German small arms then smeared those Polish heroes. Soon after, the German Sturmtigers – who like all the other German AFV had yet to fire main armament – just parked between the building and the canal to wrap up victory points. My other bastion at building 23L7 was basically out of the game. The Germans just ignored it by clustering in their parking lot, behind a bramble of machine guns that I could not pass, and chuckled as I exited along the south edge for trivial victory points.

At game end, Poland still controlled about half the map, three fortified hexes, and had nine of 15 squads still alive, six of which had exited. Yet the Germans, who never fired any ordnance and were confined to that cross-shaped building and its yard, won by a huge margin.

I lost fair and square, but adjusting the victory conditions to require that the Germans capture all canal-side stone buildings (or something similar) would make this more fun by generating conflict.

| Action | Date |
| --- | --- |
| gorkowskij Added a playing | 2020-08-25 04:35:41 |
| gorkowskij Rated the scenario | 2020-08-25 04:31:31 |
| hoxson1 Uploaded the Board image | 2020-02-25 19:57:13 |
| hoxson1 Uploaded an Image | 2018-02-15 13:09:10 |
| hoxson1 Uploaded an Image | 2017-06-26 19:20:38 |
Location
Images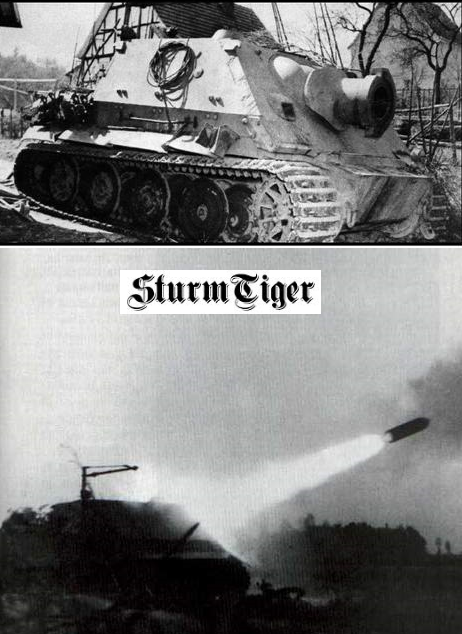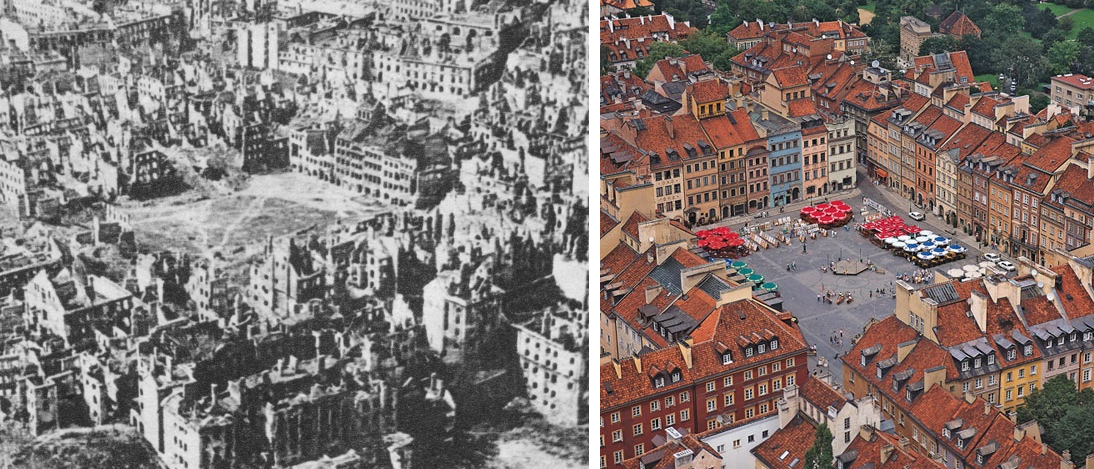 Old Town Warsaw - then and now
Statistics:
Avg Rating: 4.50
Votes: 2
Views:
4427
To-Play list count:
2
Estimated Play time:
5.5 hours
Recorded Games:
1

Archive recorded plays:
German
1
Partisan
0
Drawn:
0

ROAR Data: (as of January 2022)
Flames of Unrest
[Log in to Confirm or Edit]

| | |
| --- | --- |
| [A] German | 20 |
| [D] Partisan | 9 |