Knight's Move ETO (id:#57637)
See Also: Operation Rosselsprung: Knight's Move by On All Fronts

Near Drvar, Yugoslavia

1944-05-25

(

14 others

)

Designer: Dave Y. Lamb

Starter kit scenario?: Deluxe scenario?:
Balance:
German (SS)
Partisan (NOVJ)

Overview:
From German Intelligence sources it was learned that the time was right to begin a new offensive against the Yugoslav partisans. The main objective of Operation Rosselsprung (Knight's Move) would be the elimination of Marshal Tito and the destruction of the Supreme Communist Command HQ. In order to gain surprise and prevent Tito from escaping before ground forces could capture him, Otto Skorzeny's elite SS Para-Batttalion 500 would be airdropped near Tito's HQ. There they would kill or capture Tito, destroy the main HQ and await relief by the 7th SS Mountain Division, 'Prinz Eugen'. By 0800, one hour after the paras and gliders were on the ground, the Battalion had achieved most of its objectives. It had secured the town, destroyed the communcations building and captured the radio station. But the glider detachment assigned to seize Tito in his fortified cave outside of town had been virtually massacred upon landing. Upon learning this, Lt. Rybka rallied his battalion reserves and moved to attack the fortified hill cave, known as The Citadel. But the SS lacked the strength and firepower to take on such a formidable position, and they were bloodily repulsed several times before Rybka pulled back to regroup and wait for reinforcements from the second drop.

Attacker: German (SS) (SS ParaBn 500)

Defender: Partisan (NOVJ) (Tito's Escort Battalion and Officer Cadet School/1st Battalion)
9 turns
Players:
2
OBA:
None
Night:
No
Unit Counts:
Squads: A:

19.0

D:

17.5
AFVs: A:0 D:1
Guns: A:0 D:1

50mm RM obr. 40

x 3

PTRD-41 ATR

x 3

150mm Skoda M14 ART
| | |
| --- | --- |
| Misc Rules: | Dry EC, Treat Woods as Brush, Gullies as Wadis, Hammada as Crags w A: Air |
Errata (source)
Players wanting to play this game/Request a match:
Scenario info
| Action | Date |
| --- | --- |
| hoxson1 Uploaded the Board image | 2020-11-18 23:39:47 |
| hoxson1 Modified the misc. rules | 2020-11-18 23:09:05 |
| hoxson1 Modified the overlays | 2020-11-18 23:05:23 |
| hoxson1 Modified the overview | 2020-11-18 22:50:08 |
| hoxson1 Modified the Defender's Guns | 2020-03-17 21:05:42 |
Location
Not found
Images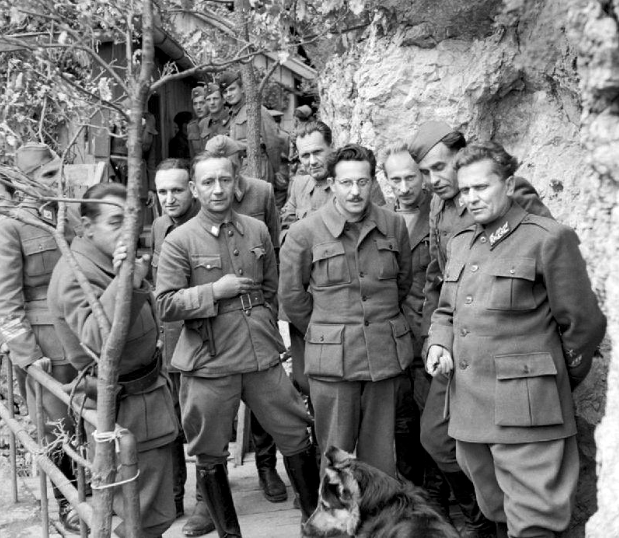 Marshal Josip Broz Tito (far right) with his cabinet and principal staff officers in Drvar, days before the offensive.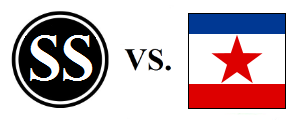 Statistics:
Avg Rating: n/a
Votes: 0
Views:
1465
To-Play list count:
0
Estimated Play time:
8.2 hours
Recorded Games:
0

Archive recorded plays:
German (SS)
0
Partisan (NOVJ)
0
Drawn:
0

ROAR Data: (as of Nov 2019)
Knight's Move
[Log in to Confirm or Edit]

| | |
| --- | --- |
| [A] Partisan | 0 |
| [D] German | 2 |