Kettlehut to the Rescue WTO (id:#58822)
Bergstein, Germany
1944-12-08
(
3 others
)
Designer: Hugh Downing
Starter kit scenario?: Deluxe scenario?:
Balance:

Overview:
A brutal German assault on U.S. Rangers defending Hill 400 positions near Bergtein, Germany. The Rangers, realizing that it was necessary to hold the hill to retain Bergstein, called for artillery and the artillery observer of the 5th Armored Division - a Lt. Kettlehut (no one knew his first name but they all agreed "he was the best man they ever worked with") called in all the field artillery available. The Rangers gave map coordinates and he put down the fire, some of it so close that the Rangers were asked if they wanted the fire in at that point. The key to the resistance to the counterattacks was artillery. At one time Lt. Kettlehut brought down fire from all artillery available in Corps - 18 battalions in all. 155's, 75 self-propelled, 8 inch and 240 MM guns were used. The fire was used not only to keep the enemy out of the positions, but also to hem them in while the infantry destroyed them with mortars and small arms fire.

Attacker: German (Elements 980th Grenadier Regt., 272nd Volksgrenadier Division)

Defender: American (Elements Cos. D, E & F, 2nd Rangers Btn, 56th Armored Field Artillery & 893rd Tank Destroyer Btn)
6.5 turns
Players:
2
OBA:
Both
Night:
No
Unit Counts:
Squads: A:

15.0

D:

12.0
AFVs: A:2
AFVs: D:2
Guns: A:0 D:0
| | |
| --- | --- |
| Misc Rules: | Overlay base is at Level 3. D: pre-game TC for all units. |
Errata (source)
| | |
| --- | --- |
| German set up should read "in hexes numbered >=5 on board 15" | Official Errata |
Players wanting to play this game/Request a match:
Scenario info
| Action | Date |
| --- | --- |
| hoxson1 Modified the Theatre | 2021-03-11 21:45:48 |
| Hutch Modified the unit counts | 2020-09-24 00:04:36 |
| Hutch Modified the Defender's Guns | 2020-09-24 00:04:36 |
| hoxson1 Uploaded the Board image | 2019-06-18 20:22:42 |
| hoxson1 Modified the misc. rules | 2019-06-18 20:16:22 |
Location
Images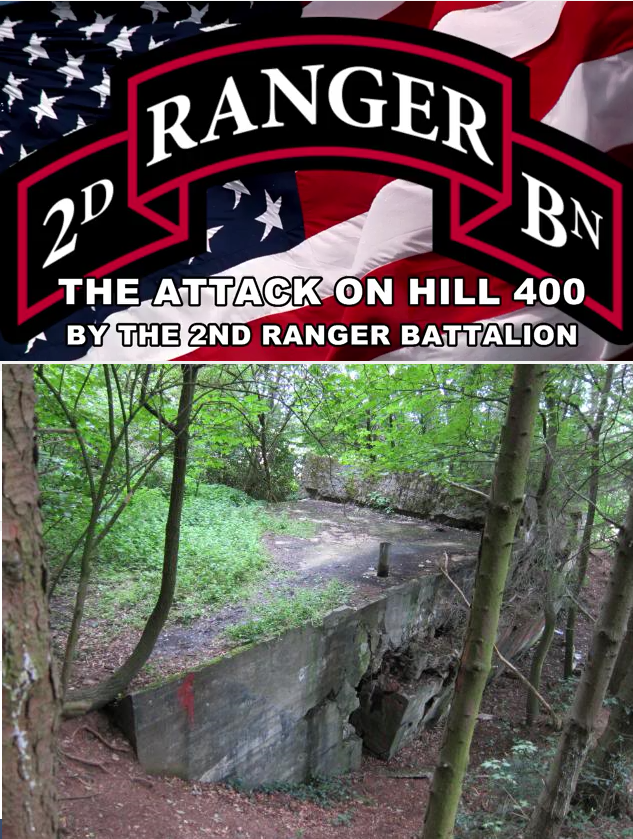 Hill 400, also known as Castle Hill used to have a castle on top. It was then converted into a fortified bunker complex.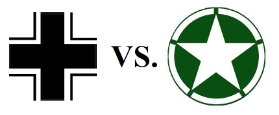 Statistics:
Avg Rating: n/a
Votes: 0
Views:
4328
To-Play list count:
0
Estimated Play time:
6.1 hours
Recorded Games:
0

Archive recorded plays:
German
0
American
0
Drawn:
0

ROAR Data: (as of October 2023)
Kettlehut to the Rescue
[Log in to Confirm or Edit]

| | |
| --- | --- |
| [A] American | 14 |
| [D] German | 4 |