Mala Zemlya (AKA Petite Terre, or Little Earth) ETO (id:#59000)
Designer: Jean Devaux and Philippe Naud
Starter kit scenario?: Deluxe scenario?:
Balance:

Overview:
In the plan to liberate Novorossiysk, a diversionary force of 250 men landed on schedule in the vicinity of the small fishing village of Stanichka. Their purpose was to draw attention to themselves and away from the main landing at South Ozereika. Unofficially called smertniki (destined for death), they knew that there was little chance of their survival. Armed only with light infantry weapons, the men, led by Major Cesar L. Kunikov, were all volunteers from the 255th Naval Infantry Brigade. Even though they achieved surprise, Kunikov's men encountered heavy resistance from the very beginning. Fighting in the dark was in extremely close quarters, often hand-to-hand. Twice slightly wounded, Kunikov continued to lead his men from the front. Soon, Kunikov was able to report by radio that a tiny strip of rocky shore was secure. Within hours, reinforcements diverted from South Ozereika were landed, bringing his force to approximately 800 men. Without allowing the Germans time to regroup, Kunikov launched an assault that resulted in the capture of a German artillery battery. This attack also succeeded in occupying several streets on the southern edge of Stanichka. The beachhead was now expanded to an area four kilometers wide and two-and-a-half kilometers deep.

Attacker: German (Grenadier Regiment 186)

Defender: Russian (Kunikov Group)
5.5 turns
Players:
2
OBA:
None
Night:
No
Unit Counts:
Squads: A:

10.0

D:

6.0
AFVs: A:0
AFVs: D:0
Guns: A:0 D:0
| | |
| --- | --- |
| Misc Rules: | Scenario has 3 versions - "As is", Standard (more inf) and Armor (Russ AT gun and German tank) |
Errata (source)
Players wanting to play this game/Request a match:
Scenario info
Last Played:
| Date | Reporter | | Opponent | Result | Comments |
| --- | --- | --- | --- | --- | --- |
| 2019-02-13 | (A) O Ramaille | vs | | Russian win | An initiation scenario featuring Russian trying to prevent some Germans to pass through in Stanichka in 1943. The German advance was quickly stopped with accurate defensive fire. Against all odds, a Russian half-squad eliminated 5 times his number in close combat. The last Germans tried to bypass the main building defended by the Russians. They were forced to retreat just before the exit. A full Russian victory. |
| 2007-02-10 | (D) Paolo Cariolato | vs | Mario Liguori | Russian win | |
| Action | Date |
| --- | --- |
| hoxson1 Uploaded the Board image | 2019-05-14 13:06:02 |
| hoxson1 Modified the misc. rules | 2019-05-14 13:03:56 |
| lt_steiner Added a playing | 2019-02-14 16:18:22 |
| hoxson1 Modified the overview | 2018-04-04 19:11:46 |
| hoxson1 Uploaded an Image | 2018-04-04 19:05:13 |
Location
Not found
Images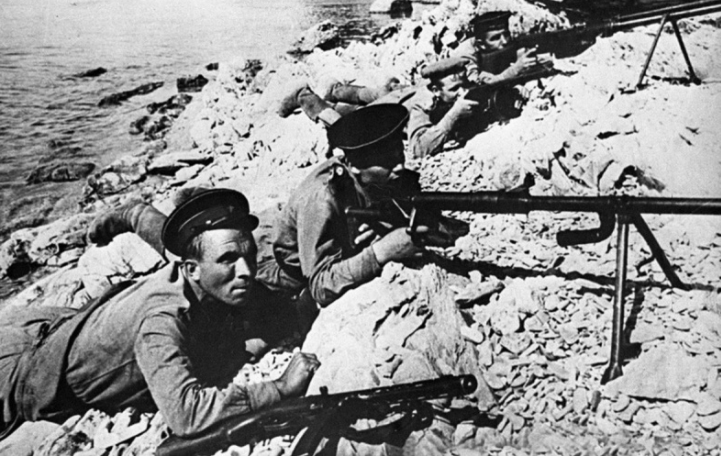 Marines from the squad Caesar Kunikova with antitank rifles PTRD PTW-41 and 41-caliber 14.5mm fighting near the village Stanichka near Novorossiysk.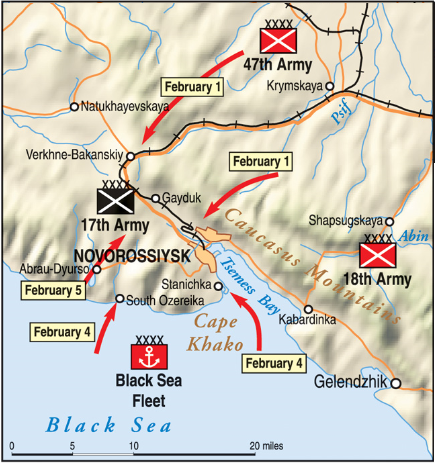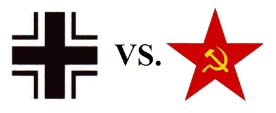 Statistics:
Avg Rating: 6.50
Votes: 2
Views:
18929
To-Play list count:
0
Estimated Play time:
2 hours
Recorded Games:
2

Archive recorded plays:
German
0
Russian
2
Drawn:
0

ROAR Data: (as of November 2021)
petite terre--standard (Little earth)
[Log in to Confirm or Edit]

| | |
| --- | --- |
| [A] German | 0 |
| [D] Russian | 3 |