Luting Bridge CCW (id:#60566)
Designer: Jay Long
Starter kit scenario?: Deluxe scenario?:
Balance:

Overview:
The Red Army 4th Assault Regiment had completed its forced march and arrived at the west end of the bridge. After securing the west bank, they retired to a church to organize and have a quick meal. The bridge was a suspension type, 370 feet long, made of 13 iron chains covered with wooden planks. The KMT had pulled up most of the planks, the assault troops would have to pull themselves hand over hand along the chains above a whitewater river. The 2nd company would lead the attack, the 3rd company would follow behind, laying planks. The Regiment's machine guns and riflemen were placed on some high ground near the bridge to provide covering fire.

Attacker: Red Army (Elements 4th Assault Regiment, Chinese Red Army)

Defender: KMT (Elements of KMT)
6 turns
Players:
2
OBA:
None
Night:
No
Unit Counts:
Squads: A:

12.0

D:

17.0
AFVs: A:0 D:0
Guns: A:0 D:1
| | |
| --- | --- |
| Misc Rules: | Unplanked bridge hexes; can be planked. |
Errata (source)
Players wanting to play this game/Request a match:
Scenario info
Last Played:
Date
Reporter
Opponent
Result
Comments
2022-05-04
(D) Jobbo Fett
vs
Hypnobeard
KMT win
Although reminiscent of FT's Bridge of Life, it predates it by a year or so. Both scenarios really punish the Red Chinese. Arguably, LM-14 is much harsher against the Reds, although heavy limits on FP for the KMT mean that a death stack can set up out of range and not have to worry about being pushed off, save for a truly marvelous shot. Being on an "unplanked" bridge is an automatic -2 DRM for any shots, and my constant plinking with 3FP were rolling below average, eviscerating the Chinese attempting to repair and use the bridge.

Despite near constant successes with Clearance Attempts to convert the bridge hexes, it still took until Turn 5 to get to the other side of the river, and a lucky shot from the mortar in H0 pinned all three squads in the DFPh. The Reds need to control 2 stone buildings, one of which is full of concealed, angry, KMT troops.

Frankly, other than hoping that the KMT player whiffs a lot of their attacks, this scenario just seems overly punishing for the attacker, who starts with 5 fewer squads. The scenario could be salvaged, but not without a hefty rewrite of the SSRs and giving the attackers smoke or something extra. Alas, 'twas not to be.
| Action | Date |
| --- | --- |
| Jobbo_Fett Added a playing | 2022-05-04 02:56:36 |
| hoxson1 Modified the Title | 2021-05-28 21:09:38 |
| hoxson1 Modified the overview | 2021-05-27 18:53:53 |
| hoxson1 Modified the Theatre | 2021-05-27 18:44:09 |
| Hutch Modified the Unit Elements | 2020-11-02 11:37:52 |
Location
Images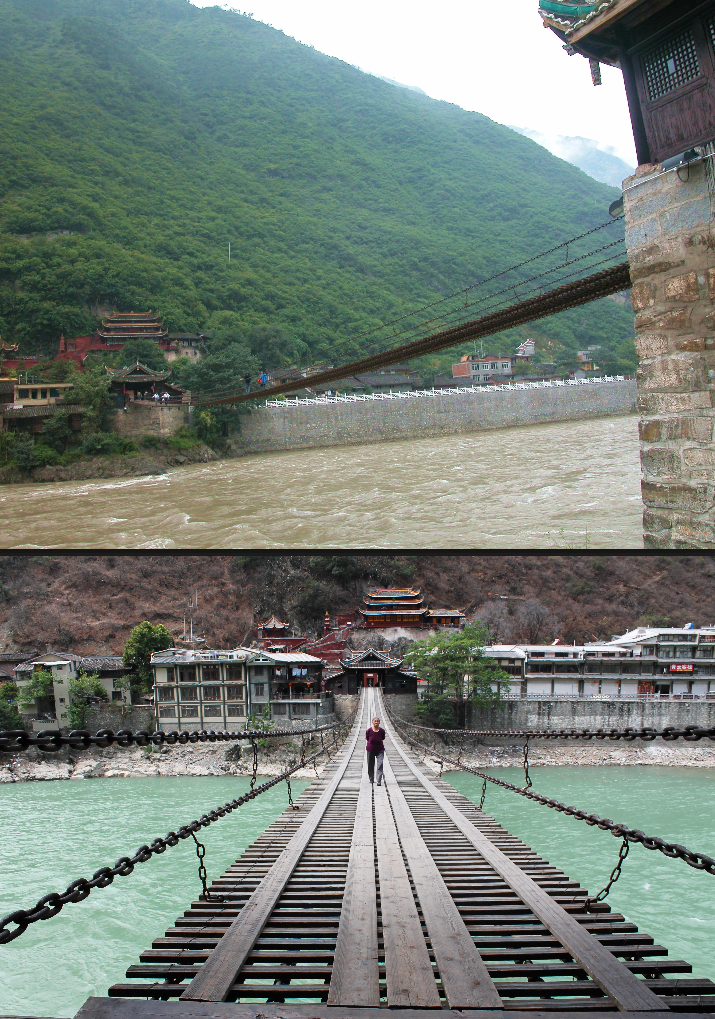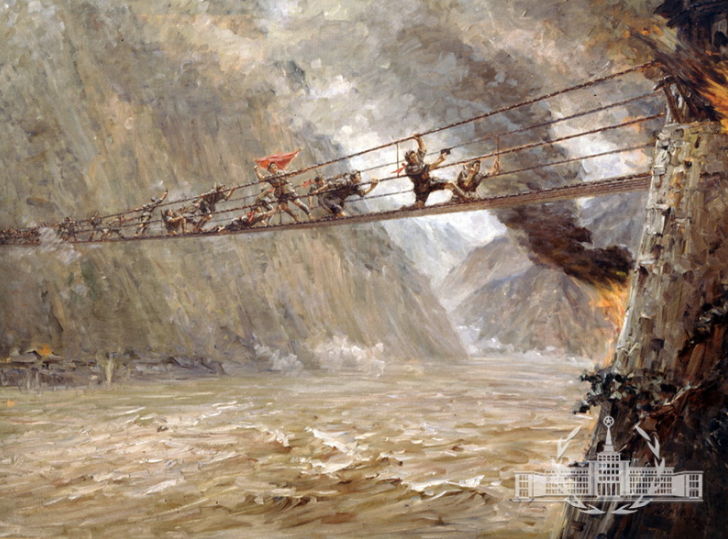 Forced passing of Luding Bridge painting

Statistics:
Avg Rating: 2.00
Votes: 2
Views:
1237
To-Play list count:
0
Estimated Play time:
4.1 hours
Recorded Games:
1

Archive recorded plays:
Red Army
0
KMT
1
Drawn:
0

ROAR Data: (as of January 2022)
Luting Bridge
[Log in to Confirm or Edit]

| | |
| --- | --- |
| [A] Kuomintang | 0 |
| [D] CCP (Partisan) | 0 |