I Don't Like Retreating WTO (id:#61141)
Nuenen, The Netherlands
1944-09-20
(
44 others
)
Designer: Brian Youse
Starter kit scenario?: Deluxe scenario?:
Balance:
Overview:
Having liberated Eindhoven the previous day, the 506th Parachute Infantry Regiment moved out to the east toward Helmond. Easy Company led the reconnaissance, riding on Cromwells of the King's Royal Hussars. Three miles east of Eindhoven, after passing through the small town of Nuenen, someone yelled "Kraut tanks!" A massed armored assault by Panzer-Brigade 107 had run directly into the Allied team. As the panzers deployed with infantry behind them, the men of Easy Company took cover in the irrigation ditches crisscrossing the nearby fields while the Cromwells moved into combat.

Attacker: German (Panzer-Brigade 107)

Defender: British / American (15/19 King's Royal Hussars and 506th Parachute Infantry Regiment, 101st Airborne Division)
7 turns
Players:
2
OBA:
None
Night:
No
Unit Counts:
Squads: A:

13.0

D:

9.0
AFVs: A:8

PzKpfw VG

x 2

JgdPz IV

SPW 251/sMG

x 2

SPW 251/1

x 3

D:6
Guns: A:0 D:0
Errata (source)
Players wanting to play this game/Request a match:
Scenario info
Last Played:
Date
Reporter
Opponent
Result
Comments
2021-02-08
(A) B-E Karlsson
vs
American
British / American win
2020-09-16
(D) Gordon Jupp
vs
Neil Brunger
British / American win
Cracking game ! Totally fluid and confusing British tanks managed to survive the first two turns with motion and smoke mortars and then kept moving to threaten Panther flanks, meanwhile paras retreated onto village and were able to hold off the German attacks. Well worth playing if you like the unexpected!
2020-03-23
(D) patrick palma
vs
John Garlic
German win
2018-12-18
(D) Stephen dedier
vs
Johnston, Mike
German win
After a good start where I managed to save 5 Cromwells from the initial onslaught and Mike malfed the MA on one Panther everything went downhill.

Mike foze my Baz squad with the malfed Panther so he could move up infantry. Three shots, turret hit front, turret hit front, X out the Baz losing the squad to massive fire from the units that surrounded it after that.
My Other Cromwells suffered from unlikly hits twice needing DR of <=3 for the hit and getting it. Meanwhile i fired a dud on a halftrack hit and malfed one of the MA. I lost all my armor by 3rd turn and had only killed the 2 HMG HT's. After that it was just a matter of time as the brave para's were squeezed back by overwhelming opposition.

2017-10-02
(D) Michael Rodgers
vs
George Tournemire
German win
Allied player must remember to do smoke attempts AND motion attempts when the German enters. Set up the infantry to run back to the buildings. We played with the American balance.
| Action | Date |
| --- | --- |
| hoxson1 Modified the Theatre | 2021-03-03 20:21:00 |
| B-E Karlsson Added a playing | 2021-02-08 14:45:49 |
| von_meyer Added a playing | 2020-09-16 14:33:32 |
| ppalma Added a playing | 2020-03-23 23:33:25 |
| sdedier Added a playing | 2018-12-21 07:32:55 |
Location
Not found
Images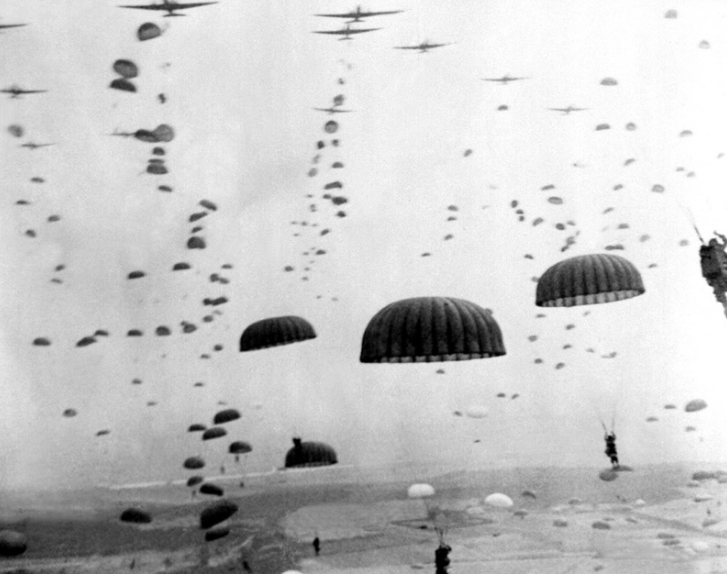 101st Airborne - Market Garden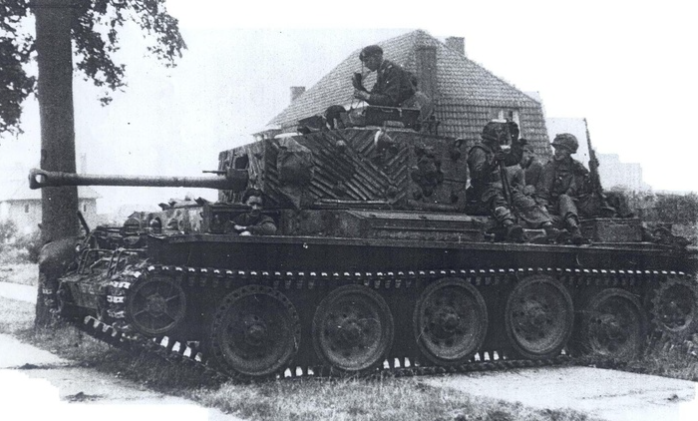 Statistics:
Avg Rating: 6.29
Votes: 21
Views:
1309
To-Play list count:
5
Estimated Play time:
7.5 hours
Recorded Games:
17

Archive recorded plays:
German
8
British / American
9
Drawn:
0

ROAR Data: (as of April 2021)
I Don't Like Retreating [Confirmed]

| | |
| --- | --- |
| [A] American/British | 26 |
| [D] German | 40 |