From Matilda with Love ETO (id:#61251)
Kholm, Novgorod Province, Russia
1942-02-14
(
7 others
)
Designer: Andrew Hershey
Starter kit scenario?: Deluxe scenario?:
Balance:

Overview:
From the 14th of February through the 20th, two Matilda tanks, commanded by Lt. Danilov and tank company commander Zhuravlev, were attached to the 82nd Rifle Regiment. On the 14th the tanks and the regiment's sub-machinegun company attacked in unison. With the tanks leading the infantry at a distance of 150-200 meters, the tanks took on enemy strong points one at a time, enabling the infantry to then close on the enemy. At one point in the battle, Lt. Danilov's radio operator dismounted from the tank, climbed up on the turret and from there onto the roof of a nearby house, so that by hand signals from his vantage point he could better direct fire from Danilo's tank against the enemy.

Attacker: Russian (SMG Co. of the 82nd Rifle Regiment, 33rd Rifle Division, 3rd Shock Army)

Defender: German (Kampfgruppe Scherer)
7 turns
Players:
2
OBA:
Both
Night:
No
Unit Counts:
Squads: A:

19.0

D:

13.5
AFVs: A:2
AFVs: D:0
Guns: A:0 D:0
| | |
| --- | --- |
| Misc Rules: | Deep Snow, Extreme Winter! |
| | | |
| --- | --- | --- |
| Map Board(s): | KGS (Winter) | |
Errata (source)
Players wanting to play this game/Request a match:
Scenario info
Last Played:
Date
Reporter
Opponent
Bal.
Result
Comments
2023-06-05
(A) Lawrence Spangler
vs
Diane Spangler
D
German win
2023-05-01
(D) Tim Reade
vs
Dave Shannon
Russian win
Dave played a patient waiting game as the Russian attacker. My OBA dried up and my efforts in the last turn to retake VC locations failed. Well done Dave!

I found the game a little static as the German defender, so not the most interesting game, but rather as the German you have to be patient and decisive. Was a good intro to learn the KGS rules & Extreme Winter.

Note that Deep Snow is the weather and that you can't generate Falling Snow. These are mutually exclusive environmental conditions.
2023-05-01
(A) David Shannon
vs
Tim Reade
Russian win
I really enjoyed this KGS scenario and the challenges it presented.
As Russian, the vast majority of your troops (5-2-7's) have poor range and need to cross snow covered open ground to close with the enemy - you need full use of winter camouflage (to assault move/advance while retaining concealment) to have any chance.
Also pray to the dice gods that German MG's start to snap in the winter chill as the turns click by!
2022-01-22
(D) Paul Legg
vs
Peter Catchpole
German win
2021-02-21
(D) Richard Jenulis
vs
Terry Gray
Russian win
The German radio broke on the first radio contact roll and was eliminated on the repair. The falling snow turned to heavy falling snow on turn one and lasted until turn 5.
| Action | Date |
| --- | --- |
| Dave Shannon Uploaded an Image | 2023-06-07 11:20:44 |
| Lorenzoknight Added a playing | 2023-06-06 04:15:07 |
| Lorenzoknight Rated the scenario | 2023-06-06 04:14:42 |
| Dave Shannon Added a playing | 2023-05-31 09:51:05 |
| Dave Shannon Rated the scenario | 2023-05-31 09:27:23 |
Location
Not found
Images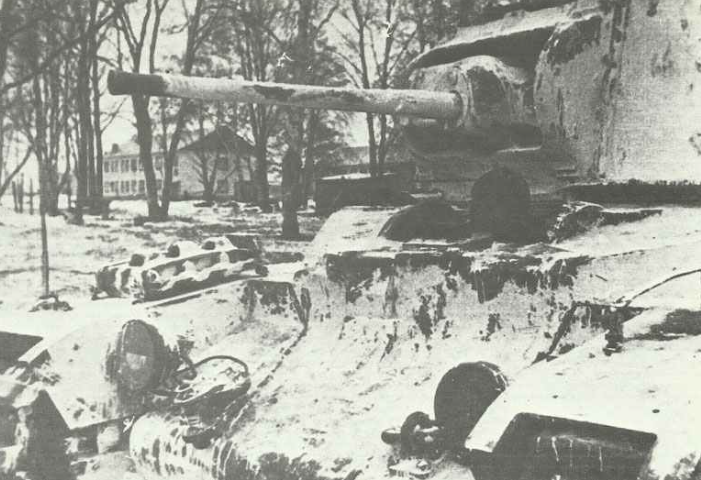 Matilda infantry tank goes into action in support of Russian infantry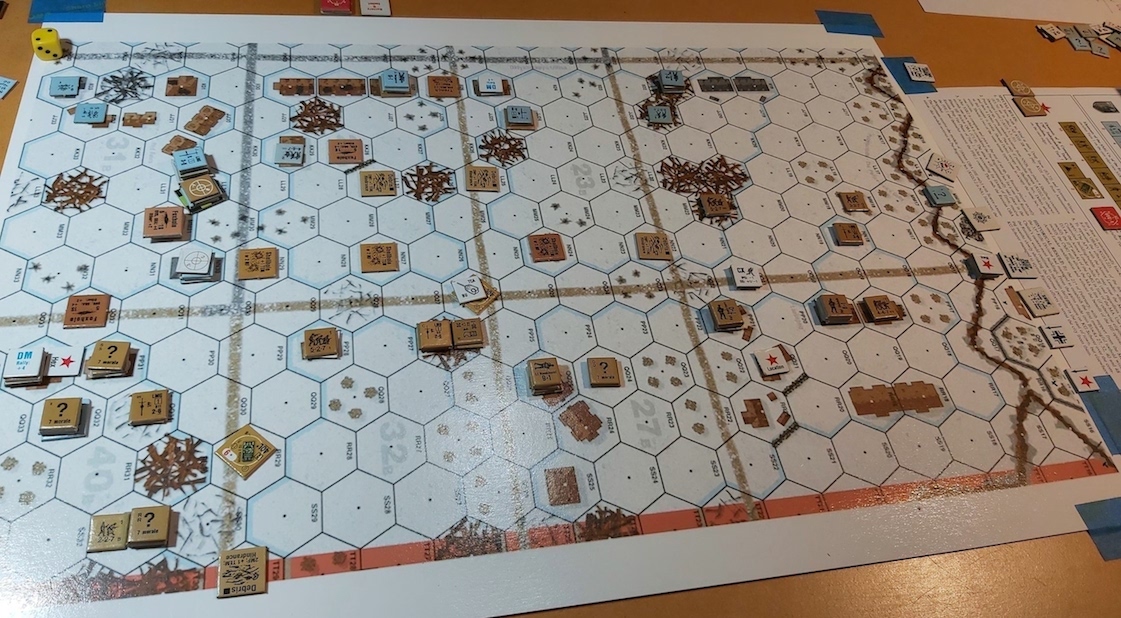 Russian Turn 5

Statistics:
Avg Rating: 6.54
Votes: 13
Views:
3008
To-Play list count:
2
Estimated Play time:
6.8 hours
Recorded Games:
8

Archive recorded plays:
Russian
2
German
6
Drawn:
0

ROAR Data: (as of October 2023)
From Matilda with Love [Confirmed]

| | |
| --- | --- |
| [A] Russian | 5 |
| [D] German | 10 |