Mopping Up ETO (id:#62491)
See Also: Mopping Up by Critical Hit Mopping Up by ASL Digest Mopping Up Mabatang by Critical Hit Mopping Up Kobayashi by The Bunker

St Laurent, Normandy, France

1944-06-06

(

263 others

)

Designer: Brian Youse

Starter kit scenario?: Deluxe scenario?:
Balance:

Overview:
For the 115th Infantry Regiment, their D-Day plan was to land in a subsequent wave, move inland several miles, and defend against the expected German counterattack. All plans change at the first shot, however, and the 115th was now to "mop up" the beachhead. What this actually meant was that they were to be used to attack St. Laurent, a town just behind the beach that was sure to be fortified and heavily defended. Companies E and F were the first to try and attack the town. Advancing along the road, the Americans were immediately fired at by Germans in the town church.

Attacker: American (E & F Companies., 115th Infantry Regtiment., 29th Infantry Division)

Defender: German (Kompanie 5,Grenadier-Regiment 916, Infanterie-Division 352)
7 turns
Players:
2
OBA:
American
Night:
No
Unit Counts:
Squads: A:

9.5

D:

6.0
AFVs: A:0 D:0
Guns: A:0 D:0
| | |
| --- | --- |
| Misc Rules: | Steeple in Q6. A: dr each turn for Naval firepower to eliminate steeple |
Errata (source)
Players wanting to play this game/Request a match:
Scenario info
Last Played:
Date
Reporter
Opponent
Result
Comments
2020-11-20
(A) Eric Topp
vs
Peter Morris
American win
Peter set up most of his units west of hexrow S so he wasn't able to stop my US units moving quickly up to the V and W hexrows on turn 1. The "naval artillery" (SSR 2) did its job and destroyed the Steeple (eliminating a German HS and LMG) on turn 2. By turn 3, the US was putting pressure on the Germans defending the centre from both north and south of the road. The Germans were brave - they shook off a 36 FP attack and then took a 4MC with only two Pins as a result.

However, the end seemed inevitable. By turn 4, the Germans only had two leaders and a squad left alive so Peter conceded.
2019-01-22
(A) O Ramaille
vs
German win
The American infantry did not have enough morale to expect win this game. Most of the men routed and failed ELR under fire. Moreover, the naval artillery was silent till the end of the game when the steeple was destroyed. But to no avail as the battle was already won by the Germans.
| Action | Date |
| --- | --- |
| etopp Added a playing | 2020-11-20 03:48:18 |
| etopp Rated the scenario | 2020-11-20 03:33:58 |
| Lehr Set the starter kit field | 2020-07-28 19:58:51 |
| MoriQuessir Linked the scenario to ROAR | 2020-03-20 17:06:13 |
| hoxson1 Updated the Victory Conditions | 2019-12-03 17:58:21 |
Location
Images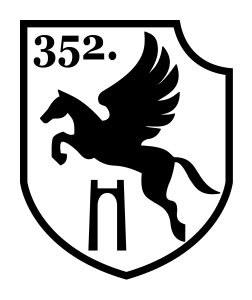 352. Infanterie-Division insignia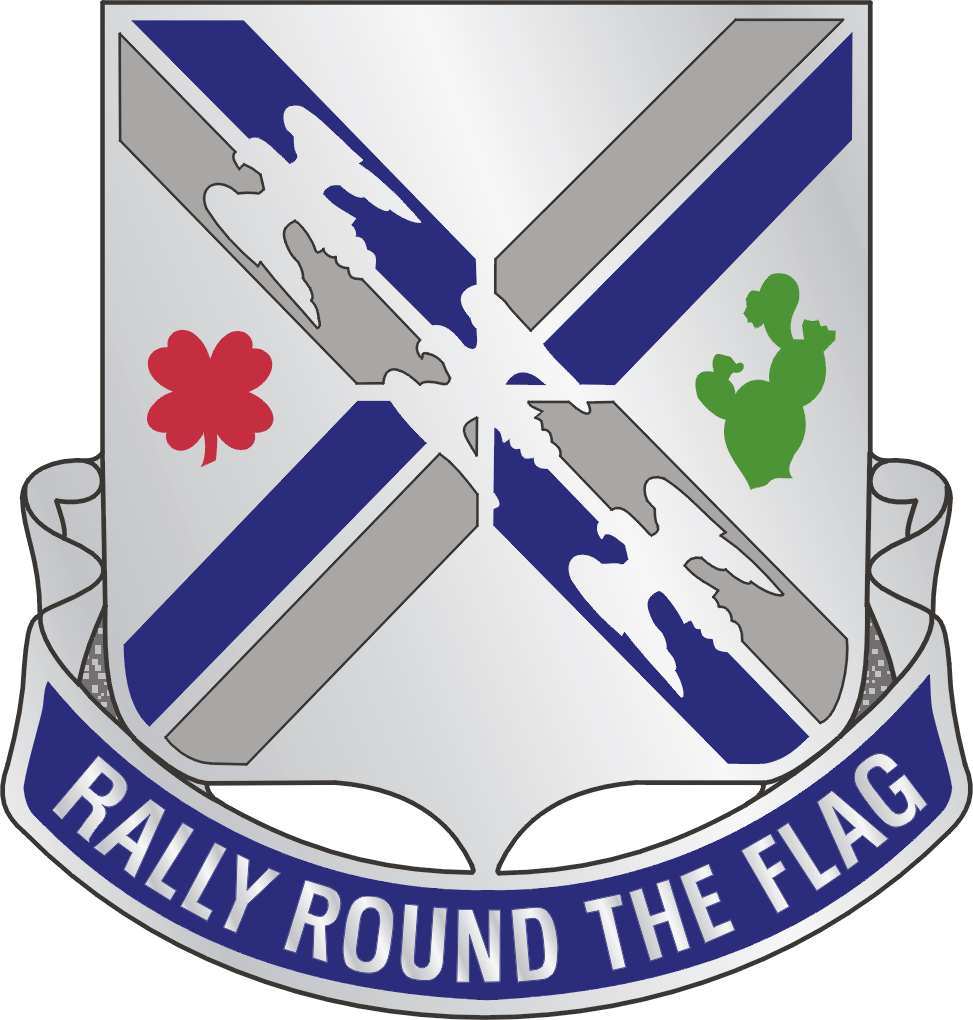 115th Infantry regiment insignia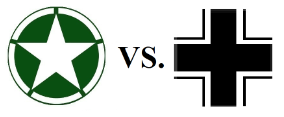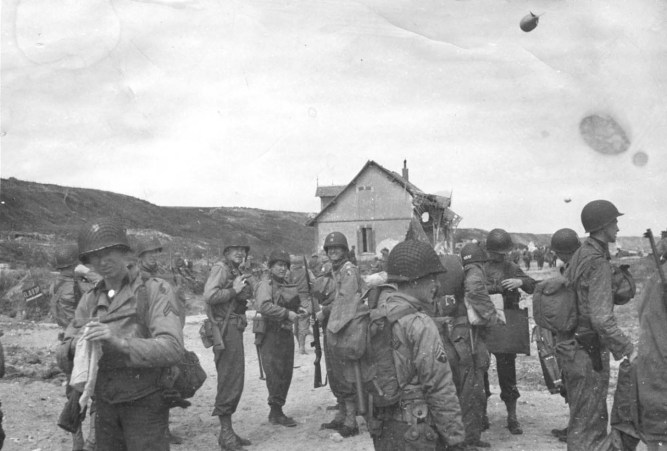 The 29th Infantry Division on D-Day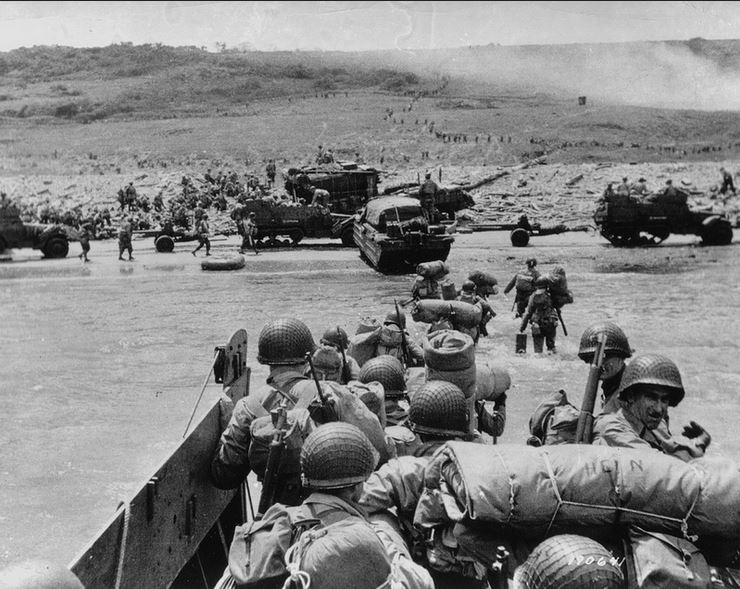 The 115th IR reinforcement arriving at the beach in the St Laurent area
Statistics:
Avg Rating: 6.00
Votes: 5
Views:
731
To-Play list count:
1
Estimated Play time:
3 hours
Recorded Games:
2

Archive recorded plays:
American
1
German
1
Drawn:
0

ROAR Data: (as of Nov 2019)
Mopping Up [Confirmed]

| | |
| --- | --- |
| [A] American | 0 |
| [D] German | 2 |