Deadly Assumption WTO (id:#62627)
Near Rheinberg, Germany
1945-03-04
(
4 others
)
Designer: Michael Koch
Starter kit scenario?: Deluxe scenario?:
Balance:

Overview:
The most appealing objectives in the Wesel bridgehead were two still-intact bridges, which offered the promise of a dry crossing of the Rhine by Allied forces. Because the Americans had encountered so little resistance in the days after Operation GRENADE, orders were given to push northeast into the bridgehead to gain control of the bridges. Units of the 320th Infantry Regiment, with support from 8th Armored Division's Combat Command B, moved out. Assuming a village in the vicinity of Rheinberg was held by friendly forces, tanks of Combat Command B moved in. Too late it was realized that the village was in German control.

Attacker: German (Infanterie-Division 190 and Fallschirmjäger-Division 7)

Defender: American (Combat Command B, 8th Armored Division and 320th Infantry Regiment, 35th Infantry Division)
6 turns
Players:
2
OBA:
None
Night:
No
Unit Counts:
Squads: A:

13.0

D:

10.0
AFVs: A:0
AFVs: D:7

M4A3(76)W

x 3

M4A3(75)W

x 2

M24

x 2
Guns: A:0 D:0
| | |
| --- | --- |
| Misc Rules: | All roads are Paved. Orchards out of Season. D: M24s have Gyros. |
Errata (source)
Players wanting to play this game/Request a match:
Scenario info
Last Played:
Date
Reporter
Opponent
Bal.
Result
Comments
2023-03-02
(D) Paul Legg
vs
Craig Benn
German win
2023-02-03
(D) Jim Bishop
vs
Chip Wertenberger
American win
This is an interesting scenario. The initial German attack against the American tanks is key for the Germans. Every tank that survives is worth 2 VC buildings in the end game if properly positioned. With even average luck, the Americans can lose everything. This makes the Infantry attack on the village very difficult.

In my game with Chip, I salvaged three tanks. With S5/WP7/Sm8, the American AFVs offer a lot of smoke to cover the Infantry's advance. The key for the Americans is marrying their AFV with the Infantry and then a combined arms assault on the village. Three AFV's made this pretty easy. I was at 14 Locations +3 AFVs when Chip conceded on his last turn. He played it well, but that many American tanks surviving made it a real chore for him.
2023-01-31
(A) Andy Bagley
vs
Neil Brunger
German win
Not a fan of this scenario. The start is very dicey, mostly luck determining how many American tanks will survive the initial PF onslaught. In our game three did (mainly by successfully driving through buildings), but even then the Americans had a tough time approaching the village, and only managed to grab a few buildings on the outskirts by the time they conceded on turn 5. After the game, my opponent suggested he could have placed his tanks around the church so that their burning wrecks would hinder LOS/LOF from the steeple (where the German HMG will inevitably be)! Even then though, the Germans will have plenty of opportunities to his the Americans in open ground - and their infantry outnumbers the American infantry anyway.
2020-09-16
(A) Rob MacGinley
vs
James Short
German win
Germans were able to rebuff the US push and take doen lots of German tanks with PFs
2020-04-18
(A) Kermit Mullins
vs
Dan Best
American win
Dan's tanks escaped with the loss of just 2 and then the 9-2 went to a level 2 locations and wiped me out with RoF and a cargo ship worth of '3's. I died by the squad...and my personal ELR evaporated and I was forced to concede because I disrupted and lying on my basement...I couldn't be rallied. Good win Mr. Best.
| Action | Date |
| --- | --- |
| Paul Legg Added a playing | 2023-03-03 23:34:26 |
| Sparafucil3 Added a playing | 2023-02-04 15:23:45 |
| Andy_Bagley Added a playing | 2023-02-01 09:31:05 |
| Bongiovanni Added a playing | 2022-10-04 11:13:18 |
| hoxson1 Linked the scenario to ROAR | 2021-03-30 18:02:25 |
Location
Not found
Images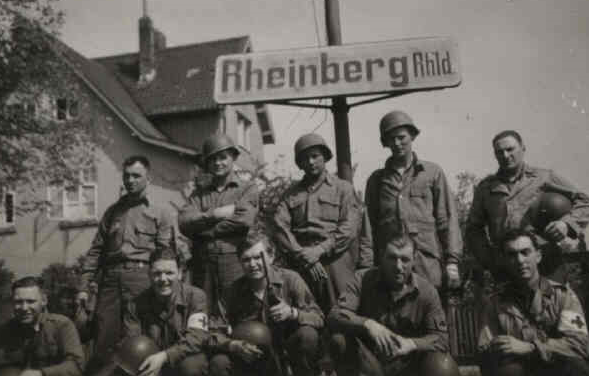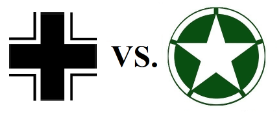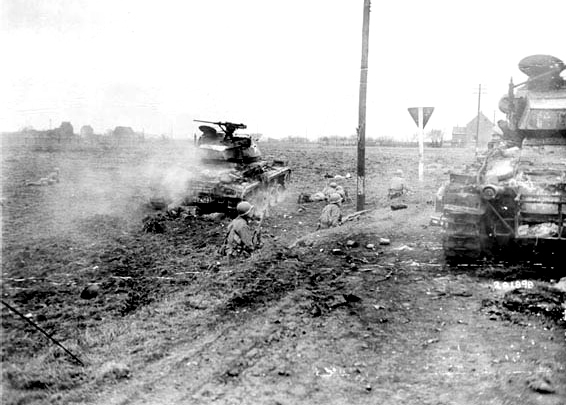 Fighting alongside a smoldering M24 tank at Rheinberg
Statistics:
Avg Rating: 6.18
Votes: 11
Views:
17985
To-Play list count:
1
Estimated Play time:
4.9 hours
Recorded Games:
10

Archive recorded plays:
German
6
American
4
Drawn:
0

ROAR Data: (as of November 2021)
Deadly Assumption [Confirmed]

| | |
| --- | --- |
| [A] American | 10 |
| [D] German | 7 |