Storm of Steel ETO (id:#56224)
(Revision: MMP Website (Download))
Near Maloarkhangelsk, USSR
1943-07-05
(
32 others
)
Designer: Bill Sisler
Starter kit scenario?: Deluxe scenario?:
Balance:

Overview:
The opening of Operation Citadel came as no surprise since both sides had been building up their forces for weeks. The first task facing the German assault was to break through the heavily defended Soviet lines. The Soviet positions, containing six defensive belts, were strong and deep. In front of each belt of strongpoints were vast minefields averaging 5,000 mines per mile of front. The strongholds themselves contained anti-tank guns and ditches, pillboxes, and entrenchments. At the road junction of Maloarkhangelsk, the experienced Württemburg Regiments of the 216th Division were hurled against the Soviet wall with the objective of cracking these formidable defenses. To aid their breakthrough attempt, the Württemburgers were reinforced with assault guns and the new Ferdinand tanks, as well as with flamethrowing engineers. In the morning hours of the 5th, the Ferdinands began to rumble forward in a storm of steel.

Attacker: German (Infanterie Division 216 and Panzerjäger Abteilung 654)

Defender: Russian (254th Rifle Division, XVIII Guards Rifle Corps)
10.5 turns
Players:
2
OBA:
None
Night:
No
Unit Counts:
Squads: A:

19.0

D:

17.0
AFVs: A:12

StuH 42 (L)

x 2

PzJg Tiger

x 4

StuG IIIG

x 2

Goliath

x 4

D:0
Guns: A:0 D:4

57mm PTP obr. 43

x 2

45mm PTP obr. 42

x 2

PTRD-41 ATR
| | |
| --- | --- |
| Misc Rules: | A; Goliaths represent B-IV mine clearance vehicle. w D: Known Minefield, Elite, MOL. |
Errata (source)
Players wanting to play this game/Request a match:
Scenario info
Last Played:
Date
Reporter
Opponent
Result
Comments
2022-05-12
(D) Douglas Leslie
vs
Marc Hanna
Russian win
The Germans got bogged down at the start of the scenario when they failed to clear the SSR placed mines in the first two turns. They were unable to recover from the disruption to their schedule. Full AAR (in two parts) can be found through the following links-

http://gamesquad.com/forums/index.php?threads/storm-of-steel-from-both-sides-part-one.170930/#post-2093099

http://gamesquad.com/forums/index.php?threads/storm-of-steel-from-both-sides-part-two.170931/
2020-11-10
(D) David Ramsey
vs
Martin Barker
German win
Not so great. A fairly static Russian defender must wait for the Germans to punch a hole through their fortifications. In this instance the Germans came down the Russian right flank and despite some losses to minefields and molotovs, the Germans had enough to get off the board. There are definitely better scenarios out there than this one.
2012-08-15
(D) Vic Lauterbach
vs
ML
Russian win
A slug fest that's dull for the Russian defender. Using the Goliaths was interesting but Germans fell 25 points short as only two StuGs and a couple squads managed to exit.
1988-01-01
(A) Richard Jenulis
vs
Mark Nixon
Russian win
[date unknown]
| Action | Date |
| --- | --- |
| Dougban Rated the scenario | 2022-05-12 09:58:01 |
| Dougban Added a playing | 2022-05-12 09:57:38 |
| Dave Added a playing | 2020-11-10 22:02:19 |
| RJenulis Added a playing | 2019-11-29 18:50:23 |
| hoxson1 Modified the misc. rules | 2017-12-13 13:19:14 |
Location
Images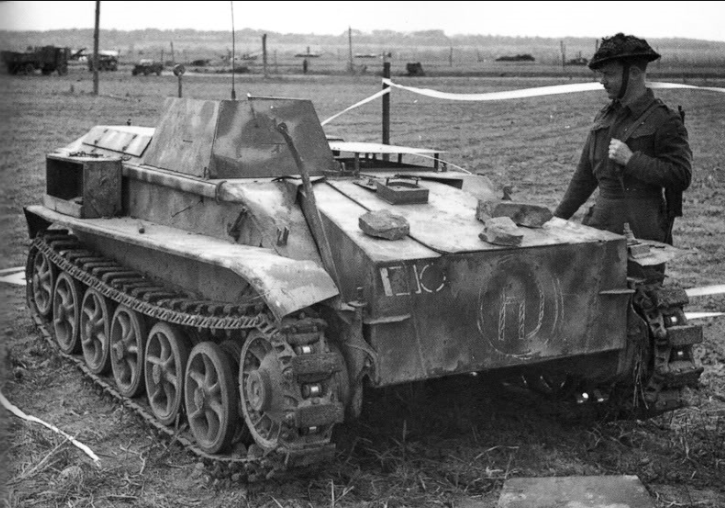 The Borgward IV was much heavier than the Goliath, and carried a much larger payload. The B-IV was operated by radio. When it reached the target, the vehicle would drop the charge and leave the danger area.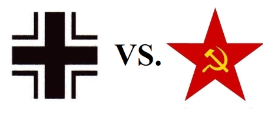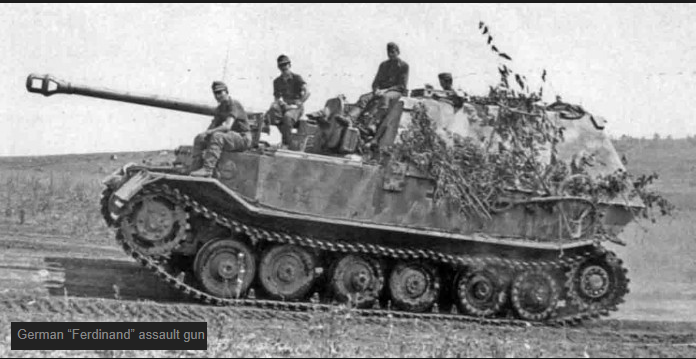 Ferdinand assault guns
Statistics:
Avg Rating: 5.83
Votes: 6
Views:
5595
To-Play list count:
2
Estimated Play time:
14.7 hours
Recorded Games:
4

Archive recorded plays:
German
1
Russian
3
Drawn:
0

ROAR Data: (as of January 2022)
Storm of Steel [Confirmed]

| | |
| --- | --- |
| [A] Russian | 22 |
| [D] German | 23 |